Swedish Government Boards Achieve Gender Parity After 28 Years of Work
Solid work, Sweden.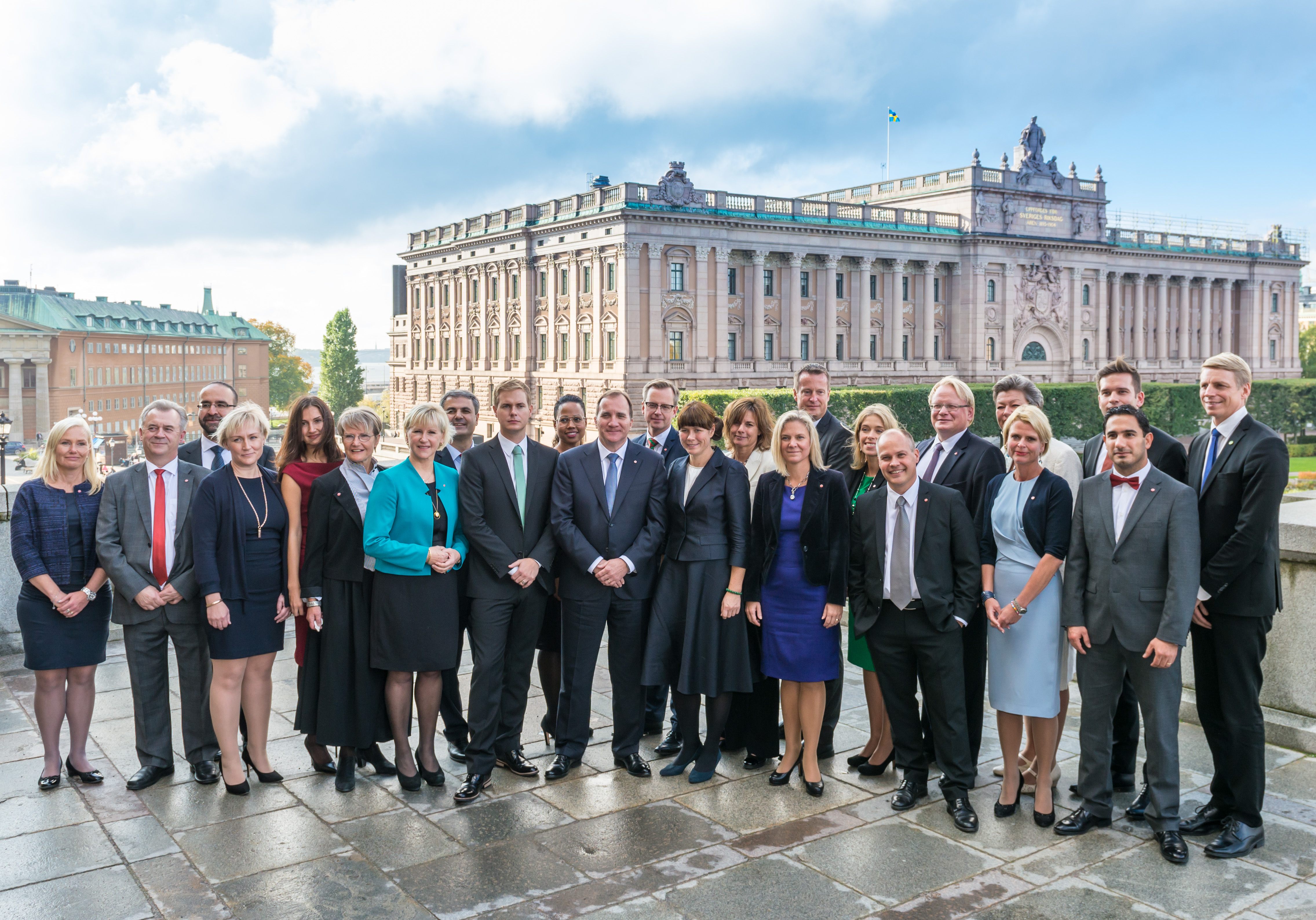 The cabinet of Swedish Prime Minister Stefan Löfven, which is half male and half female. (Photo: Frankie Fouganthin/CC BY-SA 4.0)
In 1988, then Swedish Prime Minister Ingvar Carlsson—also responsible for the country's entry into the European Union—enacted legislation laying out goals for gender parity in Swedish government posts. 
At that time, just 28 percent of the members of government boards were women. Carlsson's legislation sought to make that figure at least 50 percent within 10 years. It took 18 years longer than that, but the Swedish government announced recently that they had finally achieved Carlsson's original goal, according to the Local. 
"It has certainly taken a number of years. And you often think that you need to work even faster with gender equality, but I think this shows that it is working," Åsa Regnér, the country's equality minister, told the Local. 
In total, women actually outnumber men on government boards, 51 percent to 49 percent, while trailing them as chairpersons, 49 percent to 51 percent. 
Sweden obviously still has some work to do, then.