The Scandalous Zines of Renaissance England
Broadsides were the Facebook posts and tweets of their day.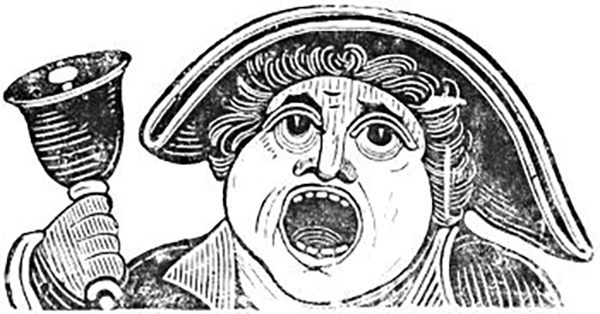 An image from Curiosities of Street Literature, 1871. (Photo: Public Domain) 
A series of brutal murders took place in 1635, and news of this quickly spread across England. Single incendiary sheets of paper, known as broadsides, were sold on the streets, detailing the gory exploits of Thomas Sherwood, a.k.a "Country Tom", and his accomplice Elizabeth "Canbery Bess" Evans.
The "many other robberies and mischiefs" attributed to this renegade pair make them seem something like the 17th-century Bonnie and Clyde. A rough woodcut image of the pair's subsequent hanging graces the page, which details how "For being flushed with human blood, They thirsteth still for more." Titled Murder upon Murder, the broadside begins:
"List Christians all unto my song,
'Twill move your hearts to pity,
What bloody murders have been done,
Of late about the city:"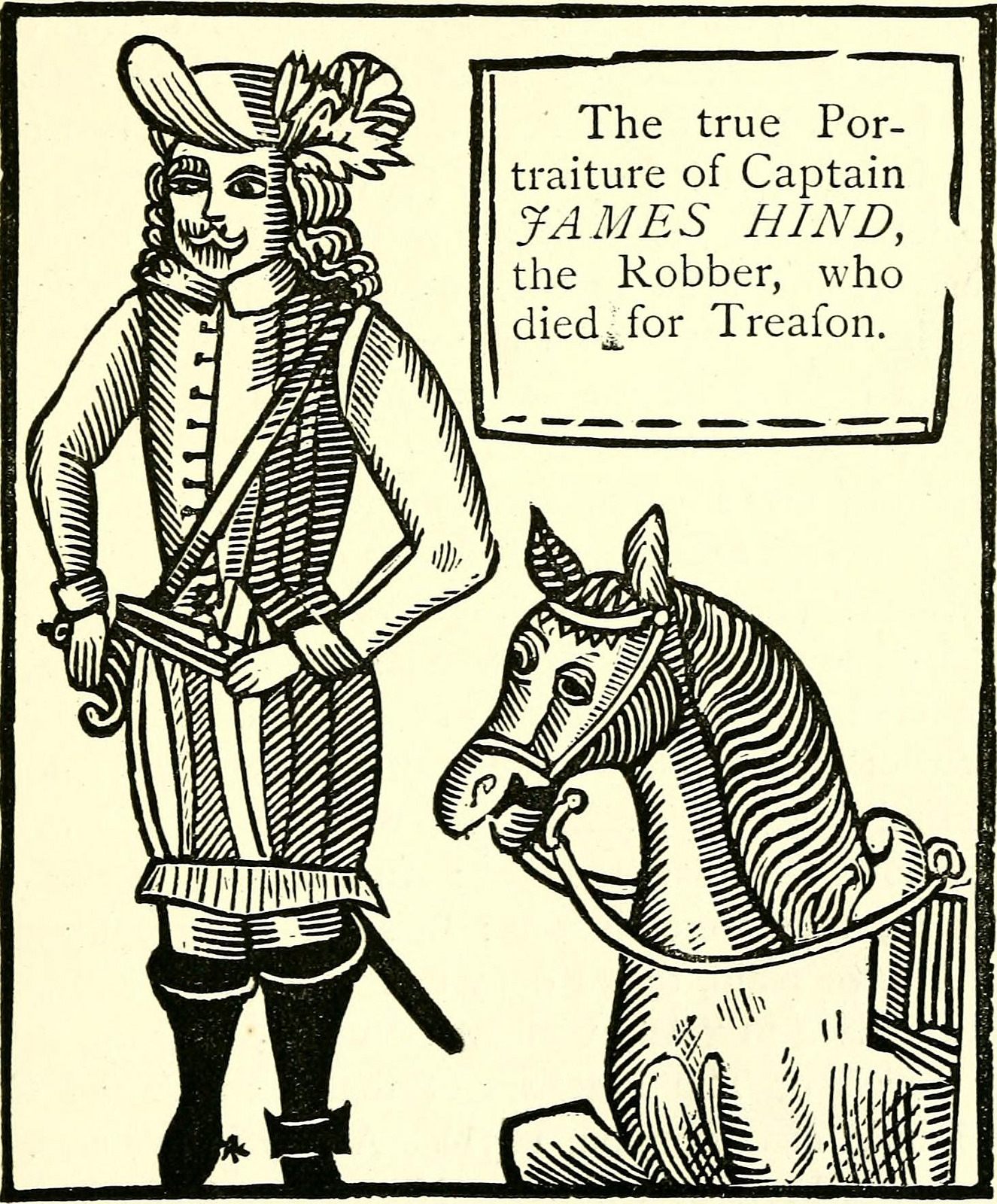 An illustration of highwayman Captain Hind published in 1651. (Photo: Internet Archive/Public Domain)
Right before the story begins, the reader is informed that they can sing this bloody account "To the tune of Bragandary Downe," a well-known ballad of the day. 17th-century English readers especially loved broadsides, which were single-topic fliers of songs, advertisements and announcements that were sold on the street and often written anonymously.
From the 15th century onward, everyday English people passed broadsides around, sang their songs, and gossiped about the news contained within. Unlike books or early newspapers, broadsides and pamphlets were not curated nor intended for a specific, upper-class audience. This early form of journalism and storytelling was sold on the cheap, and many took no time at all to read.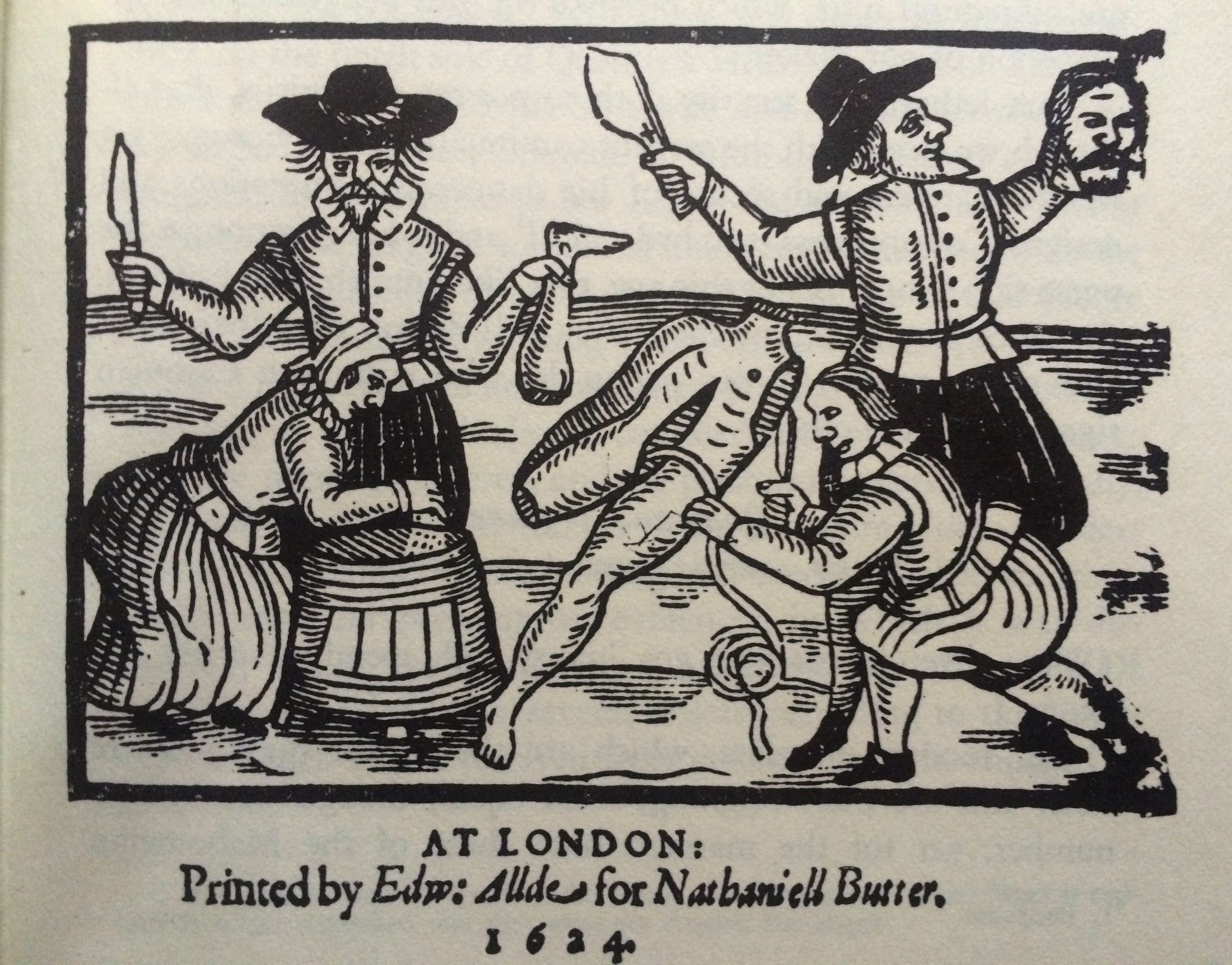 From "The Crying Murder", 1624. (Photo: Public Domain)
Broadsides were usually one page long, but longer tales were released in sets of two, or folded into multi-page pamphlets featuring a single woodcut illustration. Similar to zines or today's social media posts, anyone with an opinion and the means could distribute their ideas, or print stories of local witches, murderers, robbers and scandals. Once the slips of paper were in hand, a broadside reader would spread news, songs, and legends by word-of-mouth and even literally post the documents on their walls. Broadsides were the Facebook posts and tweets of their day.  
Some broadsides tell tales of faraway adventures; The Caesar's Victory describes a merchant ship fighting pirates in the East Indies. Others reported more local news. One broadside from 1685 mocks James Scott, First Duke of Monmouth, for his unsuccessful rebellion, titled Monmouth Routed And Taken PRISONER With his Pimp the Lord Gray. A SONG to the tune of King James's Jig. Later in the 1700s, broadsides would announce the untimely deaths of Dukes and even announce breaking news of the Jacobite Rebellion.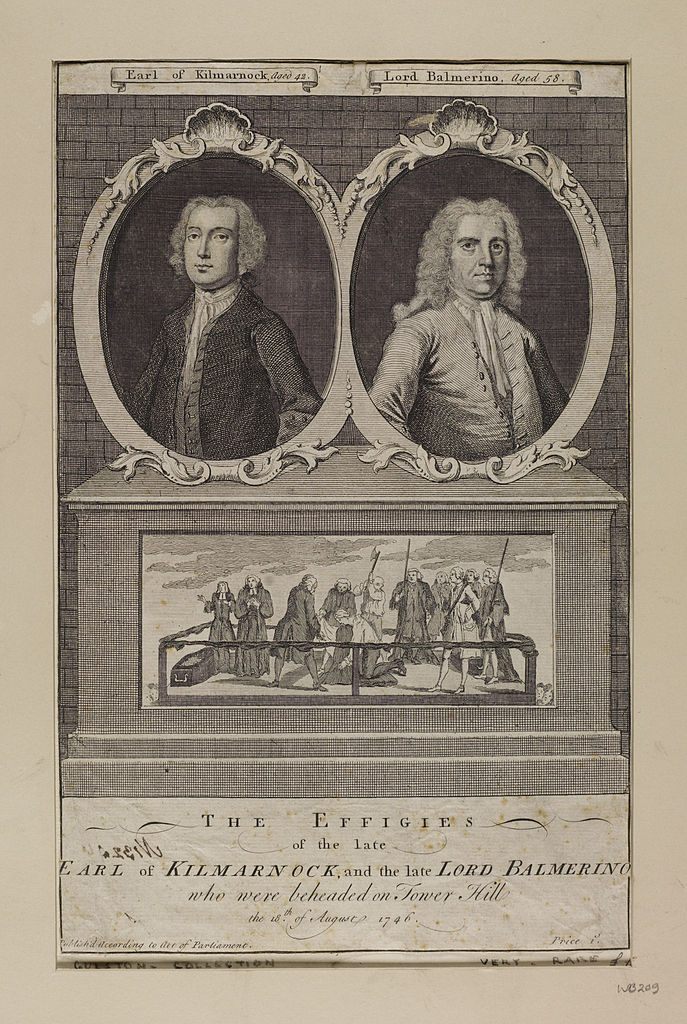 From 1746,  "Effigies of the late Earl of Kilmarnock and the late Lord Balmerino who were behaded in Tower Hill"; underneath their portraits, a scene of the execution. (Photo: National Library of Scotland/Public Domain)
Many of the pamphlets distributed along with broadsides contained longer, juicy stories with gratuitous, gory scenes. A 1624 pamphlet titled The crying Murder reports of a group of four men and women who disemboweled, murdered, and decapitated a man named "Mr. Trat." The defendants maintained their innocence, and Mr. Trat was reportedly seen alive. While it's impossible to know whether the four were innocent or not, the murder inspired creative images for the broadside: the artist illustrated strewn body parts to accompany the sensationalist text.

Unlike early newspapers, broadsides or pamphlets were one-off, anonymously written, unsourced accounts and rants: a Facebook echo chamber gone Renaissance. Many pamphlets preached about social matters; one pamphlet called Look on Me London from 1613 warns young men to avoid scams in the city: "you must be armed with more experience than the capacity of your young years, or else, assure yourselves, repentance will unloose your fetters," the author says. Another argues the immorality of attending the theater in A Shorte Treatise against Stage-Playes, and in 1616 A Discourse Against Painting and Tincturing of WOMEN, denounced any woman who scandalously painted their faces with lip tint and rouge. "Do not take away God's picturing, and assume the picture of a harlot," it warns.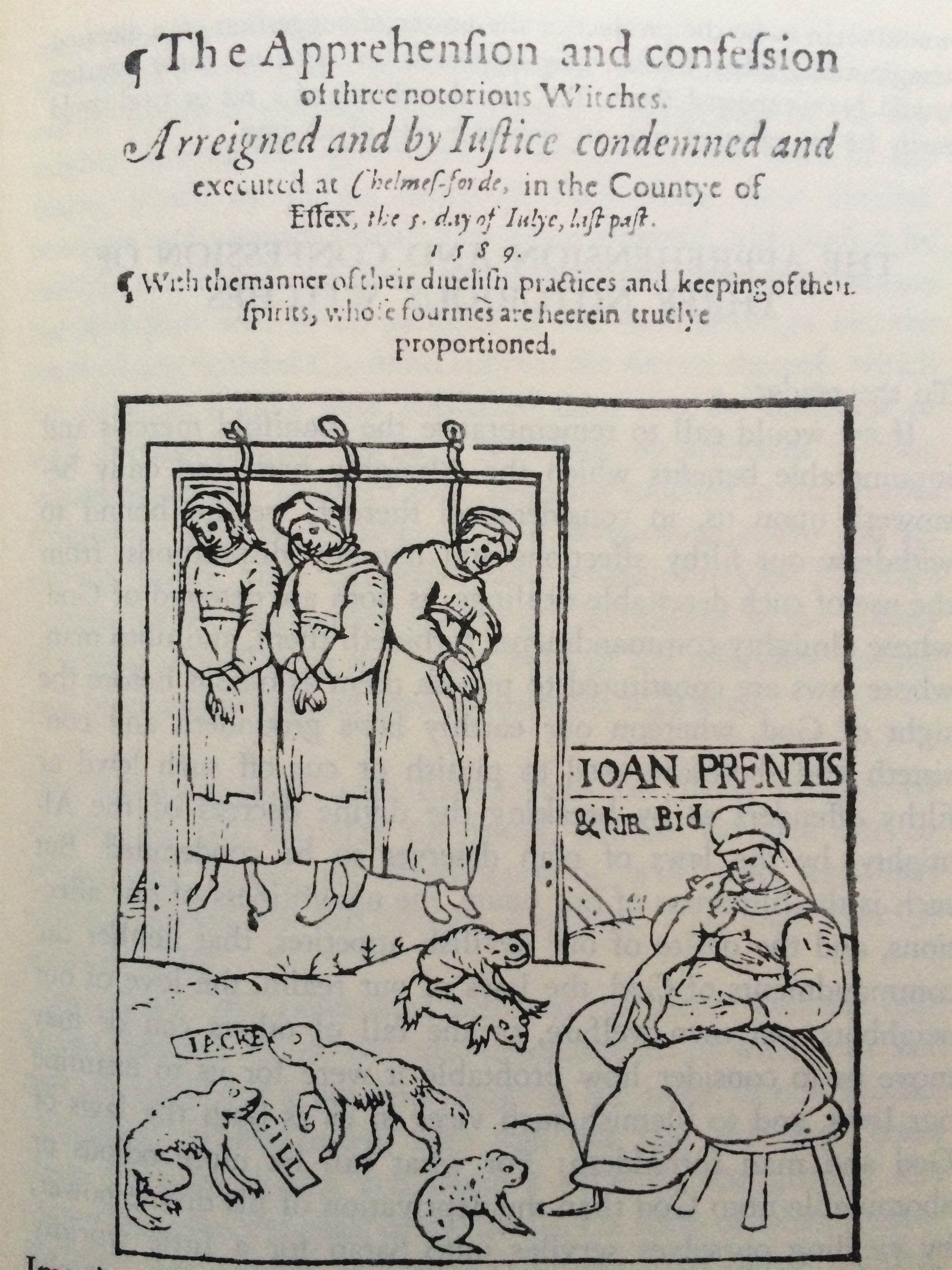 "The Apprehension and Confession of three notorious Witches", c. 1589. (Photo: Public Domain)
Sometimes, this early reporting included a questionable 17th century-style backstory that involved a miracle of God, or magic. A pamphlet called The Most Cruel and Bloody Murder from 1606 reports the execution of a murderer who killed the family of an eight-year-old girl, cut her tongue out by the roots, and made her throw it into a river. Four years later, the tongue grew back by a miracle of God so she could testify.
Another popular topic at the time: witches. Many of these were believed to be true word-of-mouth accounts. One pamphlet from 1589 announces the "Apprehension and Confession of three notorious Witches." The similarly named Joan Cunny, Joan Prentiss and Joan Upney were hanged for harming and murdering men women and children. The broadside described the women training imps to do their horrible bidding; Cunny had two black frogs named Jack and Jill, Prentiss had a blood-sucking ferret named Bidd, and Upney kept a toad and a mole. A woodcut image that accompanies it, titled "a witch and her imps" shows the hanged women, including one before her hanging, lovingly surrounded by devilish familiars.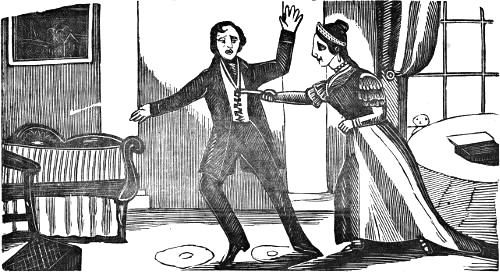 From "Cruel and Inhuman Murder Committed upon the body of Captain Lawson". (Photo: Public Domain)
The people of the Renaissance era ate this up, and likely took the story at face value. Historians Joseph Mashburn and Alan Velie write in their collection of ballads and pamphlets, Blood and Knavery, that "everything we know about the period leads us to believe that the judges conducting the trials were men of integrity." The confessions reported from the three witches probably really happened, and their belief in their powers to inflict harm likely followed suit, though the many witch trials surrounding them featured hundreds of women who maintained innocence.
News that included supernatural events was common, and integrity of the author was assumed. One broadside reports the adventures of "Matthew Hopkins, Witch Finder," a lawyer who was later hung for his scam of finding and apprehending witches, mostly because he must have been a wizard himself to find them all. Any questionable reporting likely began with vague, word-of-mouth accounts that were misconstrued rather than consciously made up. (17th-century thinkers were, after all, still working out whether flies spontaneously popped into existence from rotting meat).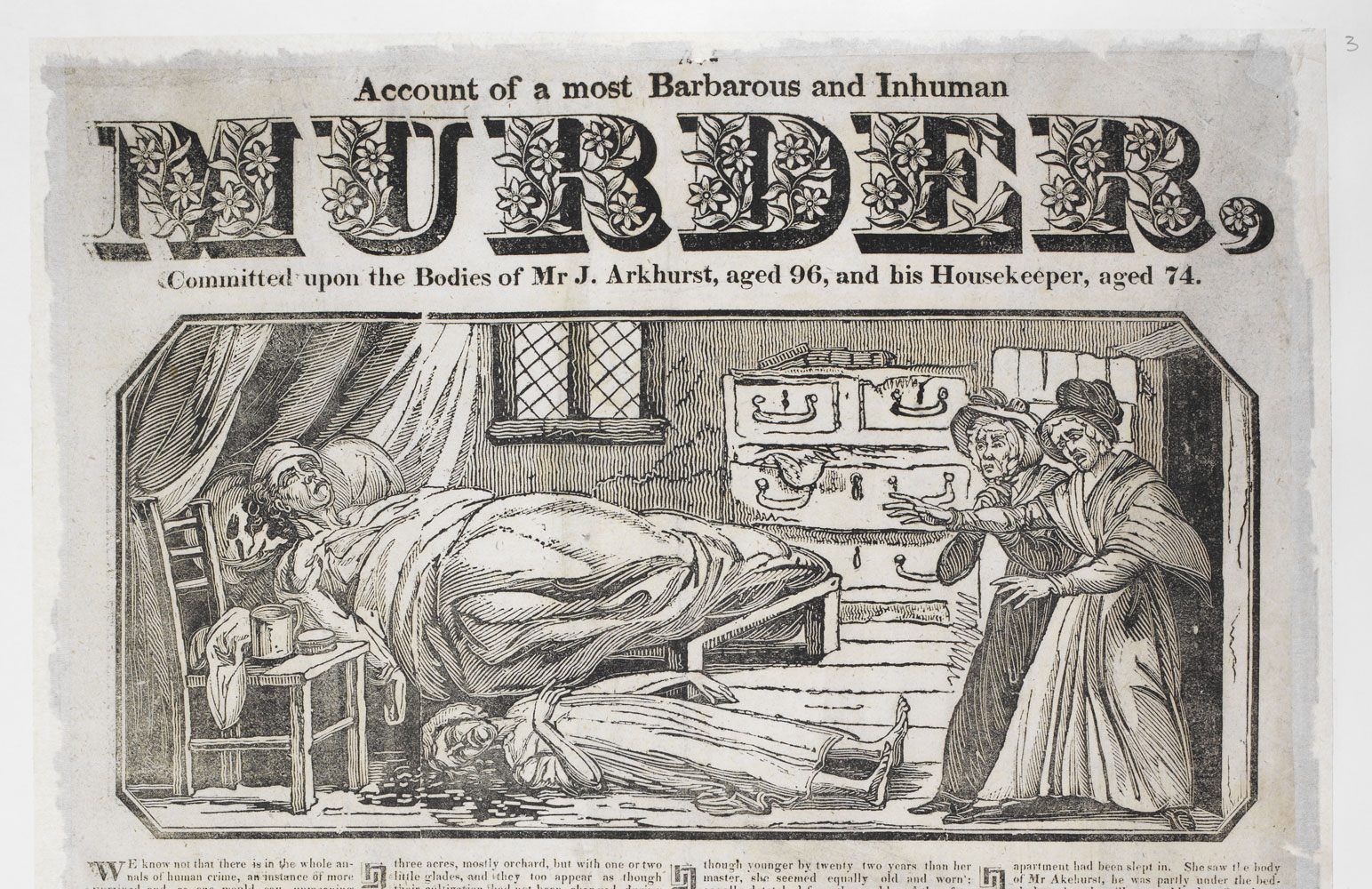 A later broadside, "Account of a most Barbarous and Inhuman Murder", c. 1826. (Photo: British Library/Public Domain)
Many broadsides provided only passing glimpses of current news stories and gossip, and were generally never saved or cherished. However, like those of us who retweet or share funny or incisive tweets or posts, some eccentrics collected the broadsides, and those exist today in various official collections at universities and government archives. While they became less popular over time, broadsides entertained the public well into the 1800s, though they soon took a backseat to books and newspapers. Today, more people consume citizen journalism and user-generated content than ever before; giving the broadside concept a kind of revival.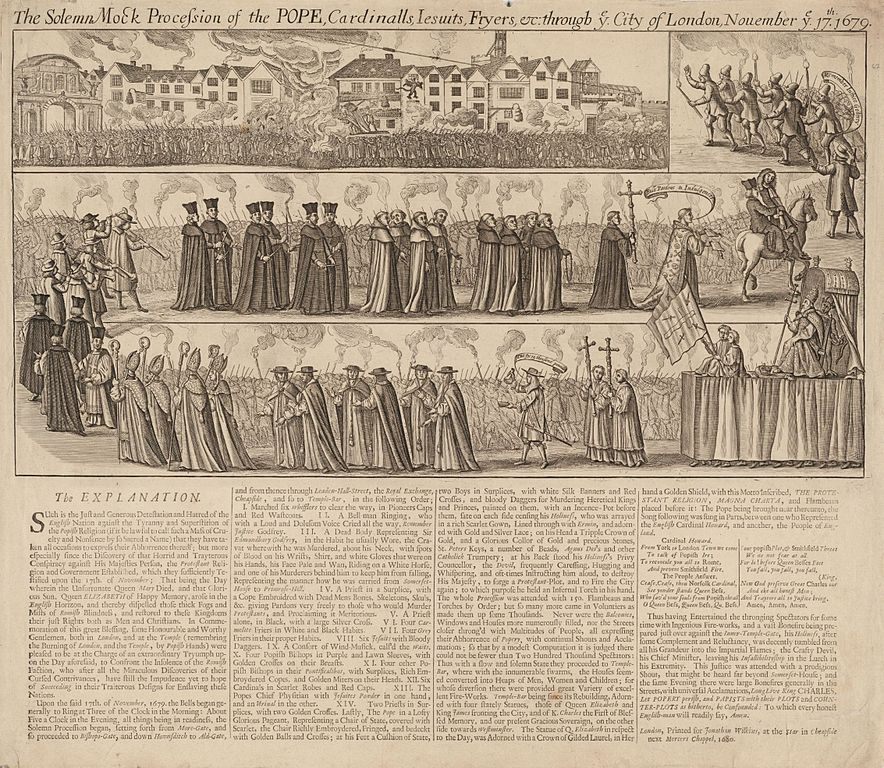 A broadside with an illustration showing "The solemn mock procession of the Pope Cardinalls Jesuits fryers &c: through the city of London November the 17th 1679". (Photo: Houghton Library/Public Domain)
While no longer pasted on the walls of local pubs or passed around with glee and horror, broadsides provide a perfect snapshot of what your everyday English Renaissance person thought was, fleetingly, important. Maybe our own idiosyncratic voices and opinions will be studied and archived in the future—something to think about when posting your own rants online.