Thousands of Sticks of Dynamite Discovered in a Philippines Mine
If you're going to abandon your mine, please take your dynamite with you.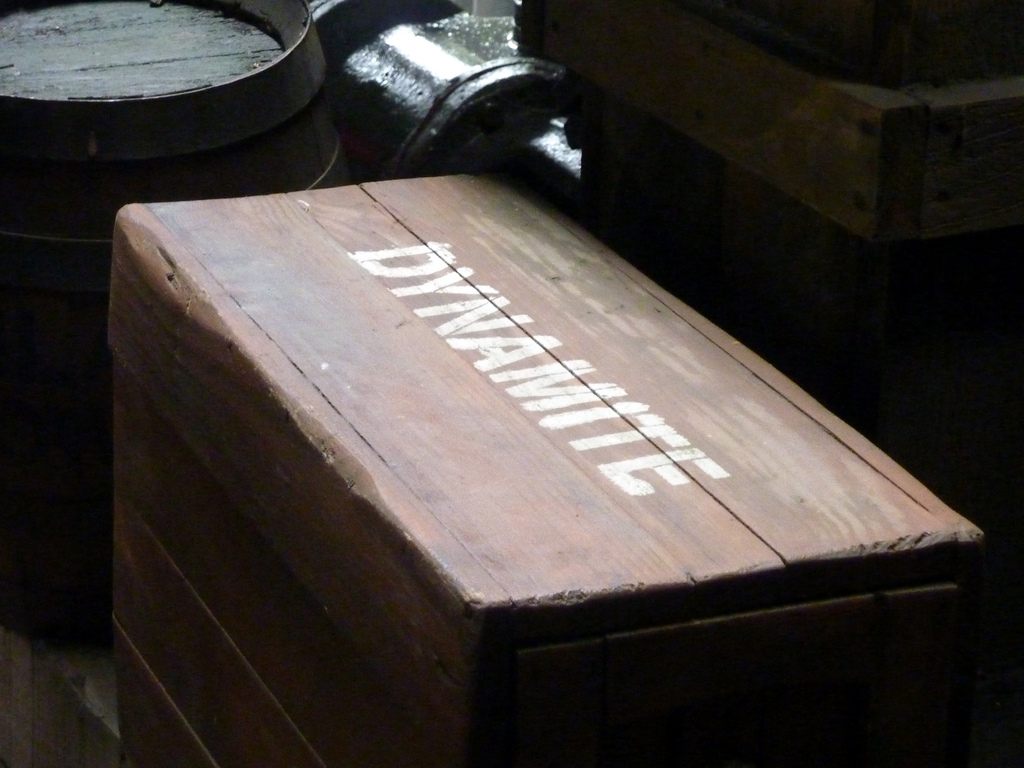 If only all explosives were so clearly labeled. (Photo: Sean MacEntee/CC BY 2.0)
Up to 39,000 sticks of dynamite were discovered in a shelter that once belonged to a now-abandoned mine. According to the Phillipine Star, local villagers discovered the explosive stockpile just days ago.
The mining site is located at the foot of the mineral rich, Daguma mountain range and was once used to extract copper and other minerals from the area. The firm that owned the operation abandoned the site years ago, for unclear reasons, leaving behind a number of pieces of infrastructure, including supply shacks.
It was in one of these shacks that thousands of nitroglycerine explosives were discovered, simply decomposing, and becoming more unstable with age. Reports of exactly how much of the explosive varied by some 20,000 sticks, and by the time the authorities got wise to the site, some local farmers had already made off with some of it. The Philippines authorities urged anyone who took dynamite from the site to return it, as it is illegal to privately own.
In the meantime, the government is working with an army division to dispose of the remaining explosives.
Remember: If you're going to abandon your mine, please be sure to take your dynamite with you.