What's the Most Surprising Roadside Hotel You've Stayed In?
We want to hear about the unforgettable places you've dared to lay your head.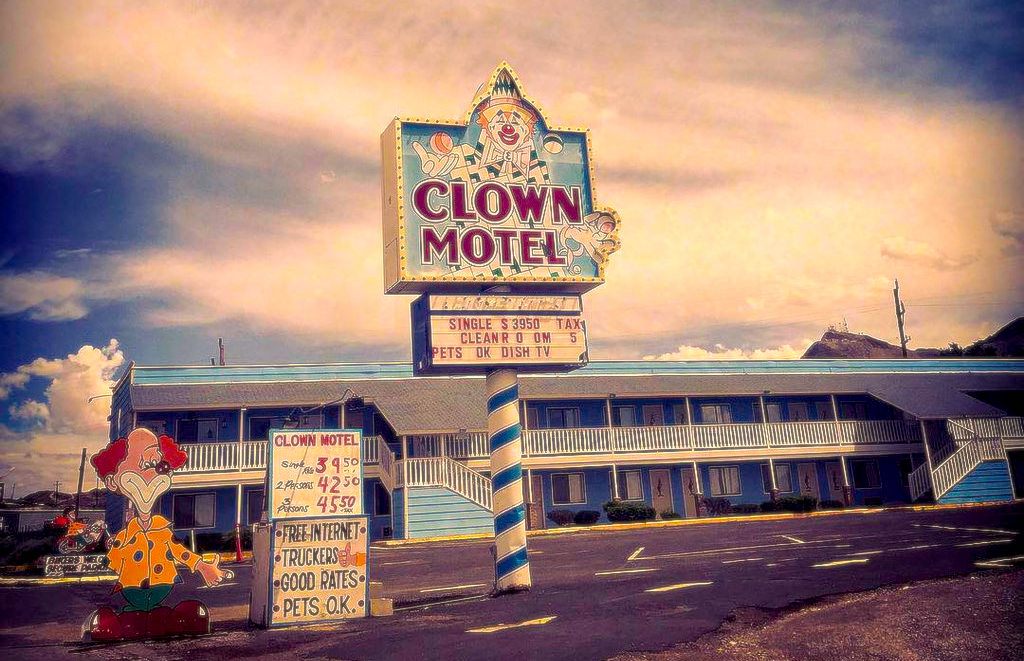 In the middle of the 20th century—the golden age of the American road trip—the U.S. saw a boom in one-of-a-kind lodgings strategically located near highways. They included motels with rooms shaped like cartoon teepees, motor lodges marked with eye-catching neon marquees, and even UFOs or dinosaurs to lure in passing drivers. Such places once dotted the American landscape like tumbleweeds.
Today, the vast majority of roadside hotels and motels across North America are big chains or standardized, recognizable brands. But some surprising, high-concept roadside hotels from that earlier era have survived, and a handful of unique new properties have continued to pop up throughout the years. We want to hear your tales of incredible roadside hotels and one-of-a-kind places to stay that you've discovered on your travels.
Maybe it's an old train that's been turned into overnight lodging, such as Tennessee's Chattanooga Choo Choo Hotel. Or maybe you've braved a night under the unblinking eyes of the Clown Motel in Nevada. Or maybe it's something even grander, such as China's Tianzi Hotel, where the buildings themselves are shaped like towering gods. If it's an amazing or surprising place to stay while on a road trip, we want to hear about it.
Send in your responses via the form below, and we'll share our favorites in an upcoming article. We'd also love to see pictures of your roadside hotel finds, so please email any images you have to eric@atlasobscura.com. We can't wait to see all of the unforgettable hotels and motels you've encountered.
If you have a story of your own surprising roadside lodging to share, head over to our community forums and tell us about it!