Vikings Relaxed by Skating on Bones and Hunting on Skis
To chill like a marauding Norseman, drop your sword and take up these ancient winter sports.
A legendary Viking execution was called the blood eagle. In these ritualized killings, unlucky victims were prostrated before their ribs were cut out with a sword. Then their lungs were spread out through the opening and fanned out across their backs, like wings. It was a little gruesome, to say the least.
But there was more to Vikings than just their mythic bloodlust. These coastal marauders, who terrorized Northern Europe from the 8th to 11th centuries, also had a chill side. When they weren't in longhouses playing their "hnefatafl" board games and downing flagons of ale, Vikings took to the iced-over fjords and snow-covered slopes of Scandinavia, where they raced and shred the gnar.

Vikings didn't invent skiing or ice skating. Skis were originally dreamed up in central Asia during the Stone Age, and later appropriated by the Sámi people of northern Scandinavia. As for skates, the earliest ones date back 4,000 years. By the time the Vikings took up these winter sports, skis and skates had already gone through several rounds of evolution.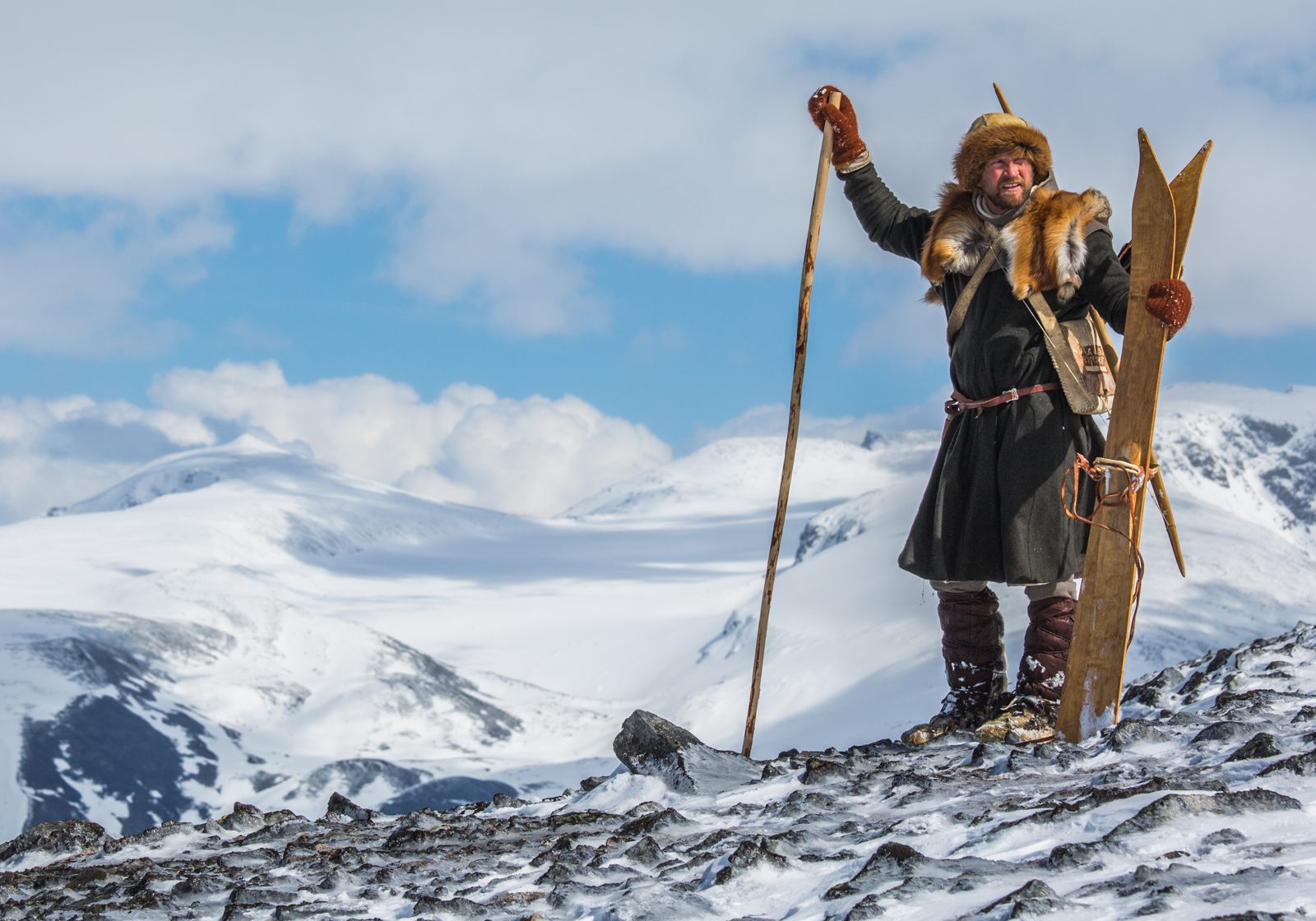 But Vikings were the ones who popularized these activities. In fact, they gave skiing its name, from the Old Norse skríða á skíðum—"to stride on skis." Skiing was often combined with hunting, which the Vikings so excelled at that the foundational Gulathing Law of 1274—written in Norway, where Vikings ruled through the 15th century—outlawed the hunting of elk while on skis, to protect the species from extinction. There were even two Norse gods involved in the sport: Ullr and Skaði, who were elevated in ancient Icelandic literature such as Snorri Sturluson's Prose Edda and commonly depicted on skis.
While Viking skis were made of wood (mostly pine, though some were birch), Viking skates were usually crafted, like the skates of other cultures, from animal bones (though some were iron).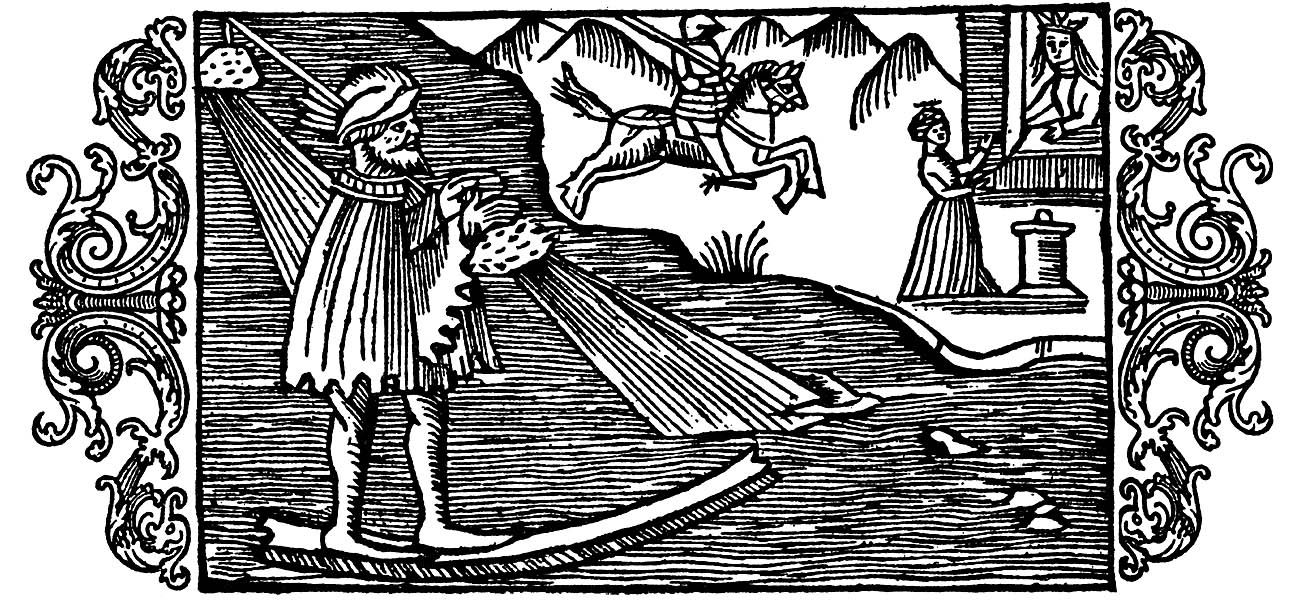 In August 2014, archaeologist Runar Hole visited a recently melted glacier in the mountains of Reinheiman National Park—about 60 miles east of Ålesund, Norway—to look for artifacts encased in ice. He found a single ski, complete with leather straps, dated to right around the start of the Viking Age.
While archaeologists usually find ancient preserved skis in glaciated mountain passes, ice skates—once commonplace throughout medieval Europe—have been found everywhere from Birka, Sweden, to the former Viking stronghold of York, England. Some have even been dug up in Dublin.
The technology hadn't been refined by the the Middle Ages, so skates were sometimes lubricated with animal fat. Both sports required Vikings to propel themselves forward with wooden poles.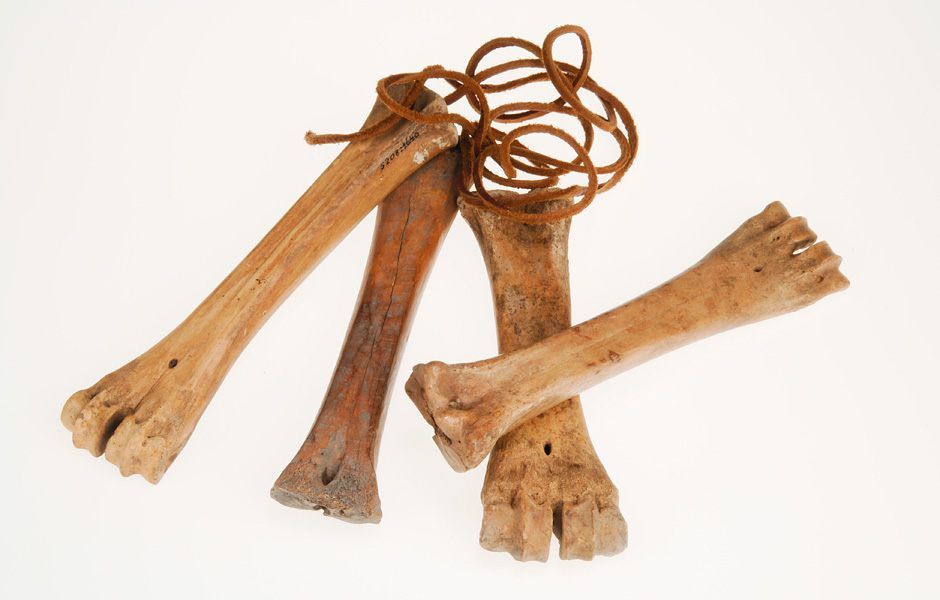 The medieval chronicler Olaus Magnus detailed the skating Scandinavians of his time—the Vikings' descendants—as nimble on their feet. "The other kind of men are those who attach to the soles of their feet … the flat bones of deer or oxen, the shin bones, that is," he writes. "These are slippery by nature because they have an inherent greasiness and achieve a very great speed, though only on smooth ice."
Magnus also describes a sort of medieval speed skating, where Vikings who wore iron skates were always outmaneuvered by those racing in bone skates. The winners would take home copper pots, silver spoons, swords, and young horses, "but more often the last."
Though the Vikings achieved notoriety for carving up their enemies, it seems that their wintry antics—carving up slopes and making figure-eights—have been largely forgotten.