Atlas Obscura's Mid-Winter Reading List
Great books for when you absolutely cannot face going outside.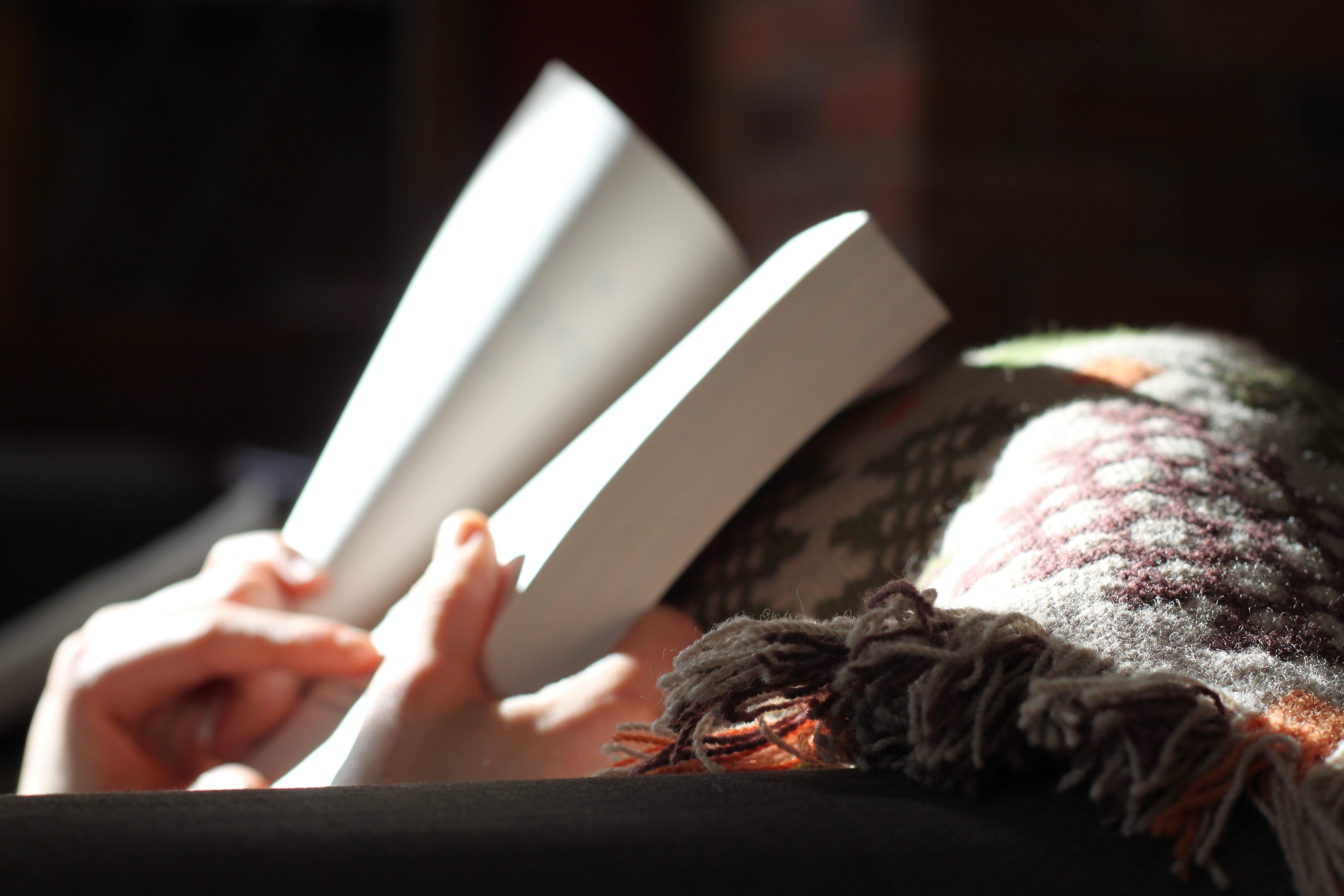 It's officially February, and many of us in the Northern Hemisphere are facing the probability of plenty more frigid temperatures for weeks to come. Winning at life at this time of year is all about turning our homes into comfortable little bunkers and curling up with a good book, and Atlas Obscura is here to help! Below, our staff has compiled an avalanche of recommended books to get you through what remains of winter.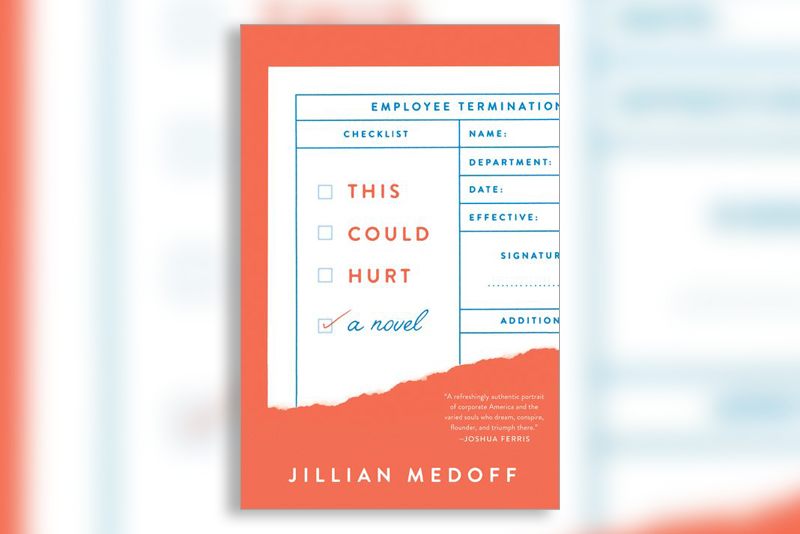 By Jillian Medoff
This Could Hurt is a wonderful novel about the most boring place in the world: the HR department at a dreary, failing company. Medoff digs deep into the lives of five exceptionally ordinary people, and turns their trivial work dramas into humane comedy. It's also a brilliant how-to book about what it takes to be a great colleague and a good manager. —David Plotz, CEO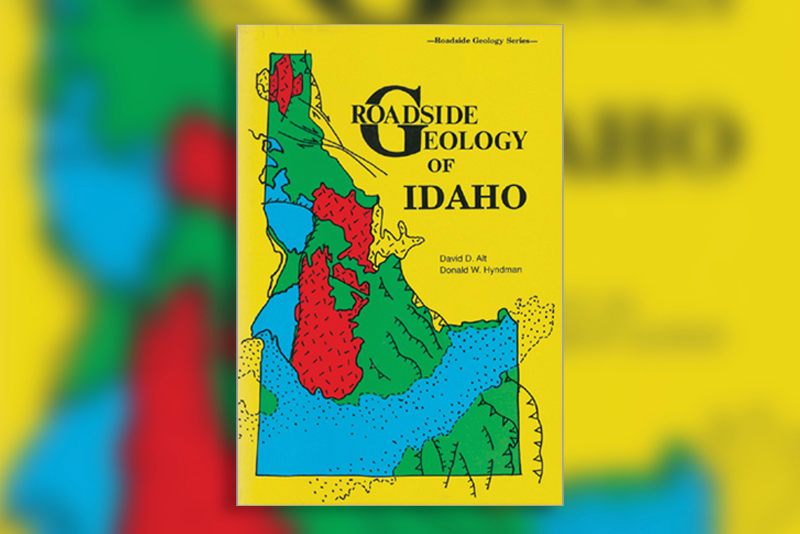 By
Idaho has a volcanic history and some really fascinating geologic features have formed because of it (and not just from the volcanos. I'm learning there are theories of coastal plate tectonics I'd never known about).
This book is one in a series that covers nearly every state in the union. They're all available on Amazon. The Idaho book is a great winter read as I dream up road trips for the summer.—Blake Olmstead, Head of Design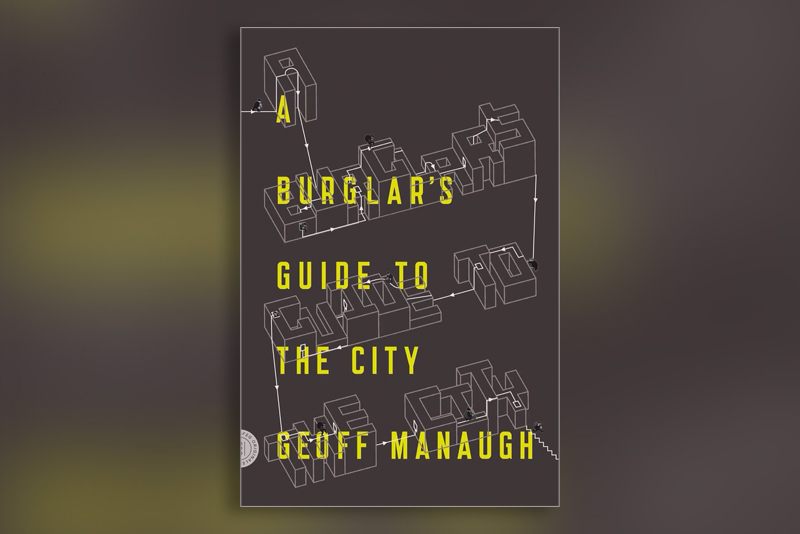 By Geoff Manaugh
A Burglar's Guide to the City is a deep dive into how architecture creates crime and crime, in turn, structures cities, and it's a joy to read. You meet the ingenious New York criminal mastermind who built copies of the banks vaults he wanted to rob. You also meet a lovable, always polite burglar known as "Roofman," who hid in the ceilings of dozens of McDonalds and dropped down to grab cash during shift changes. A great read for anyone interested in cities, architecture, crime, and how all those elements interact. —Dylan Thuras, Co-Founder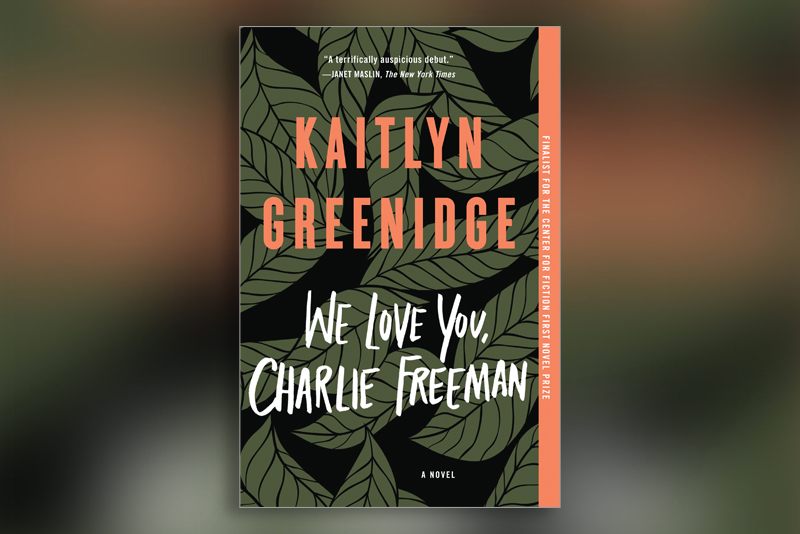 By Kaitlyn Greenidge
The Freeman family moves into a research institution to teach sign language to a chimp. That premise would be interesting enough, but Kaitlyn Greenidge's debut novel also interrogates the long and painful legacy of science distorted by eugenics and racism. I tore through nearly the whole thing in one sitting, and then circled back to sit with Greenidge's poetic descriptions (a partly extinguished light throws a "dirty, watery glow") and her disquieting revelations. —Jessica Leigh Hester, Staff Writer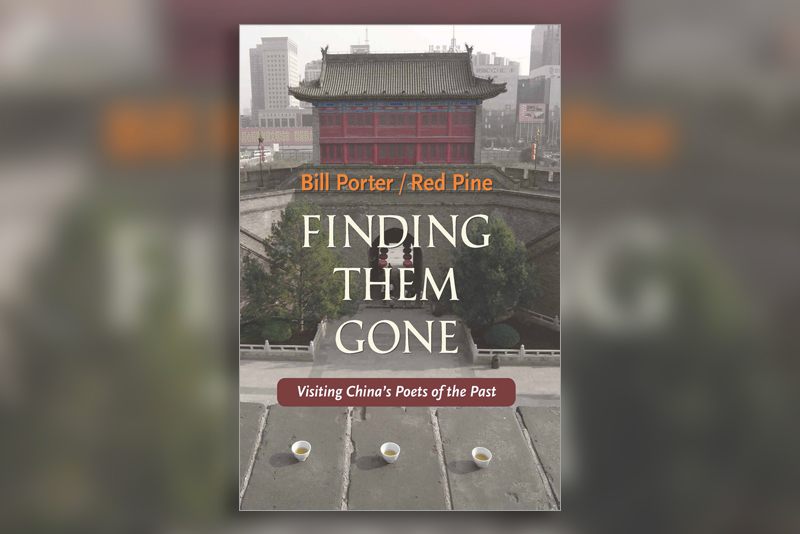 By Bill Porter / Red Pine
Also known as Red Pine, Bill Porter perfected the art of the travelog in earlier volumes including Zen Baggage and Road to Heaven, the latter of which is an ethnography of hermits who live on the rural mountaintops of China. In Finding Them Gone, the author visits memorials and abandoned grave sites of ancient poets to pay homage to the forgotten literati with cups of Kentucky whiskey.—Shin Yu Pai, Deputy Head of the Atlas Obscura Society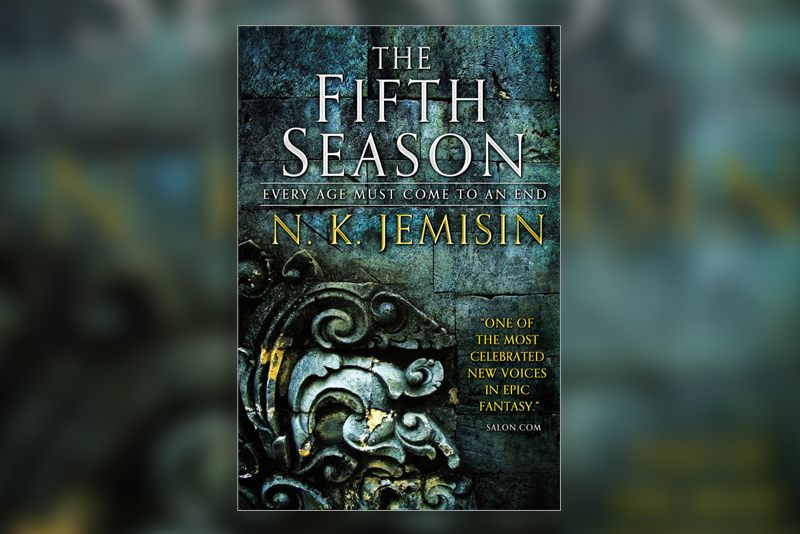 By N.K. Jemisin
Based in a world called The Stillness, The Fifth Season is a science-fiction/fantasy novel about a woman's quest to find her kidnapped daughter after a major natural disaster. I just started it and I love how the story connects a climate change catastrophe (aka "The Fifth Season") with race and gender. —Christina Djossa, Editorial Fellow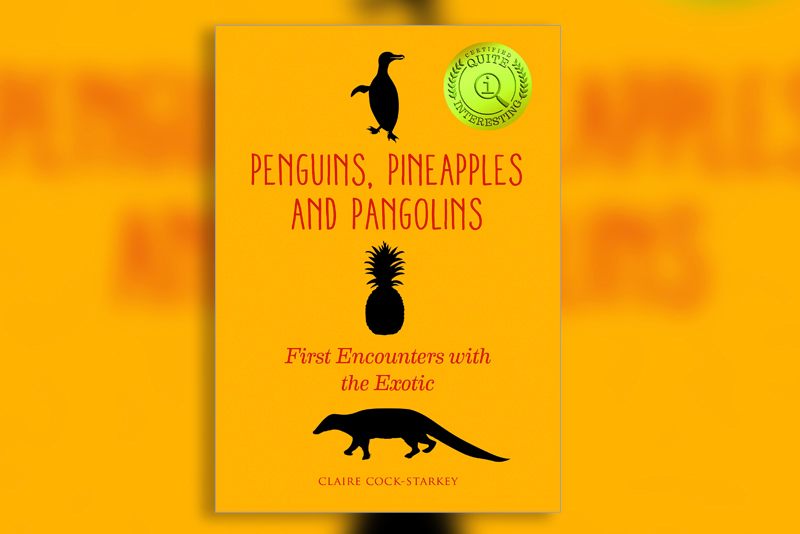 By Claire Cock-Starkey
This is a fascinating collection of eyewitness accounts from the first Europeans who encountered, and attempted to describe, a wide range of animals, plants, foods, and people. Reading these stories allows you to access the wonder and excitement of these encounters, while at the same time provides a healthy reminder of how wrong first impressions can be. For example, in a posthumously published memoir, George Edwards claimed with certainty that crocodiles have pouches in their stomachs for carrying their young. —Chris Naka, Director of Video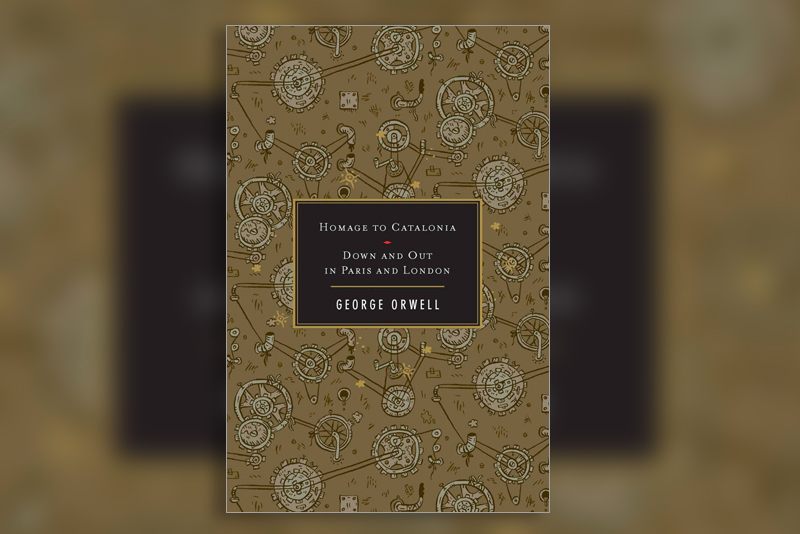 By George Orwell
While most people know Orwell for his dystopian novel 1984, I have a personal affection for his autobiographical, (yet still equally dystopian) memoir about living in destitute conditions in two world-class cities almost 100 years ago. What better time than the winter to find enjoyment, or perhaps camaraderie, in Orwell's humorously depressing adventures? —Larissa Hayden, Deputy Director of Events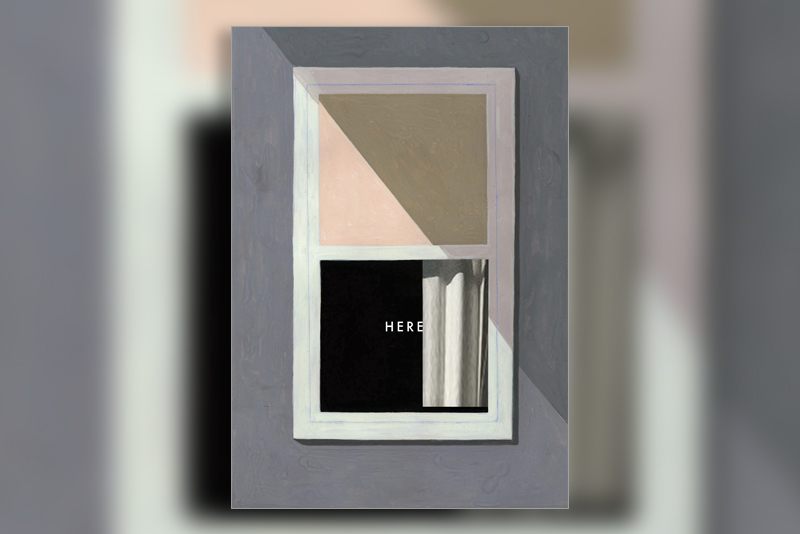 By Richard McGuire
There is no better time to consider, well, the concept of time than in the darkest depths of winter. And no book has made me have a wider range of feelings about time, life, aging, and the ephemeral nature of it all than Here, which explores the events that have occurred in one particular place (a corner of a room) over thousands of years. —Lex Berko, Associate Editor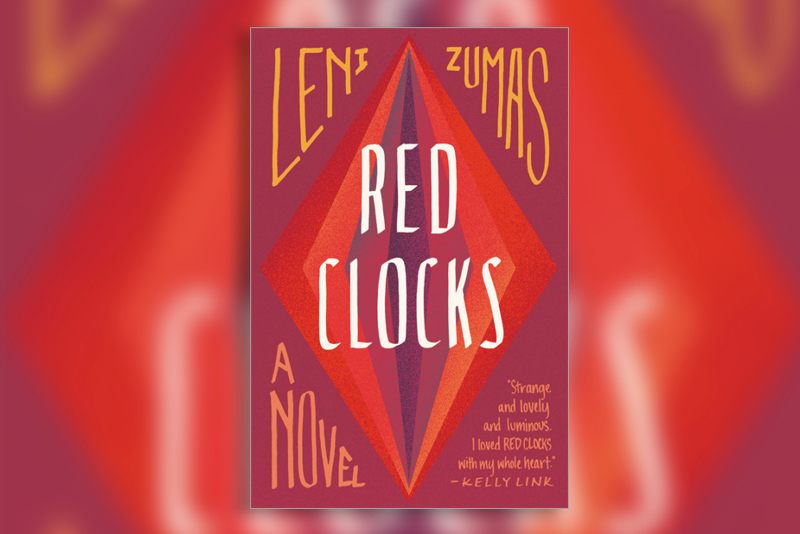 By Leni Zumas
Set in a near-future Oregon where abortions are illegal, this newly released novel follows the lives of four women who live in the same fishing town. There's a homeopathic witch, a trial, and a lot of atmospheric weather. It's a great (and topical) couch curl-up read! —Cecily Wong, Gastro Obscura Writer
By Robert Caro
Winter is the perfect time to snuggle up with a brick-sized biography! If Robert Caro's masterful account of the life and work of New York's "master builder," Robert Moses, is still on your to-read list, why not finally pick it up now? Caro sketches a careful and detailed picture of the policies and personalities that (literally) shaped New York City. The book, first published in the 1970s, remains a classic, so when you finally break out of your blanket-and-candle-wax crust to lurch to a social gathering, odds are you'll find someone else to talk about it with. —Cara Giaimo, Staff Writer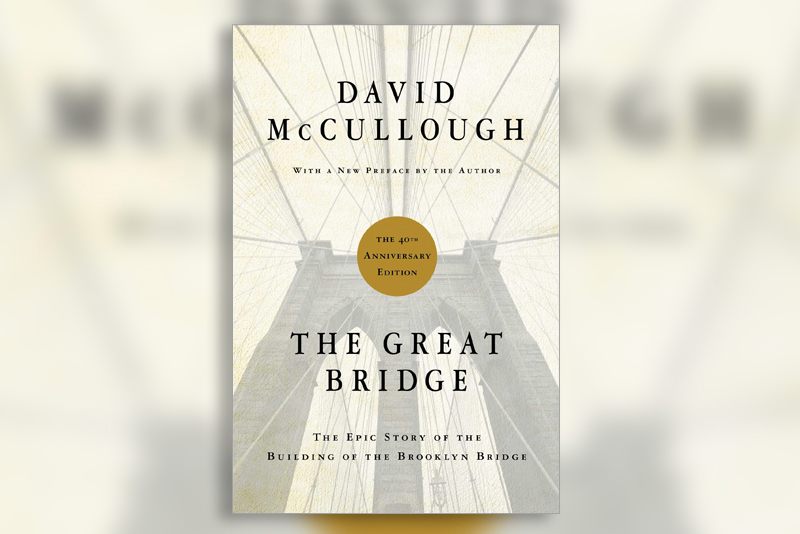 By David McCullough
I picked up this 500+ page book about the history of the Brooklyn Bridge intending to skim for mentions of one of my personal heroes—Emily Roebling—but found myself getting sucked into the narrative and ended up reading the whole thing cover to cover. It's an epic story, masterfully told. —Ariel Azoff, Director of Destination Marketing and Tourism Partnerships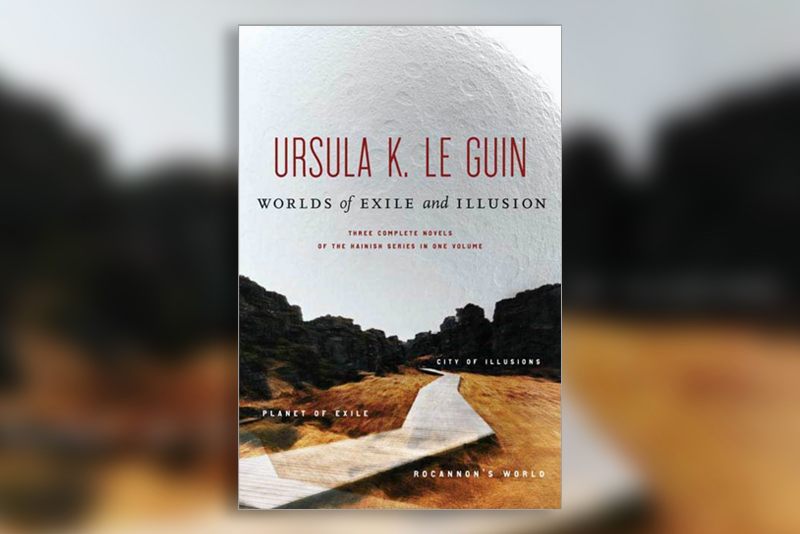 By Ursula K. Le Guin
Worlds of Exile and Illusion collects the three early Ursula K. Le Guin novellas that kick off her famous Hainish cycle. The first and third entries are quest narratives that will thrill any connoisseur of difficult journeys between points A and B. The second novel has the richest sense of place. The violent, wintry siege that concludes Planet of Exile hums with resonances that the late author picked up in her study of the great poems of Troy, and will make you happy to be warm and within sturdy walls. —Luke Thomas, Developer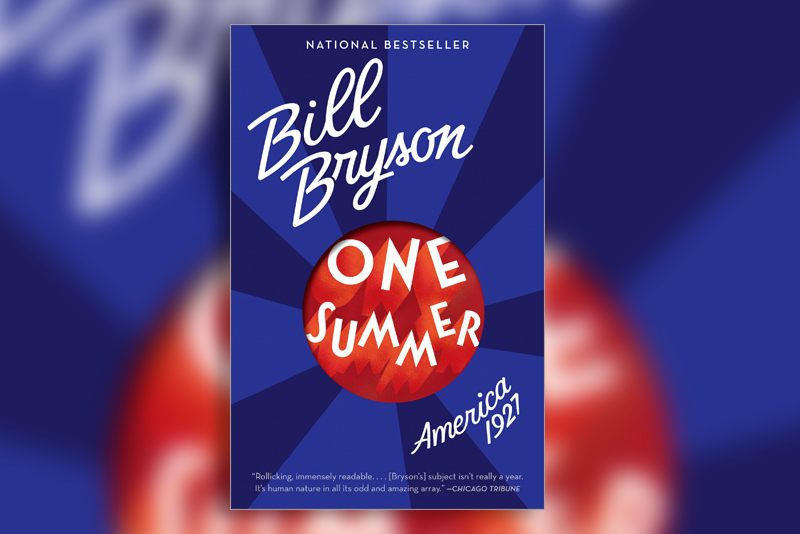 By Bill Bryson
What better way to stay warm this winter than transporting yourself back to the blistering summer of 1927, before air conditioning was a commodity? This book is filled with non-stop curiosities about an oddly notable summer in which, among many other happenings, Lindbergh completed his transatlantic* flight; The Jazz Singer was released; and the first public demonstration of the television occurred. Bryson skillfully presents these events in such a cohesive and at the same time comical way that this book was hard to put down. —Nathan Igdaloff, Director of Product
*Correction: An earlier version of this story got the length of Charles Lindbergh's historic 1927 flight wrong. It was a nonstop transatlantic flight from New York to Paris, not an around-the-world flight.
Atlas Obscura's Wishlist is an occasional feature about the items we'd most like someone to buy for us right now. Each item is independently selected by our editorial staff. If you buy something through our links, Atlas Obscura may earn an affiliate commission.