The Surprising History of Swimming's Suffragists
To bring attention to their cause, these pioneering women had to get physical.
In the 1910s, a revolution in swimming was underway. By custom and often by law, women in America and England weren't allowed in the water without covering their limbs in a heavy "bathing costume" that weighed them down. Competing in swim races, especially in public, was also frowned upon. But some women wanted to jump into the water unencumbered, and even to race. At the time, swimming meant fighting for new freedom for women's bodies.
Female swimming pioneers are sometimes called "swimming suffragists," since their presence in the pool was analogous to their presence at the polls. But many were straight-up suffragists as well. "The physical freedom of women's bodies in swimming went together with the political freedom of seeking the vote for women in the 1910s," writes Linda Borish, an associate professor of history at Western Michigan University.
Women's fight for access to the water was itself a type of implicit political action. But sometimes swimming became explicitly political, tied directly to supporting the right for women to vote.
In the 1910s, women swimmers began creating leagues of their own—the National Women's Life-Saving League and later the Women's Swimming Association (WSA) in the United States—and these groups pushed for new freedom for swimmers. One of their first fights was to earn the right to wear bathing suits that wouldn't weigh them down. In the early 1900s, Annette Kellerman, the "Australian Mermaid," had pioneered a new style of swim costume: Instead of wearing stockings, a skirt, and shoes into the water, she swam in a one-piece that exposed the lower half of her legs. Only a few years after she brought this style to America, it had become standard. But there were limits. Officials of the Amateur Athletic Union (AAU) still wanted women to be covered from "shoulder to toe" when they raced in public.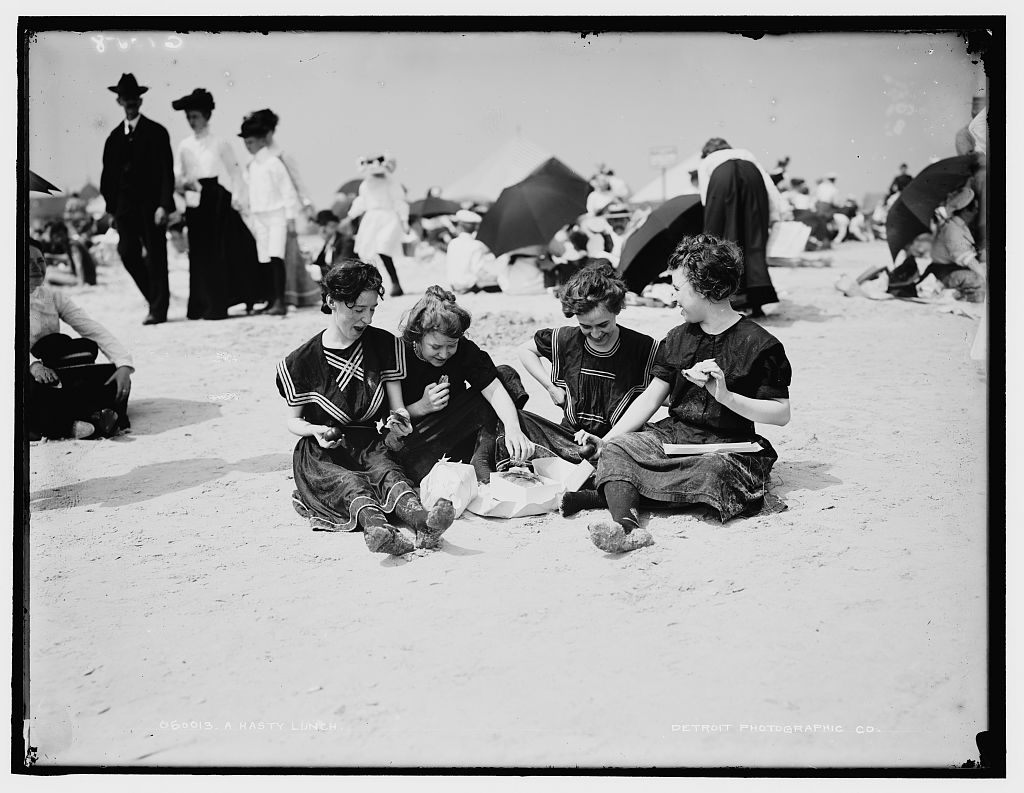 Charlotte Epstein, one of the League's most active members and founder of the WSA, became one of the most vocal advocates for women's rights in the water. "What Susan B. Anthony and her followers were to women's suffrage, this woman is to women's swimming," one WSA member said at a 1927 event. Epstein pushed the AAU to create championship races for women and to let them wear suits that would allow them to move more swiftly through the water. She argued that women could compete in distance races, not just short sprints, and play water polo. She created the WSA as a national organization that could give women control over their water sports, and help fight for women to swim in the Olympics.
"There is a direct link between suffrage and other rights for women, a correlation between our participation in voting and our fight for swimming equality," writes the author Jenny Landreth in Swell: A Waterbiography. "Women needed to combat the same conventions in order to get access to sports, the same issues around social class and imposed cultural roles."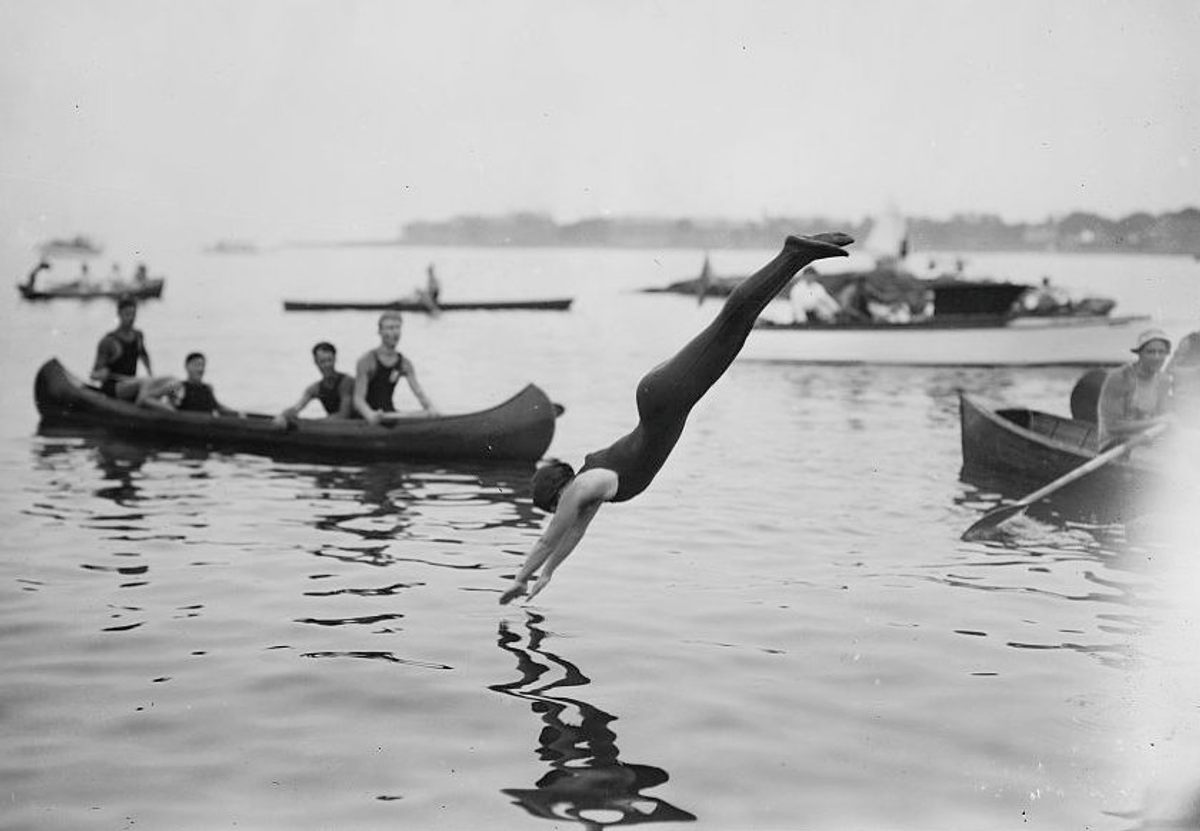 In 1914, the connection between swimming and voting became direct. English suffragettes wanted to create a floating procession of boats on The Serpentine, a lake in London's Hyde Park, in support of their cause. Denied permission, they turned to protest. A group of women arrived there in dark robes, with letters on their chests. Together, they spelled out S-U-F-F-R-A-G-E. At a designated moment, they threw off their robes to reveal their bathing suits underneath. A set of swimmers raced to the boats they had planned to use in the procession and started to cut them loose. When the police apprehended the swimmers, another jumped out of a car and into the water, straight toward the boats.
The protesters did not succeed in freeing the boats, but they had created a spectacle of suffragette swimming. In 1917, the League showed its support for the suffrage movement by holding a "suffrage rescue race" as part of a competition in Manhattan Beach, Brooklyn. (The League, as its name suggests, emphasized that women should become strong swimmers to be able to save drowning people.) The swimmers were to race to rescue a dummy—named Jerushy Ann Maria Jane Tompkins or "Aunty Anti-Suffrage"—from the water.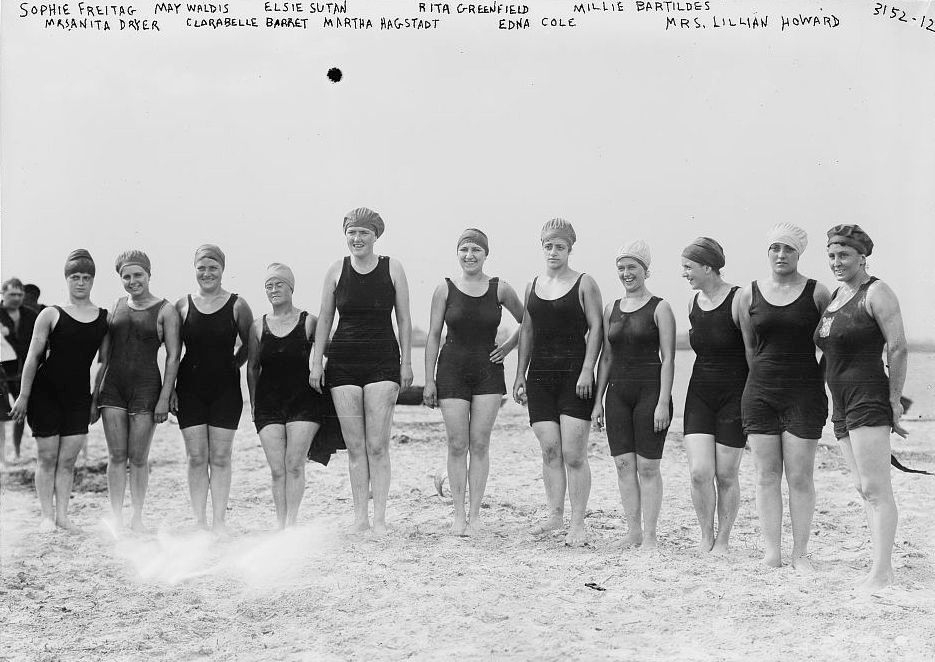 Mrs. Anti-Suffrage, as the papers called her, wore a cumbersome outfit—a white dress, white shoes, stockings, silk gloves, white cap, and a red sash that read "Anti-Suffrage." The New York Times described her as "an old-fashioned woman who does not believe it is ladylike to swim." The swimmers, her would-be rescuers, wore yellow sashes with their own message: "Votes for Women." After the signal to start, they sped towards Mrs. Anti-Suffrage and Rita Greenfield, one of the league's strongest swimmers, brought her to safety.
"We want to save the anti-suffragists from political voicelessness and we will help them along in any way we can," a spokesperson told the paper. But Greenfield admitted to the Tribune that "she would much rather have drowned" the dummy, the paper wrote.
These actions were part of a trend of advocating for voting rights through physical feats. Women rode horseback and raced cars to promote suffrage, and even climbed mountains and left behind a "Votes for Women" banner. "These women in the early 20th century were seeking new opportunities," says Borish. "They realized their physical abilities were being limited by not being able to vote." Real progress would require both physical and political freedom.
"As they were seeking to increase their power in society," Borish says, "they saw they needed both.