Mindful Mixology: Making Non-Alcoholic Cocktails During Dry January With Derek Brown
3 sessions
$75 per person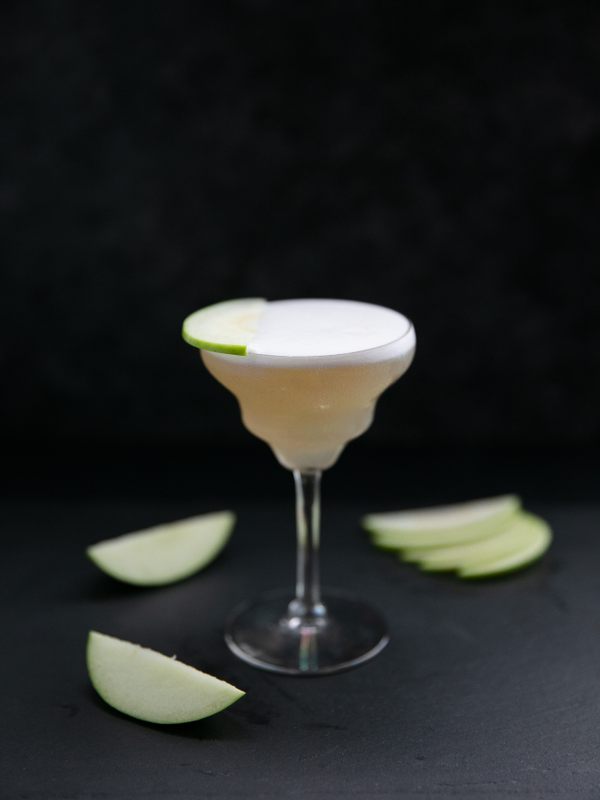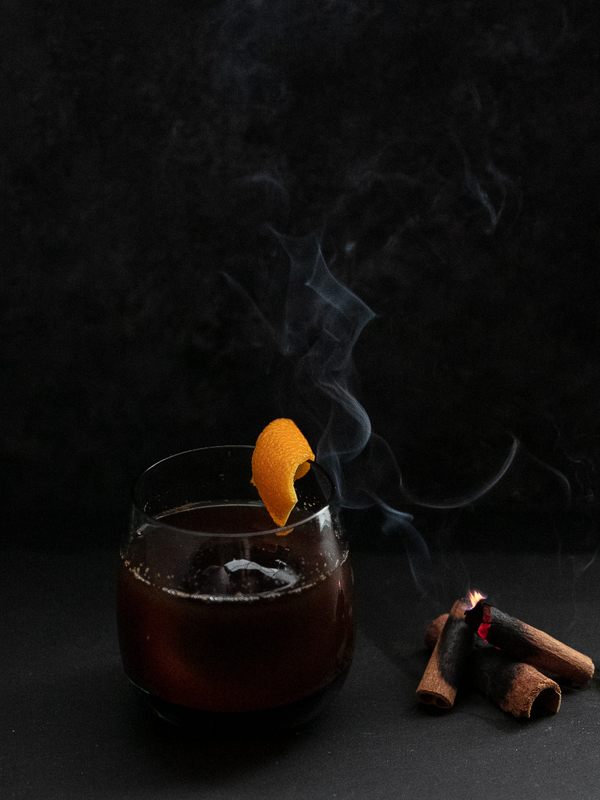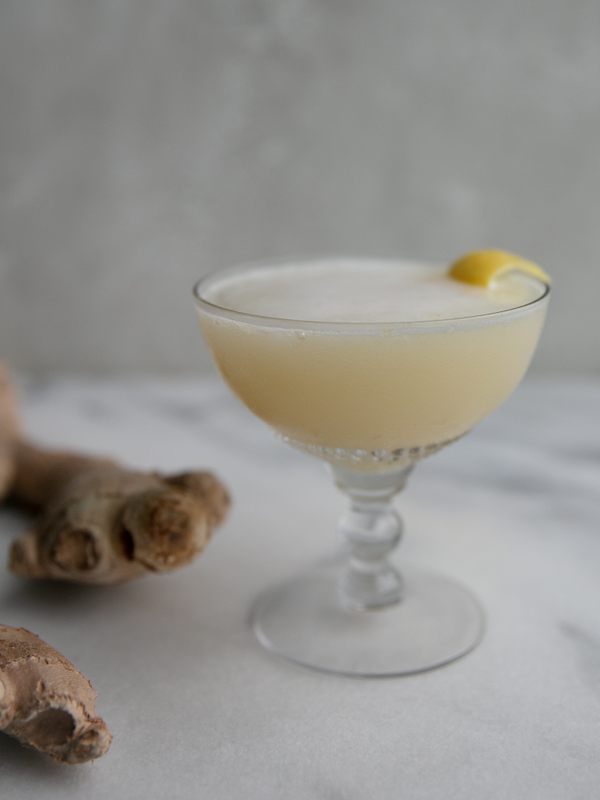 What We'll Do
This course has already started! However, you can still join if you'd like to (and we hope you will!). Students enrolling after the course start date and time will have access to a recording of the first session (which will be emailed to participants within 72 hours) as well as the option to attend remaining sessions live. Please select the "Join Late" ticket type to enroll after the course has begun.
In this three-part lecture series, become fluent in the ingredients, techniques, and history of non-alcoholic cocktails.
Course Description
Non-alcoholic cocktails are part of a growing trend, and especially relevant during Dry January where people forgo alcohol for the month, but they have a deep history in the U.S. that can be traced back to the temperance movement. In this three-part mindful mixology workshop, author, cocktail expert, and mindful drinker Derek Brown will delve into this history and explore how to make great non-alcoholic cocktails at home that are delicious and flavorful. Using ingredients from your pantry along with new non-alcoholic wine, beer, and spirits, we'll explore techniques to combine them in creative ways—drawing from spirit-free drinks from the past along the way.
Gastro Obscura Courses: delving deep into the world's culinary curiosities with expert instructors.
Syllabus At A Glance
There are three total sessions included in this purchase, each lasting for 1.5 hours on three consecutive Wednesdays beginning January 18.
Session 1 (Wednesday, 1/18, 7:30–9 PM ET): An Introduction to Dry January & Mindful Mixology
(Cocktails covered: Orgeat Lemonade and Venetian Spritz)
Session 2 (Wednesday, 1/25, 7:30–9 PM ET): Non-Alcoholic Cocktail Basics
(Cocktails covered: Pinchhitter and Champagne Cocktail)
Session 3 (Wednesday, 2/1, 7:30–9 PM ET): Creating Your Own Non-Alcoholic Cocktails
(Cocktails covered: Downward Tiger and Ginger Old Fashioned) 
Between Sessions
Outside of class, students will be encouraged to read articles and practice techniques used in class. 
Course Materials
Students who wish to participate during class will need a shaker, strainer, mixing glass, spoon, and jigger. These can all be purchased at cocktailkingdom.com or kegworks.com for between $50 and $100 if they don't have them already. A list of ingredients for drinks prepared during class will be provided prior to the start of the course.
Pricing Options
This course is available at three ticket prices. This tiered pricing model is designed to increase access for a wider range of students as well as to support our instructors. In addition to tiered tickets, we offer a limited number of no-pay spots for students who would not otherwise be able to take this course. No-pay spots are selected via a randomized drawing two weeks before each section begins. For more information and to apply for a no-pay spot, please click here. To learn more about our pricing model and randomized selection process for no-pay spots, please visit our FAQ page.
Community Guidelines for Students
Please take a moment to review our community guidelines for students, which aim to share our classroom ethos and help set the stage for the best possible learning experience.
Atlas Obscura Online Courses
Atlas Obscura Courses offer opportunities for participants to emerge with new skills, knowledge, connections, and perspectives through multi-session classes designed and taught by expert instructors. To learn more about our current course offerings, please visit www.atlasobscura.com/online-courses. For answers to commonly asked questions, check out our FAQ page here.Founded in 2009, Atlas Obscura created the definitive community-driven guide to incredible places across the planet and is now an award-winning company that shares the world's hidden wonders in person and online.
Where We'll Be
Once registered, you'll receive a confirmation email from Eventbrite that will provide access to each class meeting. Please save the confirmation email as you'll use it to access all sessions of your course via Zoom.
About Your Instructor
Derek Brown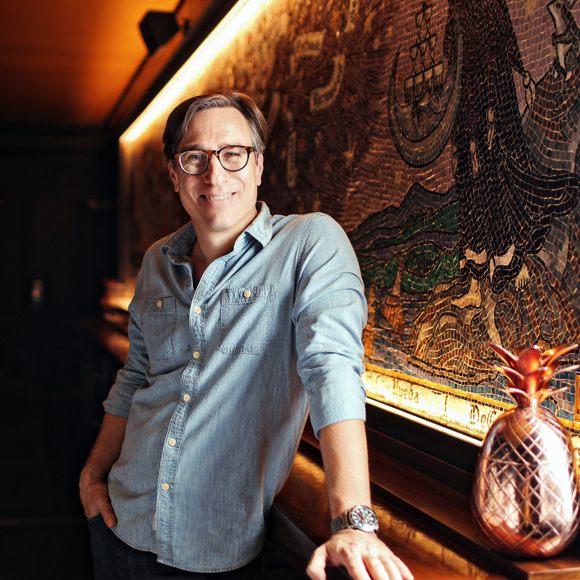 Derek Brown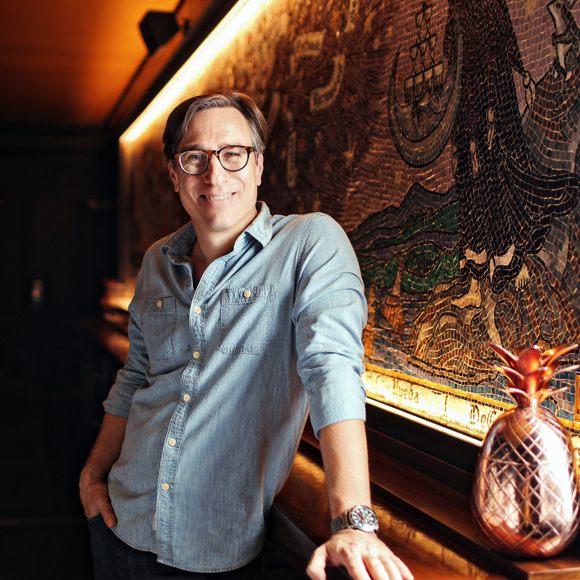 Derek Brown is the founder of Positive Damage, Inc., a NASM-certified wellness coach, advocate for mindful drinking, and expert on no- and low-alcohol cocktails. He is also known as a cocktail pioneer, former owner of the prestigious Columbia Room in Washington, D.C. (2017 "Best American Cocktail Bar" at the Spirited Awards), and one of the nation's top bartenders as Chief Spirits Advisor to the National Archives Foundation, which he jokes made him the highest-ranking bartender in the U.S. government. 
In 2017, Playboy magazine named Brown one of "The 10 Entertainers, Thought Leaders and Heroes Who'll Save Us in 2017." More recently, Brown was recognized as a leading beverage figure affecting positive change in the global bar industry by Drinks International in 2020 in their "Bar World 100" list. 
Brown changed his approach to drinking in 2018, realizing he had a problem with alcohol. At first, he wasn't sure how to approach drinking with his new concerns. He subsequently released his first book, Spirits, Sugar, Water, Bitters: How the Cocktail Conquered the World in 2019. He then decided it was time to be open about his struggles with alcohol and addressed his new appreciation for mindful drinking in a 2020 Vox article entitled, "Becoming a 'mindful drinker' changed my life."
Shortly after, Brown published Mindful Mixology: a Comprehensive Guide to No- and Low-Alcohol Cocktails, pursued his certification in wellness through the National Association of Sports Medicine (NASM), and began to study positive psychology at the University of Pennsylvania. He wanted to understand how happiness and vitality affect our approach to drinking, and how simple strategies can improve our relationship with alcohol.
Brown is now working to help foster a culture of mindful drinking and make room for everyone at the bar with delicious no- and low-alcohol drinks. He lives in Washington, D.C. with his family, skateboards and plays chess.
What Else You Should Know
This lecture series is designed so students can participate live or watch a recording of each session, after it airs, at a time that is convenient for them. Sessions will take place live over Zoom, with dedicated Q&A segments for students to ask questions via video or chat. Within 72 hours after each session meets, students will receive access to a recording of the live session, which they can watch for up to two weeks after the course concludes.
Instructors may use Google Classroom to communicate with students outside of class. While students aren't required to use Google Classroom, instructors may use this platform to post resources, discussion questions, or assignments. This platform also offers a space for students to connect with one another about course material between sessions.
We provide closed captioning for all of our courses and can share transcripts upon request. Please reach out to us at experiences@atlasobscura.com if you have any questions, requests, or accessibility needs.