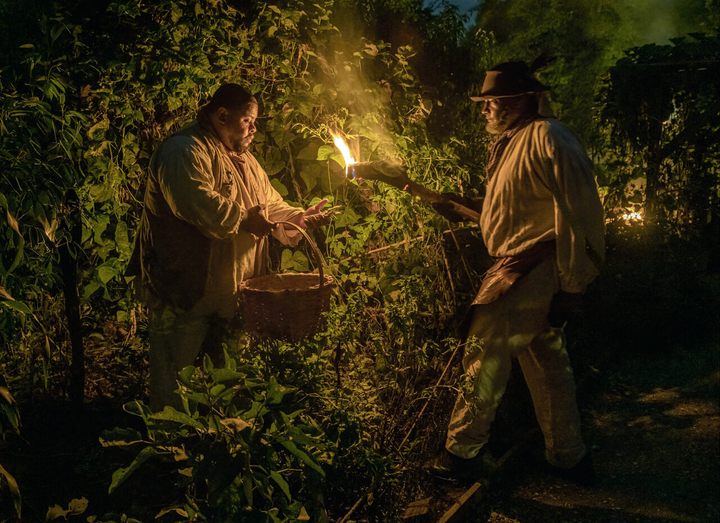 From Reclaimed Foodways to Joyous Murals, 2021's Must-Read Black History Tales
We revisit some of the year's stories of resistance, ingenuity, glamor, joy, and home runs.
Too many stories of historical Black communities in the United States and across Europe remain hidden from view today. This year Atlas Obscura went in search of some of these overlooked tales of resistance, perseverance, ingenuity, inspiration, glamor, joy, and home runs. Here are a few of our favorites. There are countless more such stories to tell and we're going to keep seeking them out!
---
by Omnia Saed
In the Sankofa Heritage Garden at Colonial Williamsburg, caretakers worked the land by moonlight—the only time of day when enslaved people, to whom the plot is an homage, could tend to the fruits and vegetables which fed themselves and their families. Though there is little documentation of what the Black communities of the American South grew in the 1600s and 1700s, culinary historian Michael Twitty and others are undertaking the archeological, historical, and scientific research necessary to approximate the traditions, some of which continue to this day. "'Every time you say 'okra,'" Twitty told author Omnia Saed. "You are using a word that was passed down by somebody who said, 'I cannot forget this word.'"
---
by Benoît Morenne
In the aftermath of a 1942 race riot in Alexandria, Louisiana, the U.S. military reported that 33 Black servicemen had been injured and none had been killed in an altercation with predominantly the white military police force. But eyewitnesses to the event claimed that about 20 or more Black men had died. Now, the Black community and local historians are reckoning with what might have been one of the bloodiest racial conflicts in World War II America.
---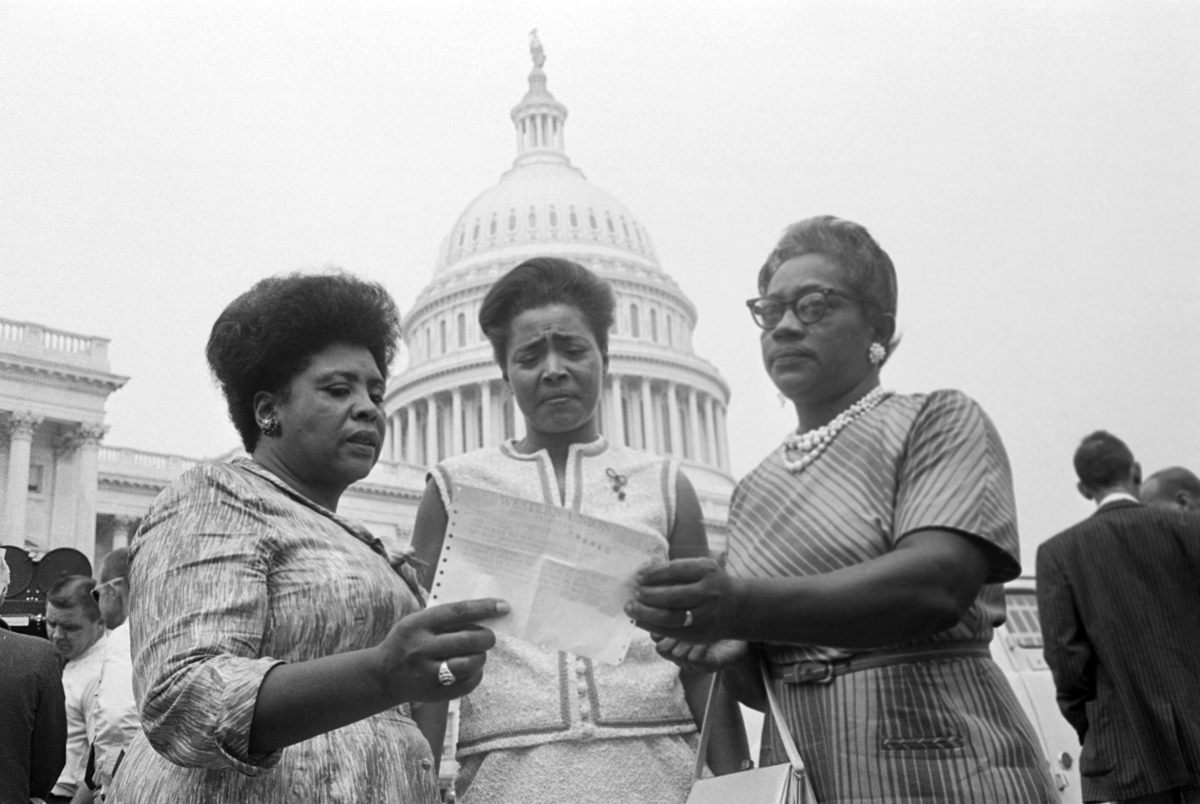 by Mayukh Sen
Part of Gastro Obscura's excellent Juneteenth exploration of food and liberation in Black history, this piece by Mayukh Sen tells the story of Fannie Lou Hamer, a civil rights activist who, in the late 1960s, turned her energies to the cause of food justice. She established the Freedom Farm Cooperative in Sunflower County, Mississippi. As Sen writes of her efforts, "Hamer saw food as a tool to destroy white supremacy and the material injustices that resulted from it."
---
In this episode of the Atlas Obscura podcast, cofounder and host Dylan Thuras talks with writer and travel educator Tracey Friley about the glamorous life of entertainer, French Resistance agent, and civil rights activist Josephine Baker, and the pilgrimages women still make to her chateau in France's Dordogne Valley.
---
by Winnie Lee, Visuals Editor
The necessary secrecy that surrounded the Underground Railroad means that the location of most of the safehouses that served as waypoints on the path from slavery to freedom have been lost to history. But Dawoud Bey's photo collection Night Coming Tenderly, Black is not as concerned with documenting the buildings that served as "stations" for enslaved people as it is with capturing the lonely, vast, utterly dark landscapes one would encounter while fleeing toward the Canadian border.
---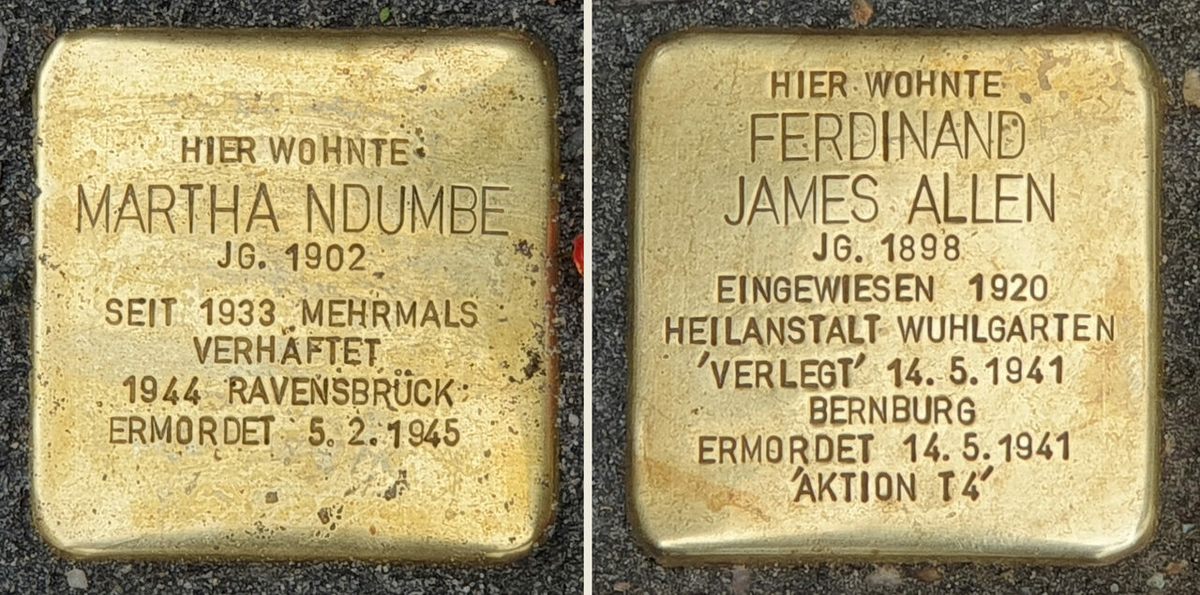 by Jennifer Neal
There are more than 75,000 Stolpersteine laid into footpaths across Europe, each square "stumbling stone" installed at the last-known residence or workplace of someone murdered by the Nazis. In Germany, four of these stones are dedicated to Black victims, two of which were placed in Berlin in 2021 in memory of Martha Ndumbe and Ferdinand James Allen. Author Jennifer Neal goes inside the effort to memorialize the overlooked history of Berlin's Black community.
---
by Jonathan Carey, Senior Associate Editor, Places
In the years between the Civil War and the civil rights era, Black Americans, still denied full participation in American society under the law, created their own spaces in which to thrive. Atlas Obscura's Jonathan Carey takes us on a tour of some of these historical communities—from a California farm town to Chicken Bone Beach in Atlantic City.
---
by Jonathan Goldman
Author Jonathan Goldman conjures up the heyday of a famed Black baseball diamond in northern Manhattan. Dyckman's Oval, home to numerous Negro League teams, was a magnet for families, entrepreneurs, and celebrities until it was torn down in 1938.
---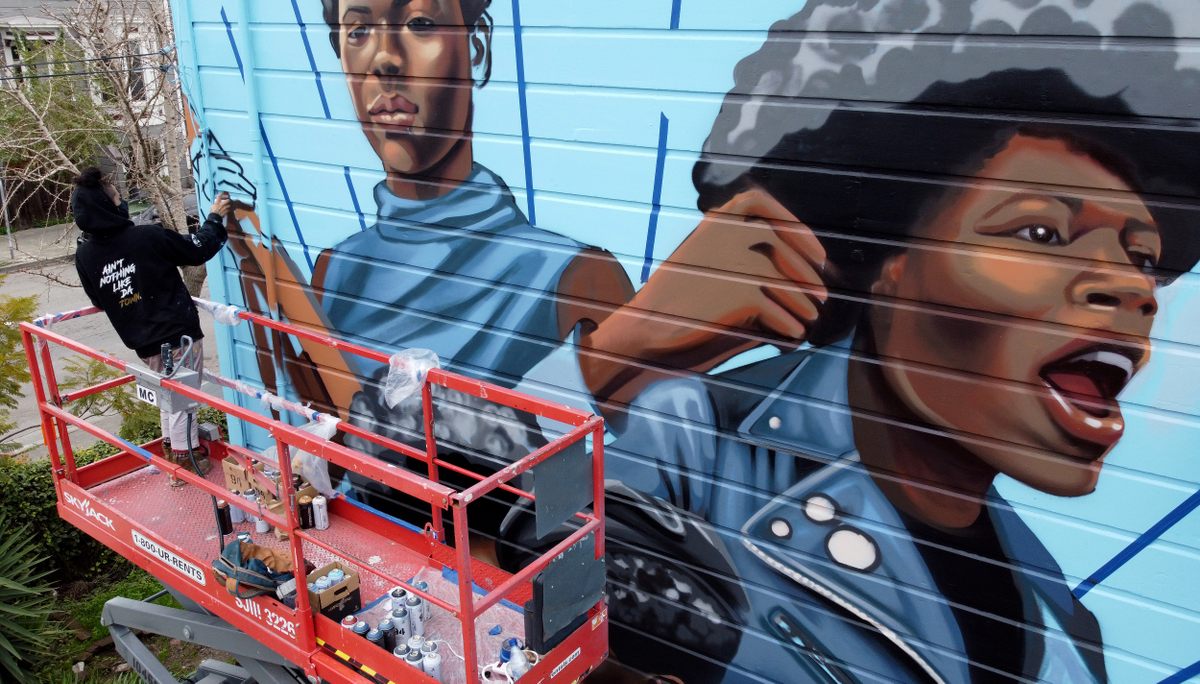 In the days after the Black Lives Matter protests following George Floyd's murder in the summer of 2020, Jilchristina Vest watched murals bloom on the plywood fortifications in her West Oakland neighborhood. They were beautiful images of tragedy, each a tribute to a Black person who had died at the hands of law enforcement. Those memorials inspired Vest to commission a different kind of mural on the side of her home. This artwork was "going to be about Black joy," a 30-foot-tall celebration of the women of the Black Panther Party.
---
By Tunika Onnekikami
Marjorie Harrell knew her sophomore English teacher in 1958 as an old woman—quiet, tired, a bit sick. It was only after the woman died a couple of years later that Harrell learned that her teacher was Zora Neale Hurston, the world-renowned author of Their Eyes Were Watching God, a 1937 novel considered a classic of both the Harlem Renaissance and the American South. Now Harrell and fellow residents in Fort Pierce, Florida, have established the Zora Neale Hurston Dust Tracks Heritage Trail, a tour of the author's vibrant life in the then-segregated city.