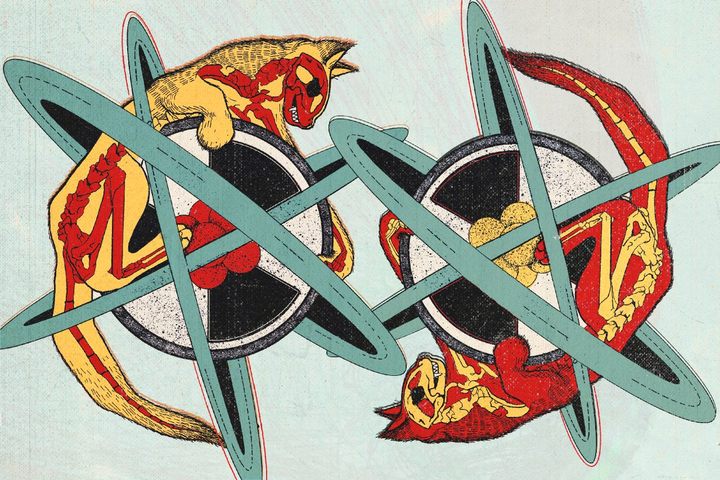 Our Favorite Illustrations of the Mysteries, Histories, and Heroines of 2022
Bringing a visual spark to some of our most unusual stories of the year.
We tell a lot of unusual stories at Atlas Obscura, and some of them present a unique challenge: How do you make a story about blood jam, radioactive cats, or a lanky, bird-like mountain monster come alive visually? Well, we called upon the imaginative skills of artists around the world to bring these subjects to life. They bring a wide variety of styles to our work, but never fail to deliver on something arresting and evocative. Here are some of our favorite illustrated stories of the year.
by Kate Golembiewski
These unearthly glowing cats (above), drawn by Anna Sorokina, somehow manage to be both creepy and playful, just like our story speculating how future generations might be warned of radioactive sites.
​​by Tom Ward
For this story about daring circus performer Miss La La, illustrator Michelle D'Urbano made a colorful illustration that sparkles and dances with movement. D'Urbano also animated other movers and shakers for our series on unconventional women in history, each one dynamic and full of color, as part of our coverage of Women's History Month.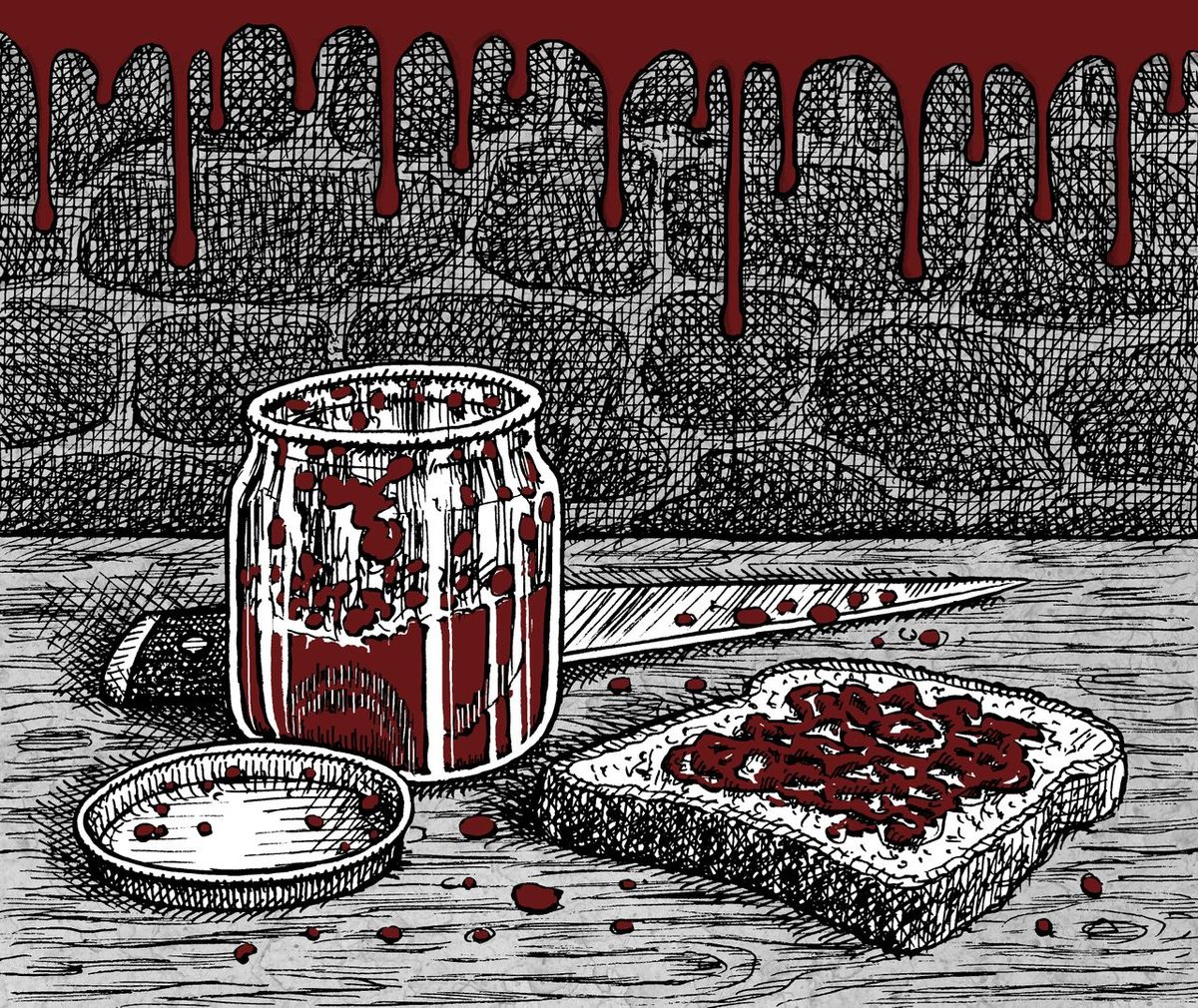 by Mark Hay
Illustrator Landis Blair's quiet still-lifes, with their intricate linework and cross-hatching, neatly and unnervingly invited readers into the simultaneously dark and illuminating history of the practice of eating and drinking human blood.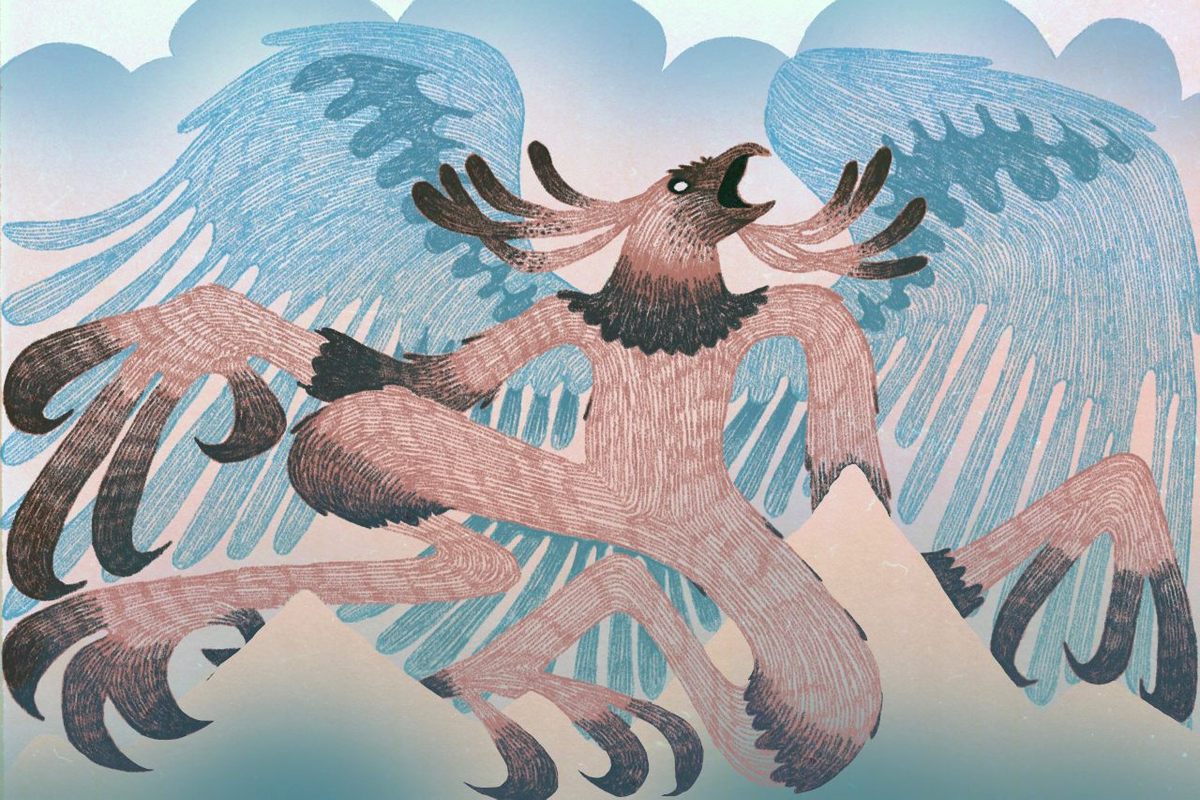 by Sam Schipani
For this article about the fantastical mythical protector of Penobscot lore, illustrator Harshad Marathe didn't have anything precise to use as a visual reference, only a description from legend: "hideous and birdlike, with spindly legs, long arms, a sharp beak, and a violent temperament that demands respect for it and the mountain it resides on." His use of delicate color and linework in no way diminish the fierceness of the spirit.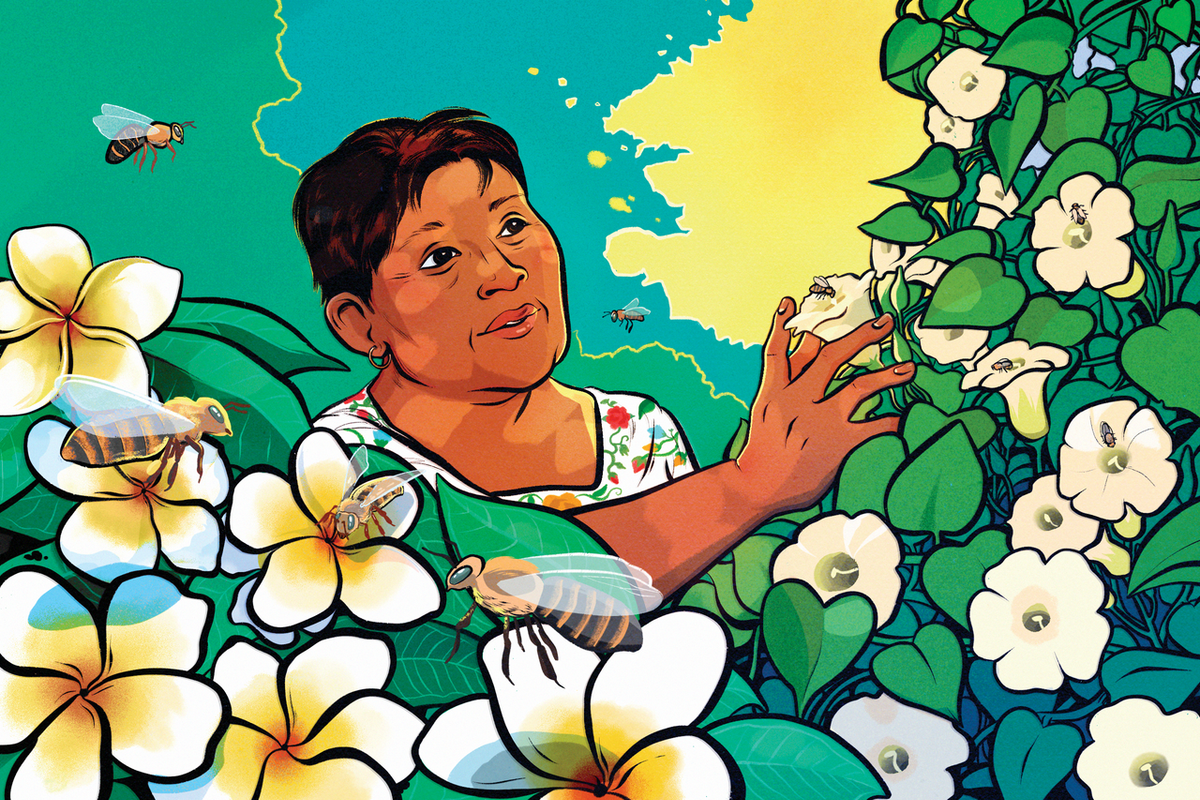 by Gemma Tarlach, Senior Editor/Writer
Illustrator Natasha Donovan's energetic colors help radiate the strength of our story's heroine, Leydy Pech, a traditional Maya beekeeper who fought to protect a sacred honeybee in the Yucatán. Donovan illustrated our entire series on remarkable women in conservation, part of our month-long celebration of Women's History Month.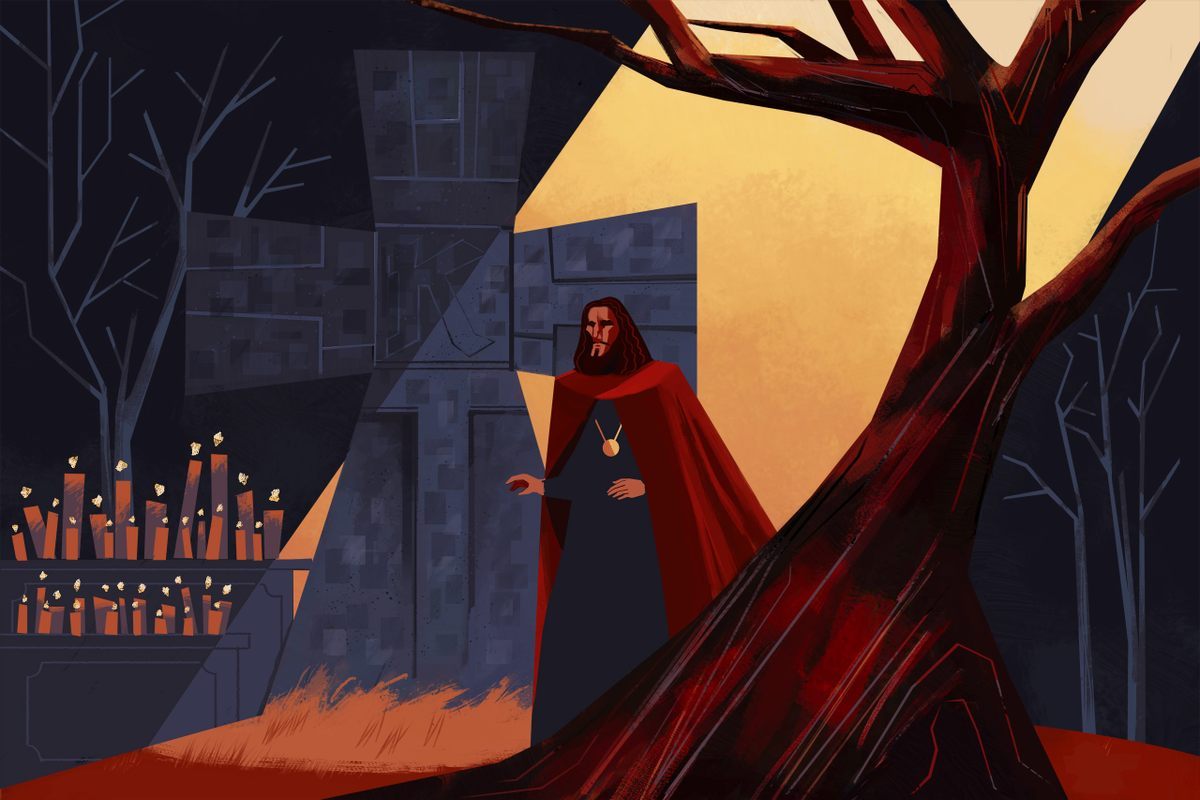 by Greg Christensen
The dramatic illustrations of Rodolfo Reyes, with their striking lighting, geometry, and compositions, play up the spooky, bizarre truth of the mystery of Kay's Cross in Utah.