27 Inspiring Bridges That Are Worth Going Out of Your Way to Cross
Atlas Obscura readers connected us with their favorite spans on the planet.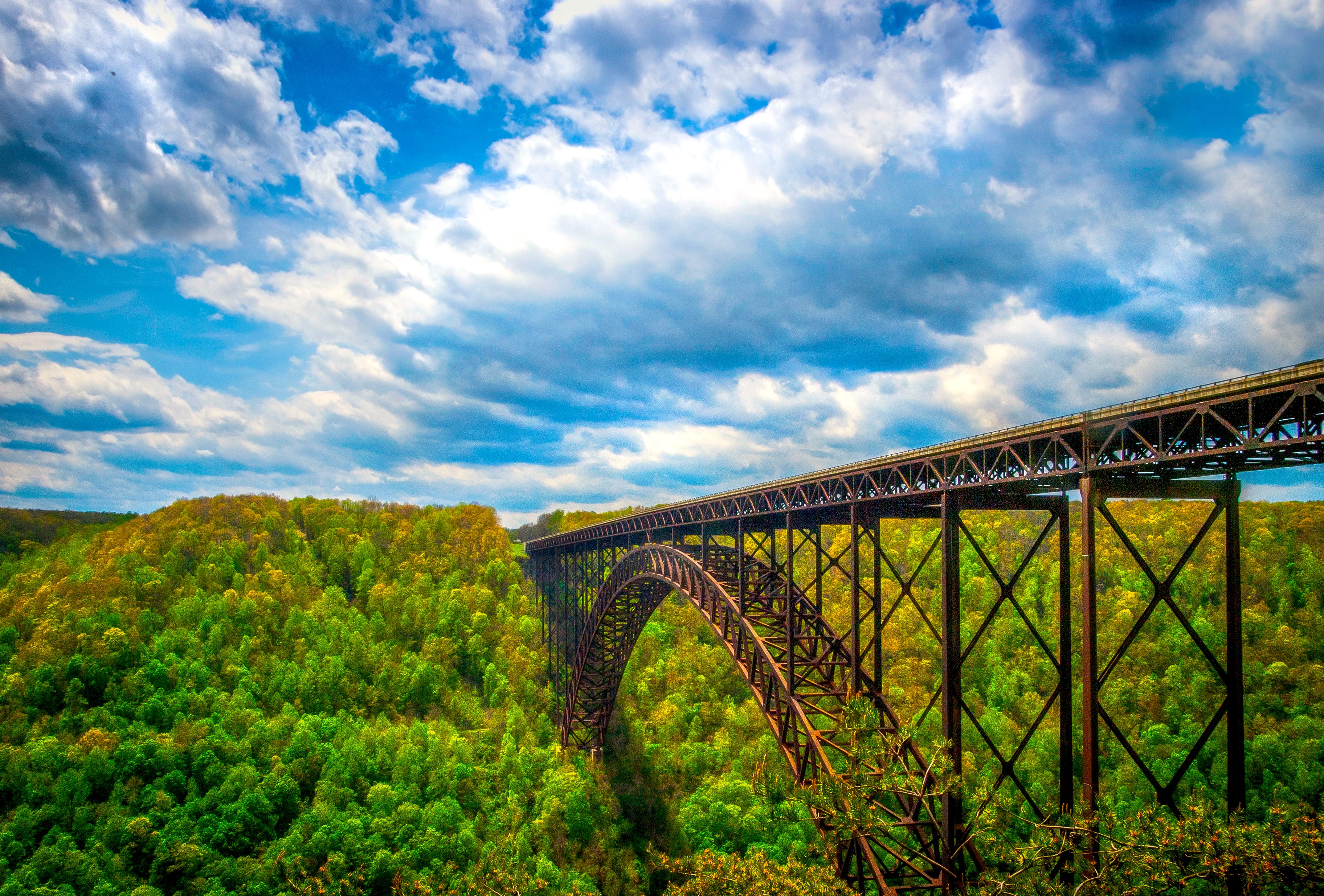 Let's be thankful that the world (and life, amirite?) is full of valleys, chasms, rivers, and streams that need to be crossed, because otherwise we wouldn't have so many incredible bridges. From towering railway spans to crumbling historic foot crossings, bridges manage to be both awe-inspiring monuments to human ingenuity and essential geographic connections. We recently asked Atlas Obscura readers over in our Community forums to tell us about the most incredible and memorable bridges they've ever encountered, and the response was staggering.
Take a look at some of our favorite submissions below, and if you have a beloved bridge of your own that you'd like to recommend, head over to the forums and keep the conversation going. Bridges make it easier to get from here to there, and they also make it hard not to stop and stare.
---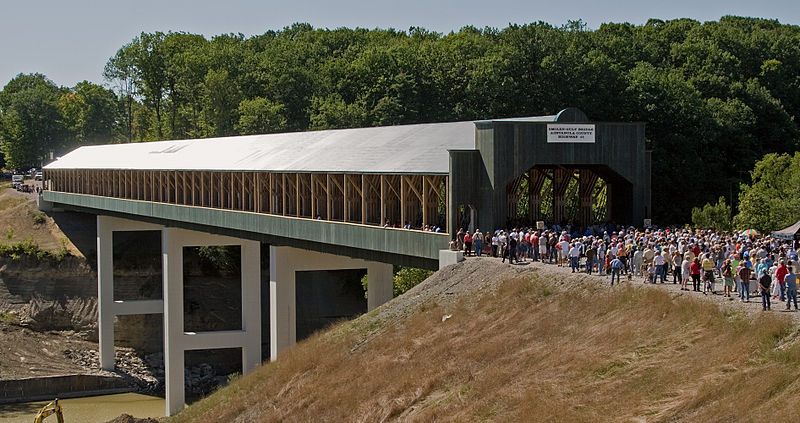 Smolen-Gulf Bridge
Ashtabula, Ohio
"If you're after bridges, you need to check out Ohio. There's the Zanesville Y-bridge, the Ashtabula, Ohio bridge, which is the longest covered bridge in the U.S., and the Germantown covered bridge, possibly the only one of its type still standing in the world." — sontaron
---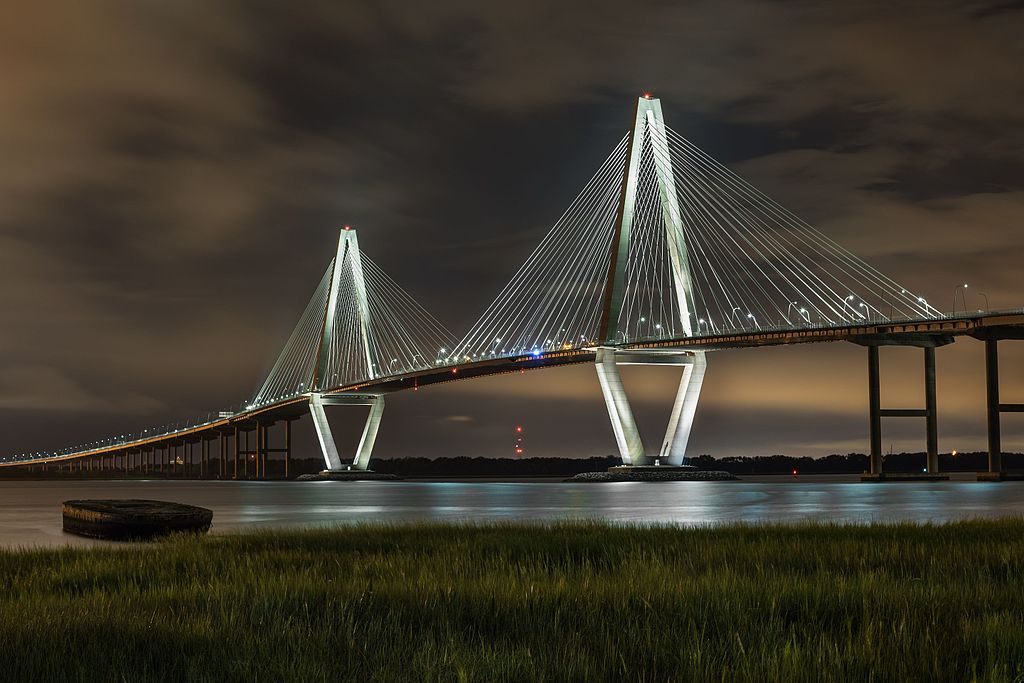 Arthur J. Ravenel Bridge
South Carolina
"I'm going to pass on the more popular targets and go with a semi-local one for me. The Arthur J. Ravenel Bridge opened in 2005 in Charleston, South Carolina, and is the third longest cable-stayed bridge in the Western Hemisphere. It replaced two old bridges that were well past their respective expiration dates. In addition to its eight lanes of traffic, it also has pedestrian and bike lanes. She's also quite photogenic. We're all very proud of her here in South Carolina." — Bacon_McBeardy
---
Sydney Harbor Bridge
Sydney, Australia
"I did the BridgeClimb eight years ago. Remember it like yesterday! They don't let you bring anything loose with you up there, in case you drop it on the road below. But they do take a group picture standing at the very top. I still have the ball cap that you get with a lanyard at the back that attaches to your special jumpsuit. But I do have a few pictures from the bridge pylon which you can also go up to get a great view. You can see the groups climbing up and all the ladders and catwalks from pretty close." — Fly_Ted
---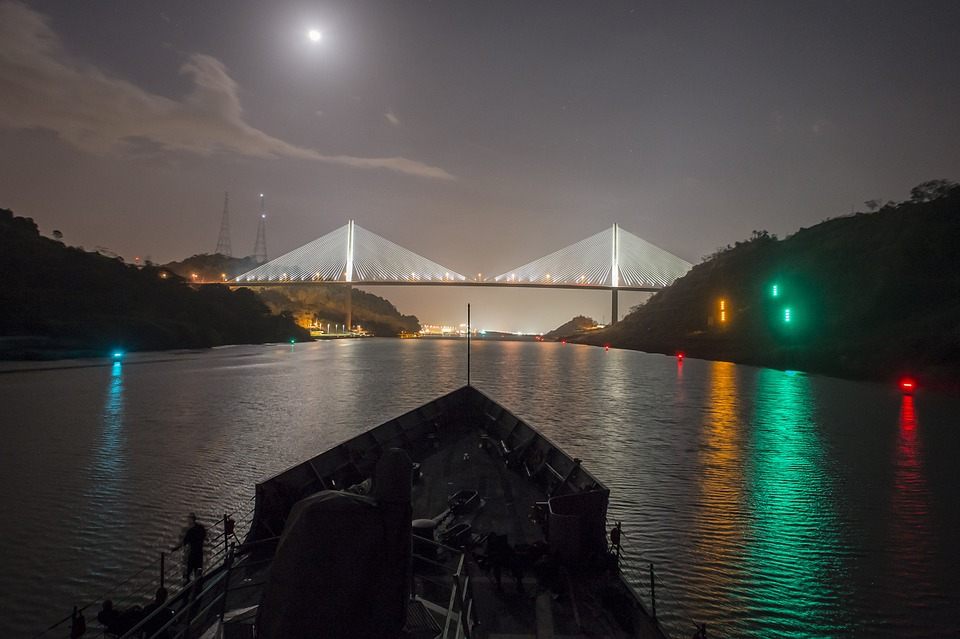 Centennial Bridge
Panama
"Here's Panama's Centennial Bridge crossing the Panama Canal. Opened in 2004, it is one of only two permanent spans across the canal, the other being the Bridge of the Americas, which opened in 1962. The Centennial is a cable-stayed bridge with 128 cables stretching over a span of 430 meters (1,400 feet)." — NJK
---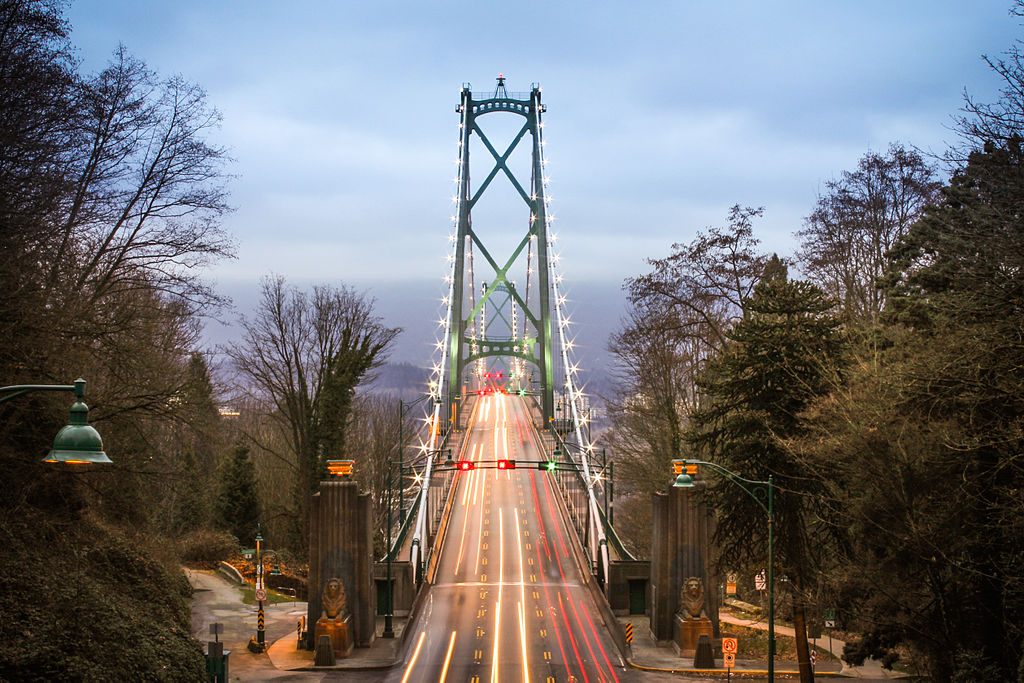 Lions Gate Bridge
Vancouver, British Columbia
"Well, you've hit on my unabridged passion. I could nerd out on bridges for hours (and often do…). I even have a reputation in my family: my brother once biked the West Coast to California and on the way he sent me a postcard of the bridge in Newport, Oregon, having written on it, 'for my bridge-lovin' bro.' I've always had an interest in engineering and big civil projects. It's fun to learn about these structures and figure out how they were built. Bridges in particular are usually so iconic and impressive, not to mention crucial. I'll always go out of my way to check out a cool bridge. [I like the] Lions Gate Bridge in Vancouver. It's one of those bridges that ends up seeming a lot smaller and kind of dinky once you're there in person. But fortunately that doesn't take away from the beauty." — Fly_Ted
---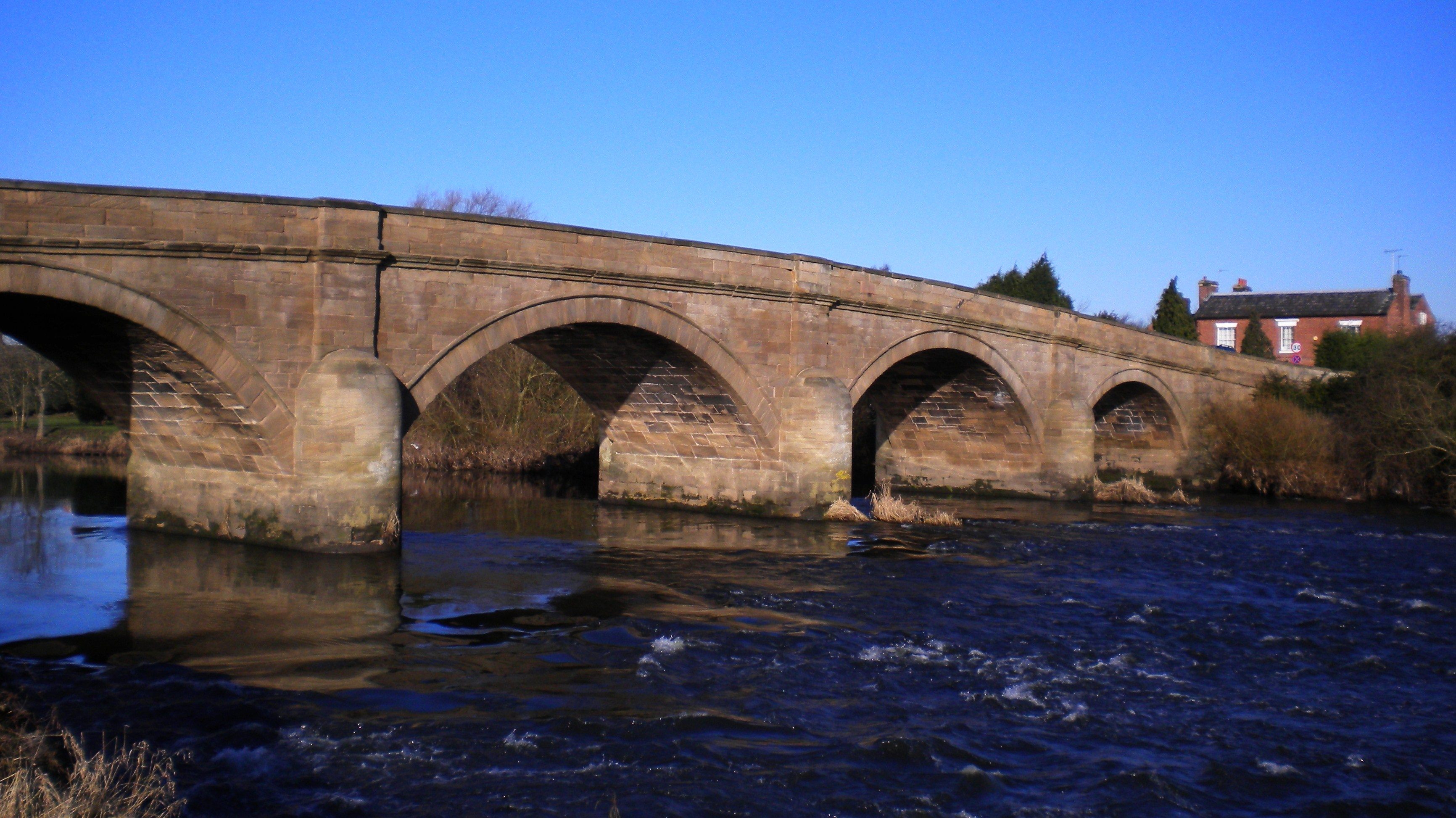 Derbyshire, England
"Swarkestone Bridge in Derbyshire, England is nearly a mile long, made of crumbly sandstone and is 700 years old. It's an impressive sight, winding its way across a marshy flood plain on the River Trent, and still carrying two lanes of heavy traffic!" — Capemarsh
---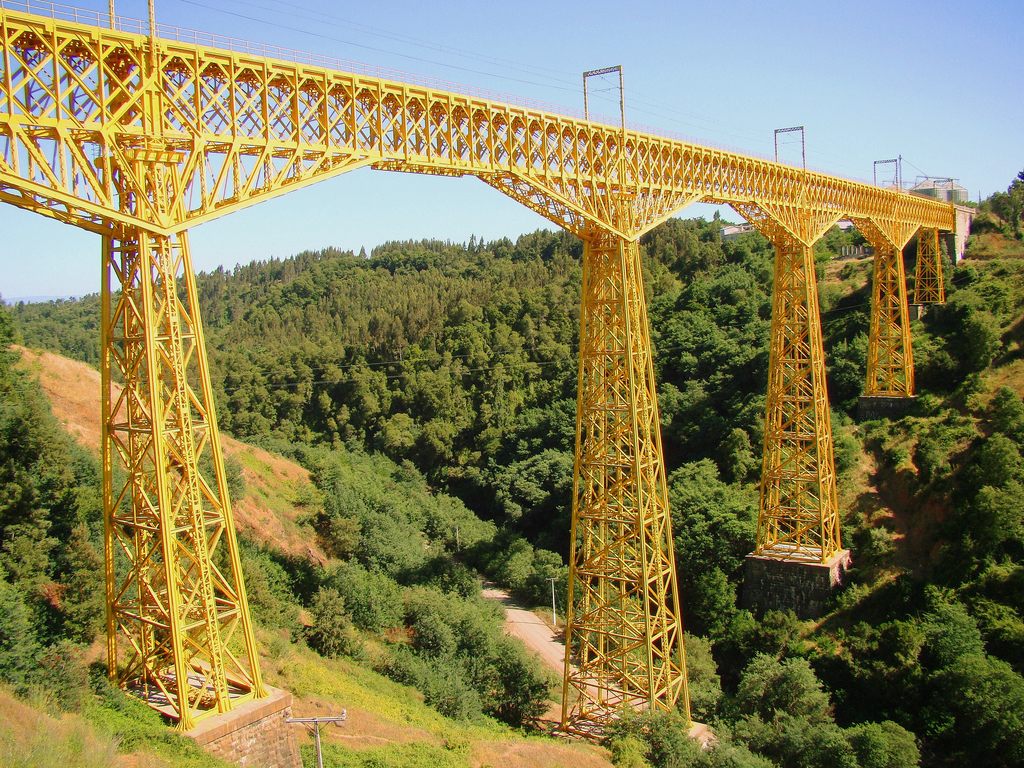 Chile
"I also love the Malleco Viaduct Railway in Chile's Araucania Region, it looks like a giant, bright yellow Meccano set, and was once the world's highest railway bridge. The fact that it has withstood some of the world's largest earthquakes in its 125-year history is pretty impressive!" — Capemarsh
---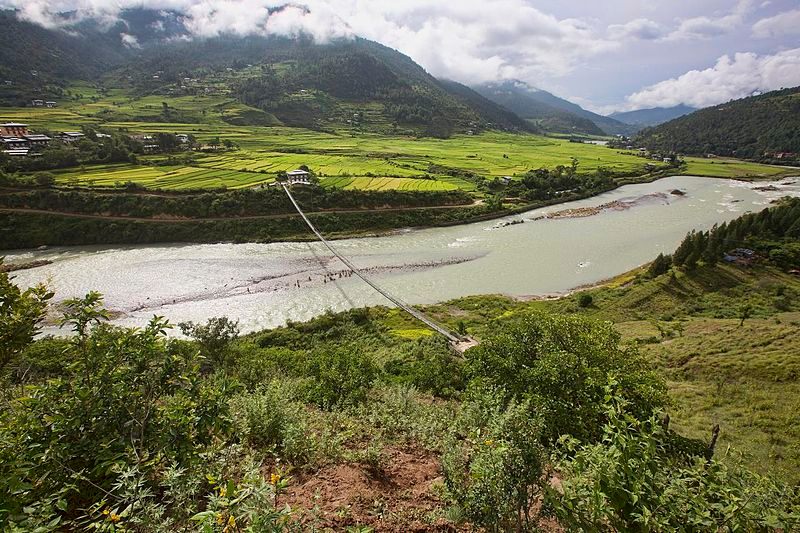 Punakha, Bhutan
"[This] suspension bridge in Punakha, Bhutan." — Max_Cortesi
---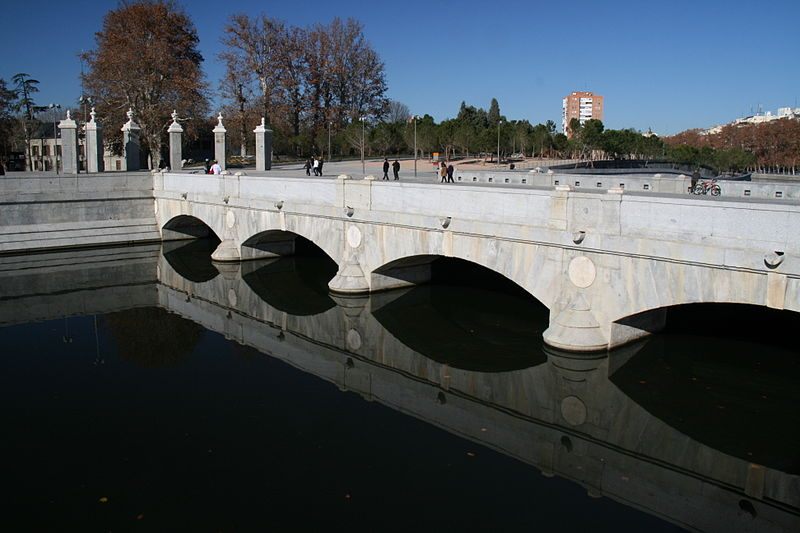 Puente del Rey
Madrid, Spain
"At the opposite end of the spectrum, here's Puente del Rey (the King's Bridge), built between 1617 and 1634 to replace a previous wooden structure, in the historical site of Old Panama." — La_Belle_Gigi
---
Fayetteville, West Virginia
"I have been awed by the New River Gorge Bridge near Fayetteville, West Virginia. It replaced a long, switchbacked descent down one side of the gorge, a short, low bridge crossing, then a switchbacked ascent up the other side. It replaced what probably took 15-20 minutes with a few seconds crossing at highway speeds." — pnorloff
---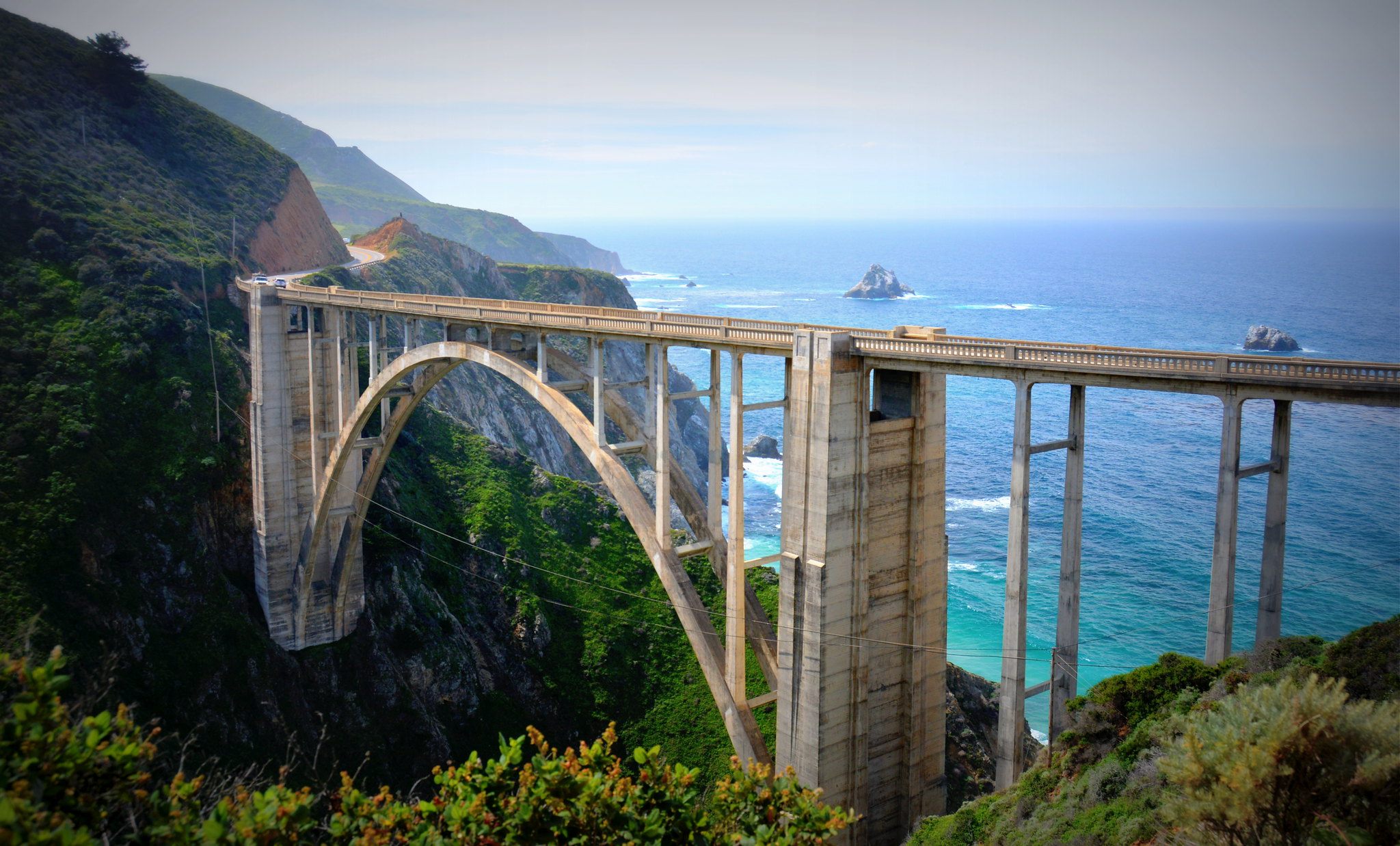 Bixby Creek Bridge
Big Sur, California
"The Bixby Creek Bridge in Big Sur, California, is the closest notable bridge to me at about 15 miles (24km) south of where I live. I gained a new appreciation for it a few months ago when, by pure chance, I met a man whose grandfather was the construction superintendent on the bridge when it was built in 1932." — Martin
---
Louisiana
"How could I have forgotten my own city's Lake Pontchartrain Causeway? It is the longest bridge over water in the world. There's a point in the middle when you can't see land on either side that always make me feel a little weird." — kermitforg
---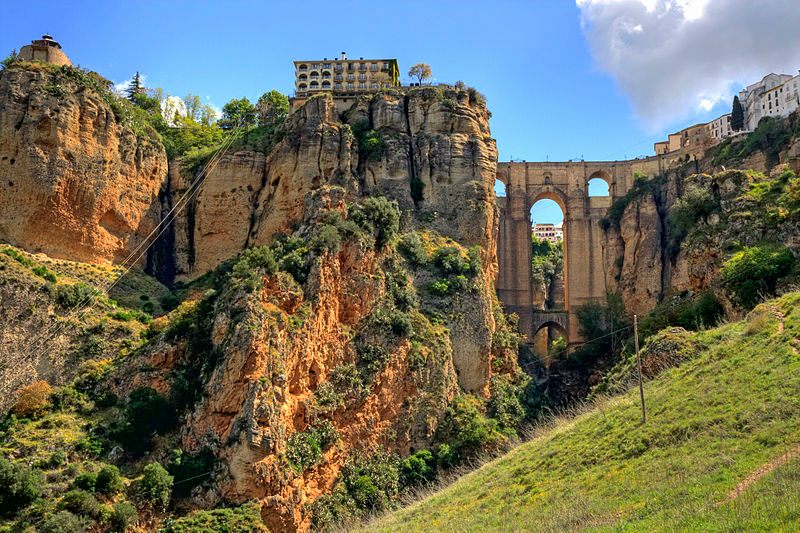 Ronda, Spain
"Undisputed king of all bridges (or queen?) is in my mind the Puente Nuevo in Ronda, Spain. Aside from its striking scale, the height of the striking white walls of the buildings in the city compared to the countryside full of olive trees and sunflower fields is breathtaking. Bonus waterfall." — aliceweintraut
---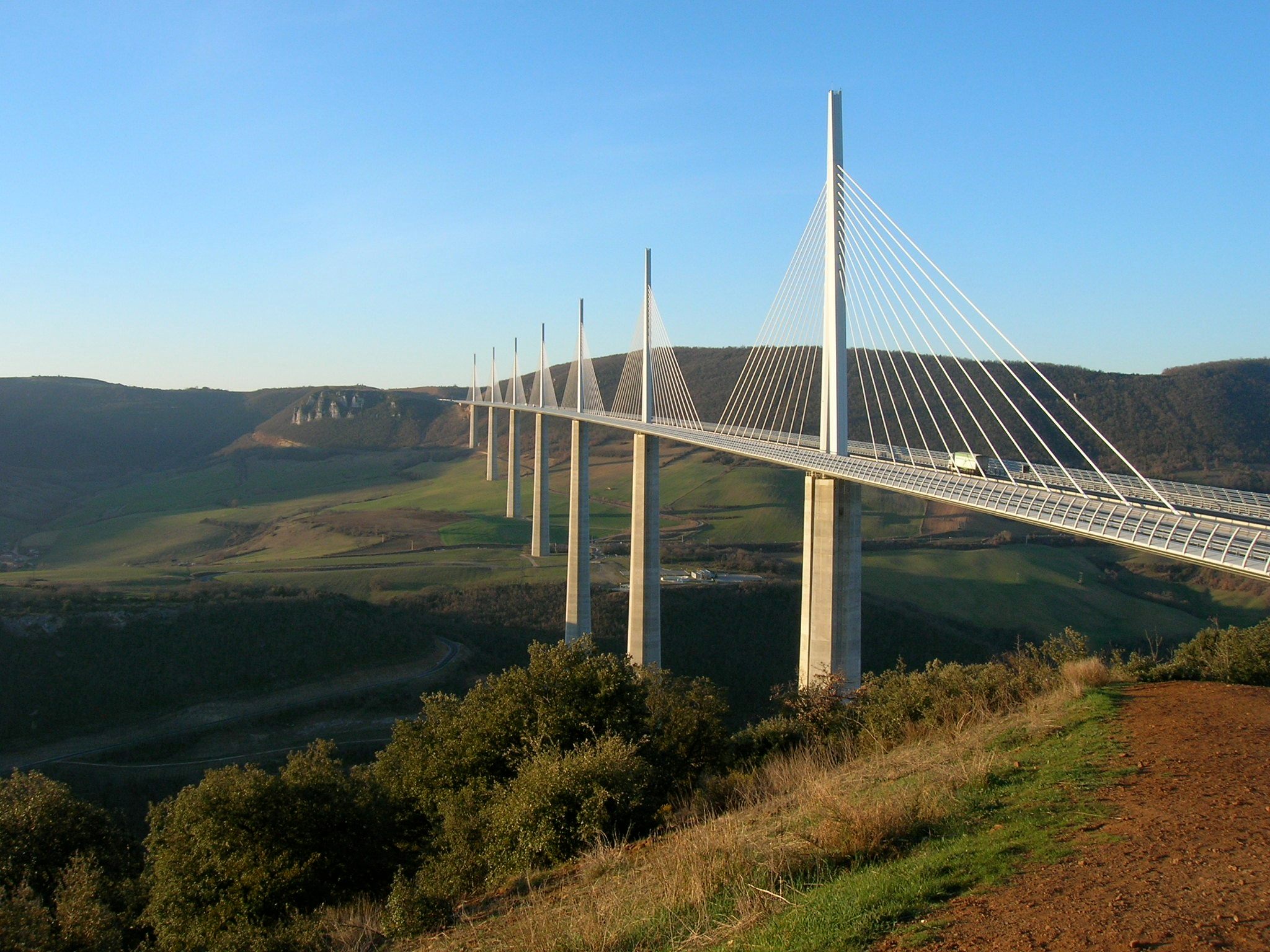 Creissels, France
"How about the most beautiful bridge in the world? Viaduc de Millau!" — nancysid1225
---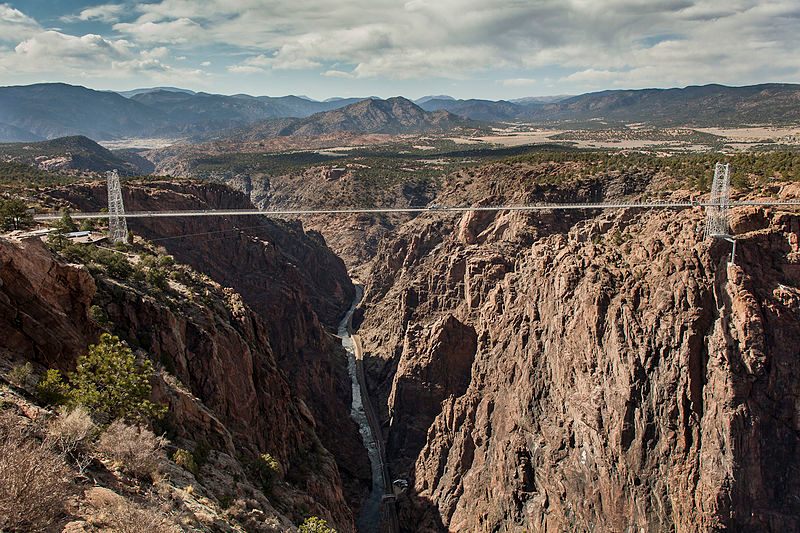 Cañon City, Colorado
"I haven't been here since I was a kid, but it's one amazing bridge with one amazing view." — jennifer303030
---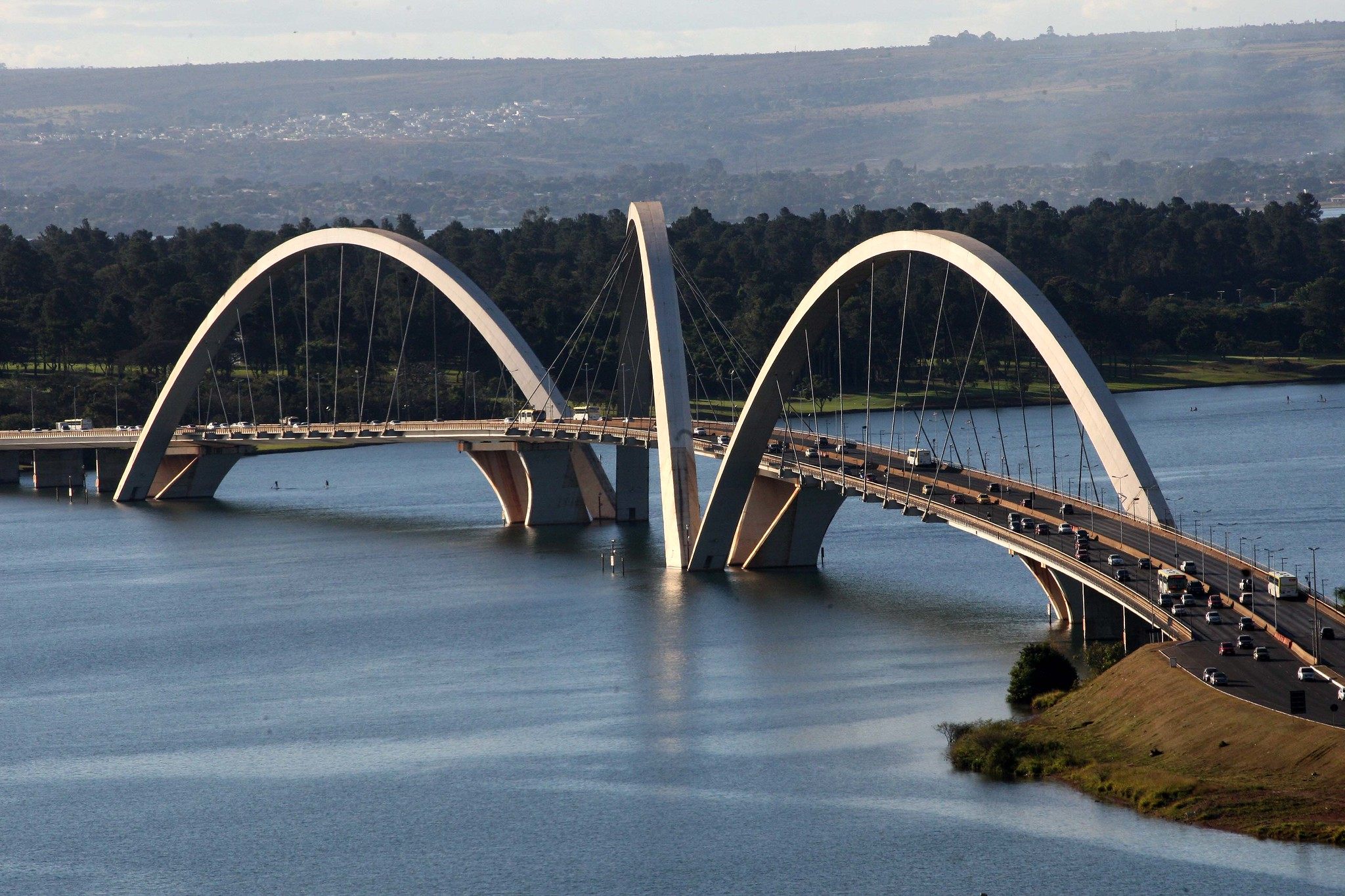 Juscelino Kubitschek Bridge
Brasília, Brazil
"Check out the Juscelino Kubitschek Bridge in Brasília/Brazil. — esthergf
---
Biscay, Spain
"Probably my favorite bridge ever is the Puente de Vizcaya/Puente Colgante/Bizkaiko Zubia that spans the Ibaizabal River/Nervión Estuary in the Basque Country of Spain. It's actually the oldest transporter bridge in the world, and one of the few that's still functioning and transporting passengers to the other side of the river. It opened in 1893, designed by Alberto Palacio, along with Ferdinand Amodin, both of whom studied under Gustave Eiffel, in order to connect the baths that were on both sides of the river so that the bourgeois who lived in the Getxo side of the river could also visit the baths on the working-class side. It was built with the transporter cables in the style it is so that ships and boats could pass through, as Bilbao was a capital of the European shipbuilding and iron working industry up until the 1970s or so. It's really an incredible monument, and it fascinates me every single time I go back to visit." — spanishevenstar
---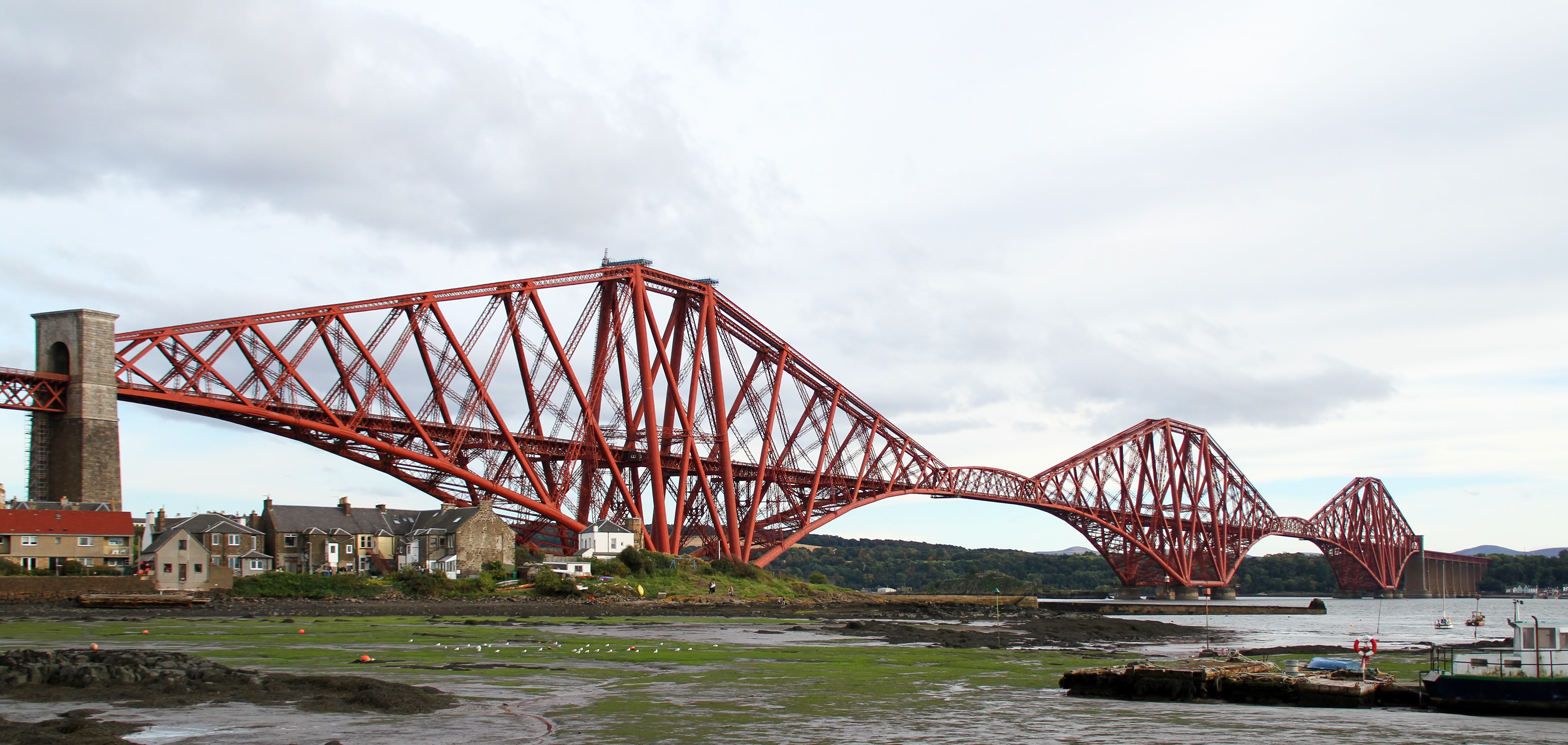 Forth Bridge
Edinburgh, Scotland
"I'm surprised nobody has mentioned the Forth Rail Bridge crossing the Firth of Forth just outside Edinburgh in Scotland. One of the most iconic bridges in the world, so I'll let the pictures do the talking…" — andrewcraven
---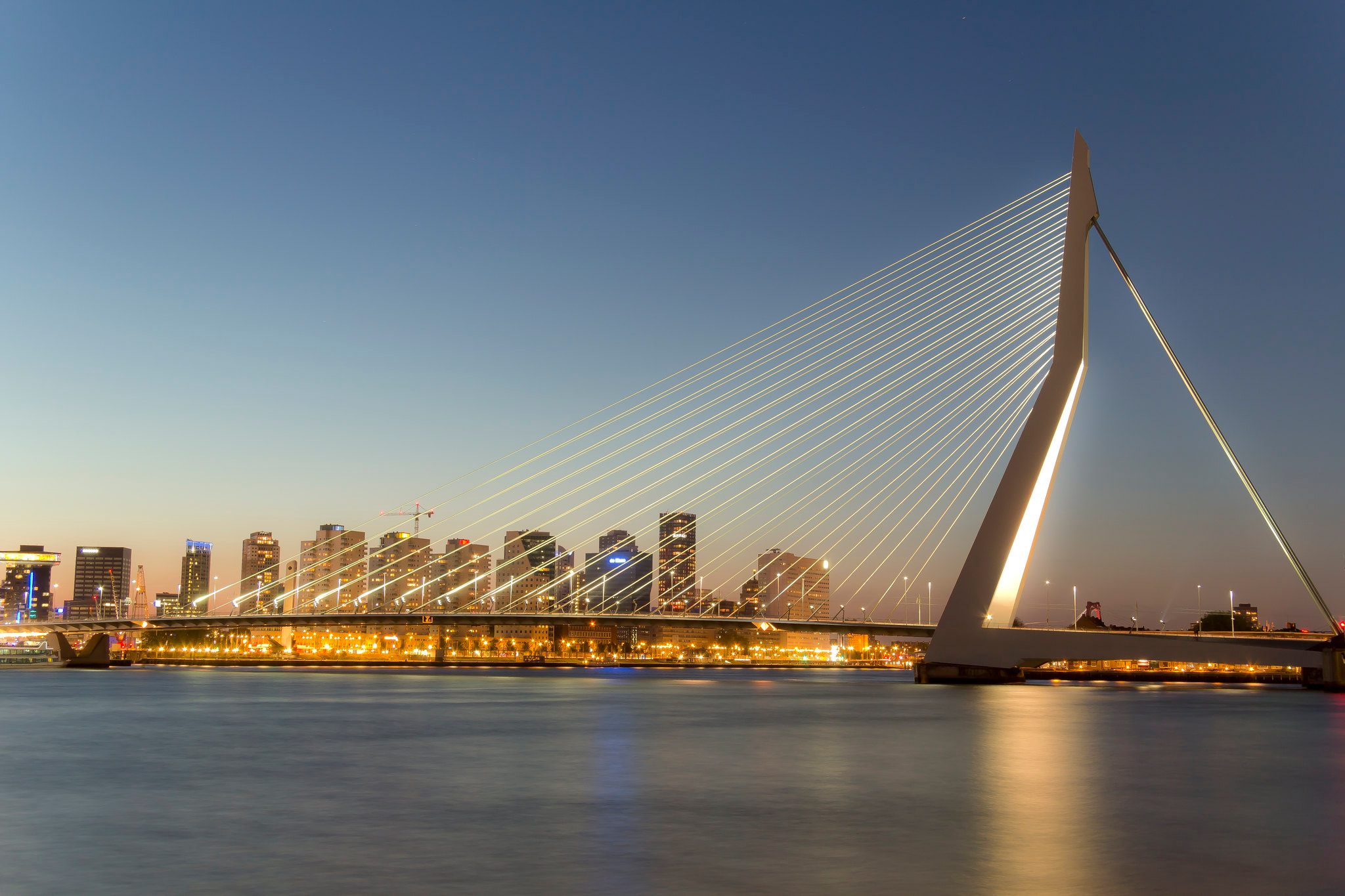 Erasmus Bridge
Rotterdam, The Netherlands
"I didn't see anything about the Erasmus Bridge in Rotterdam. It is an impressive structure across the New Meuse and designed by Ben van Berkel." — feathrd1
---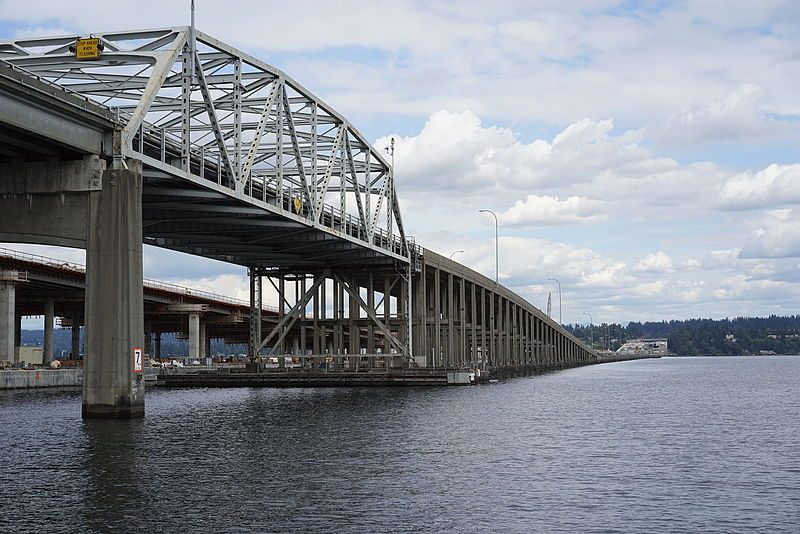 Seattle, Washington
"In Washington state , we have three floating bridges; the Governor Albert D. Rossellini Bridge (also called the Evergreen Point Bridge) is the longest in the world. It and another one go across Lake Washington from Seattle to Bellevue and other former bedroom communities. The third spans the Hood Canal northwest of Seattle, bridging the Kitsap and Olympic Peninsula. On the other end of the successful bridge spectrum is the Tacoma Narrows Bridge just south of Seattle. It's now a beautiful double span, but many of you know it as 'Galloping Gertie' from the footage of it collapsing in 1940. I cross it twice a day from Gig Harbor to Tacoma, and the galloping part is never far from my thoughts." — SMRichmond
---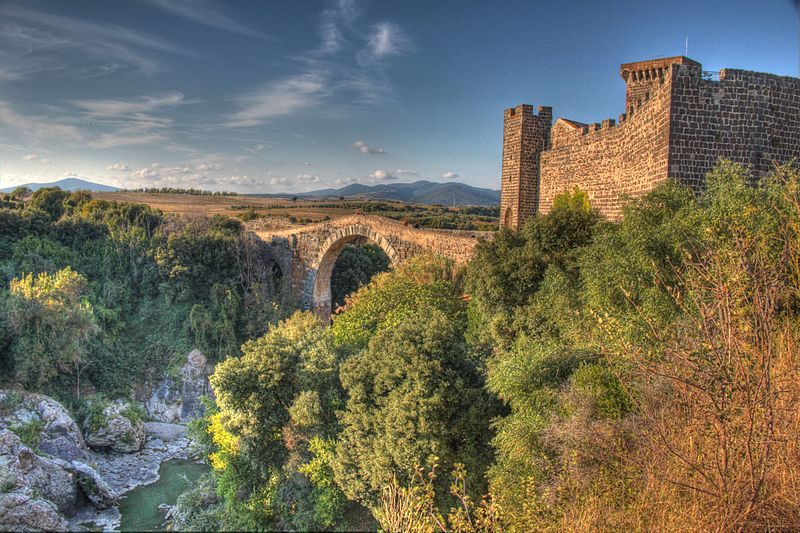 Vulci Bridge
Montalto di Castro, Italy
"Northwest of Rome, but still in Lazio is the stunning medieval bridge at Vulci, with Etruscan stonework at the base of the supports. A small castle overlooks the bridge and houses an Etruscan museum, since Vulci was originally the site of the ancient Etruscan city of Velzna." — Velthur
---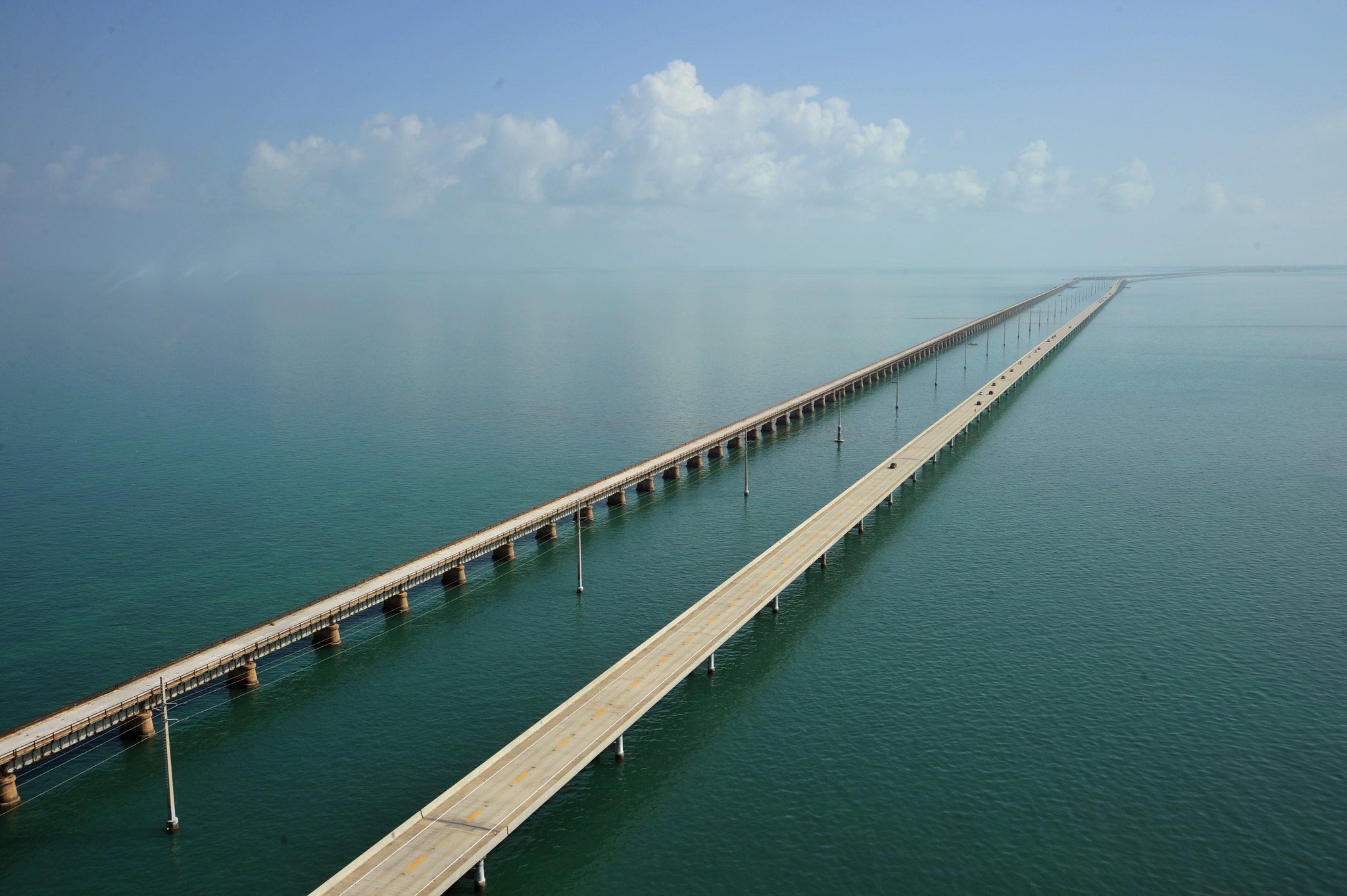 Seven Mile Bridge
Florida
"Seven Mile Bridge, from Miami to Key West. Not famous for soaring heights or impressive trestles, Seven Mile Bridge is just that… just miles and miles of tropical paradise." — kfidei
---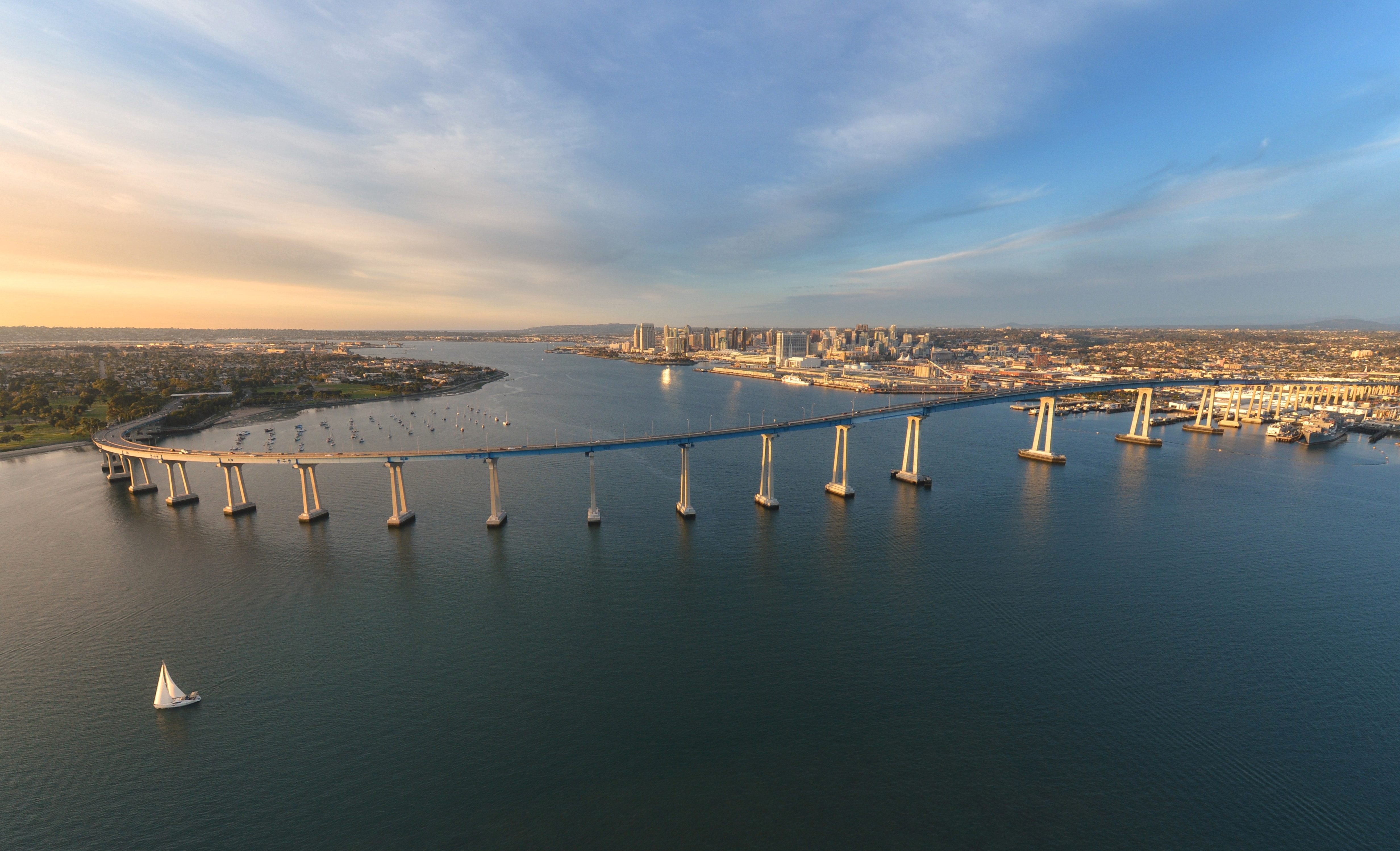 San Diego–Coronado Bridge
California
"I love driving over the Coronado Bridge from San Diego to Coronado (not as good driving in the other direction). It is also beautiful to see from the left seats of an airplane when landing at nearby Lindbergh Field airport." — kld123
---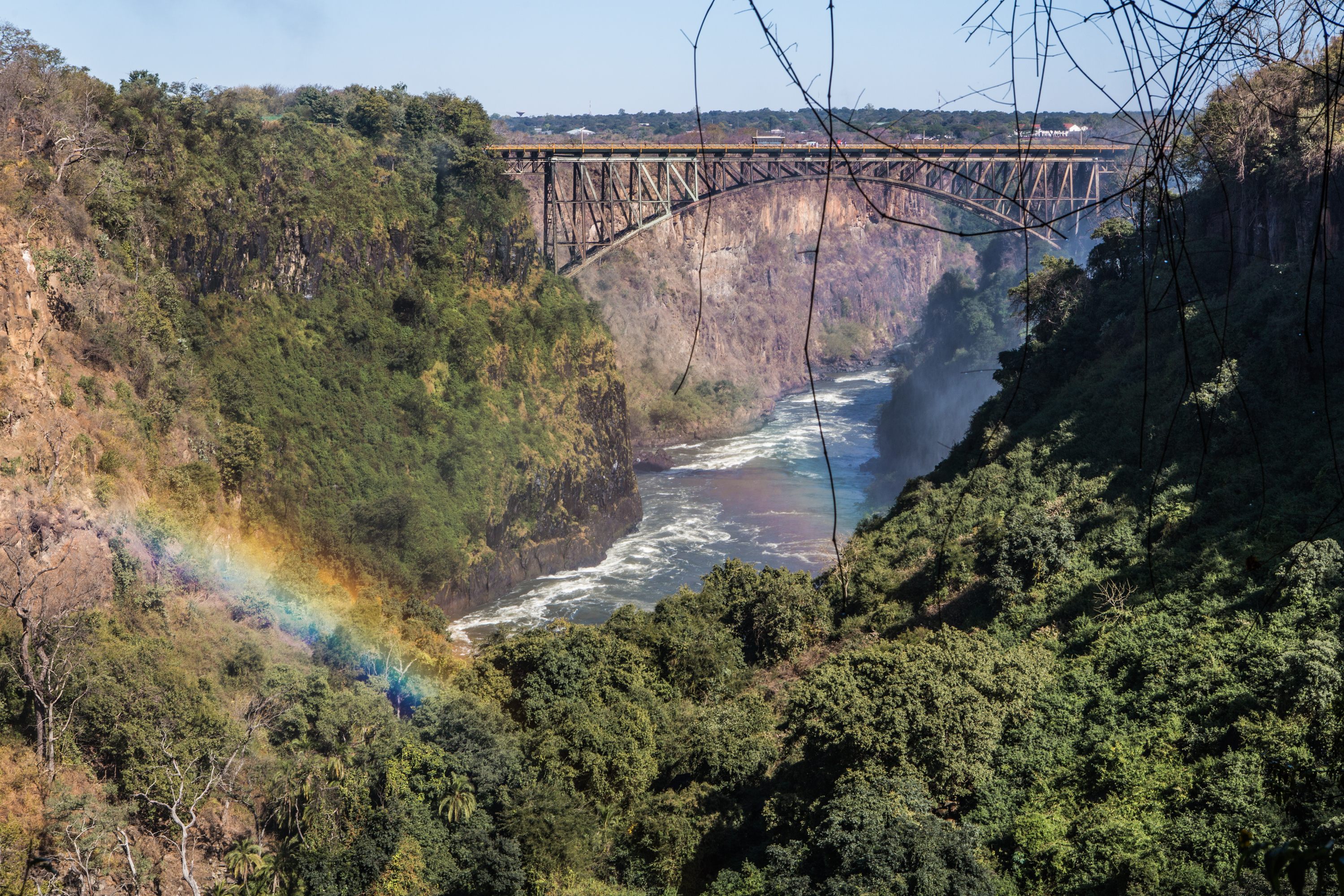 Victoria Falls Bridge
Zambia
"My favourite, and you can call me biased if you like, is still the Victoria Falls Bridge straddling between Zimbabwe and Zambia. An engineering marvel, especially in 1905 when it was completed. Large pieces were built in the U.K. and brought in to be assembled from both sides of a 100 meter gorge (with the Zambezi River roaring below— known for class 5 rapids). The story of its construction and the little town is fascinating. Oh, and the view from the bridge is of the deep gorge below on the one side, and then part of the Victoria Falls on the other side. Not bad. And if you feel like a little adrenaline rush, you can bungee jump from the middle of the bridge." — fanichido
---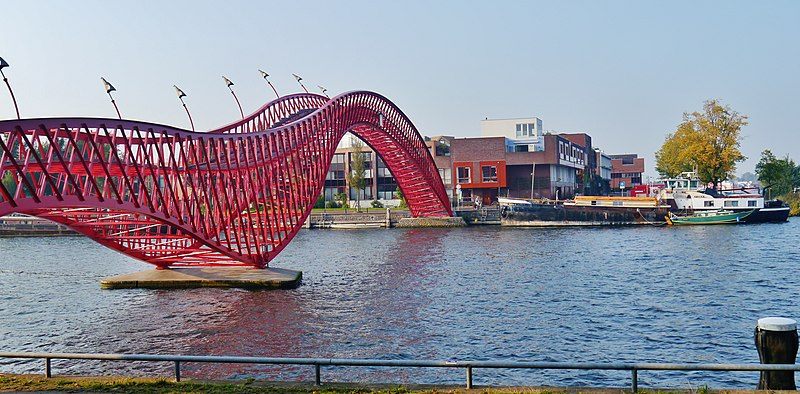 Python Bridge
Amsterdam, The Netherlands
"The Python Bridge in Amsterdam is my favorite for the moment, but there are many awesome bridges around, judging from the photos I've seen of others. I managed to cross this bridge! As I have vertigo, that is a major accomplishment, even if I do say so myself…" — bee9
---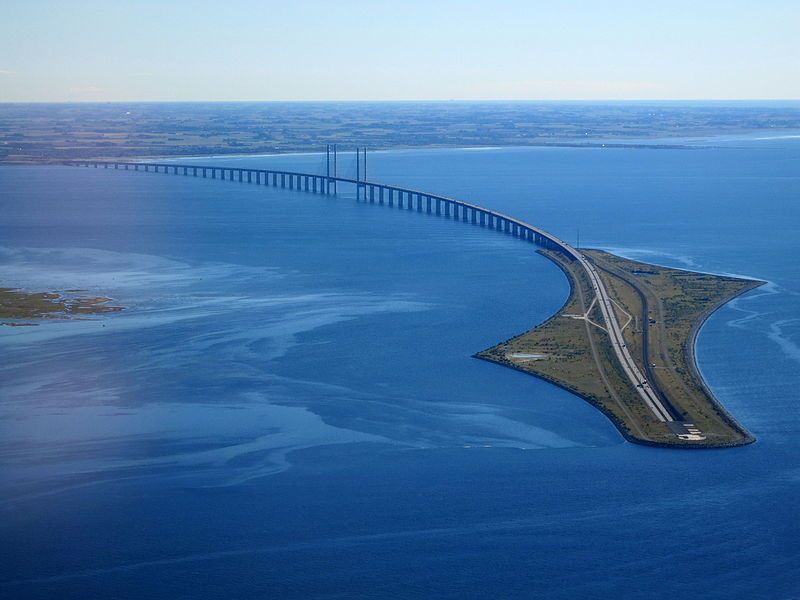 Sweden
"The most amazing bridge I've been on is half bridge, half tunnel, between Denmark and Sweden. An exhilarating experience, to be sure." — bertshetler
---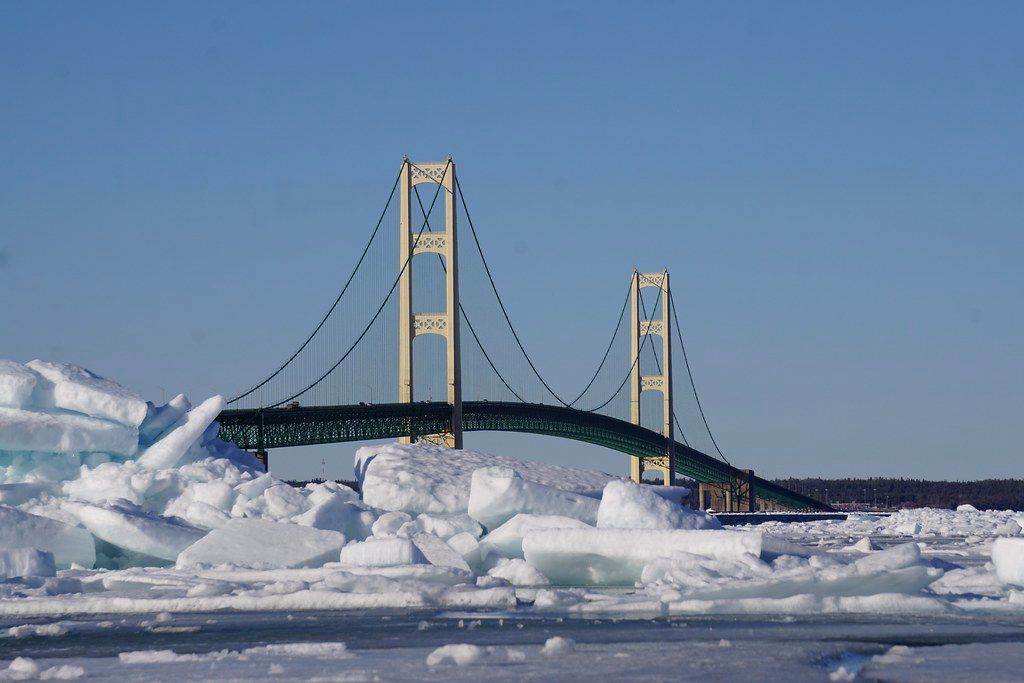 Michigan
"The marvelous Mighty Mac… The longest, and most beautiful suspension bridge in this hemisphere." — gericar
Responses have been edited for length and clarity.