The 'Pie Engineer' Who Designed a Dessert For the Jazz Age
With a new filling and a new crust, an American innovator changed pie forever.
California is the "Land of Opportunity." That term was never meant to apply to pie-making, per se, but no one ever told Monroe Strause.
The future Pie King started from humble origins. Monroe Boston Strause was born to salt-of-the-earth parents who left the Midwest for sunny California, raising him and his siblings among the towering palm trees and sky-high hopes of early 20th-century Los Angeles.
As a teenager, he joined his uncle's wholesale pie business in 1919, where he was soon confronted with a crisis: rising competition from cakes, which were becoming increasingly accessible for home cooks since standardized ovens made baking easier. His industry was in trouble. And thus, the young, curious, and ambitious Strause entered the Roaring '20s with a burning conviction to innovate the humble pie.
Strause considered pie to be the "Great American Dessert," and deemed it superior to just about every other food. A natural perfectionist, his driving motivation was to create better versions of the dish. But unlike housewives and grandmothers, the patron saints of pie, Strause approached pie-making in a way that reflected the growing emphasis on scientific thought that took root in the 1920s. He treated new pies as individual inventions, and methods of preparation as equations to solve. He even referred to his recipes as "formulas."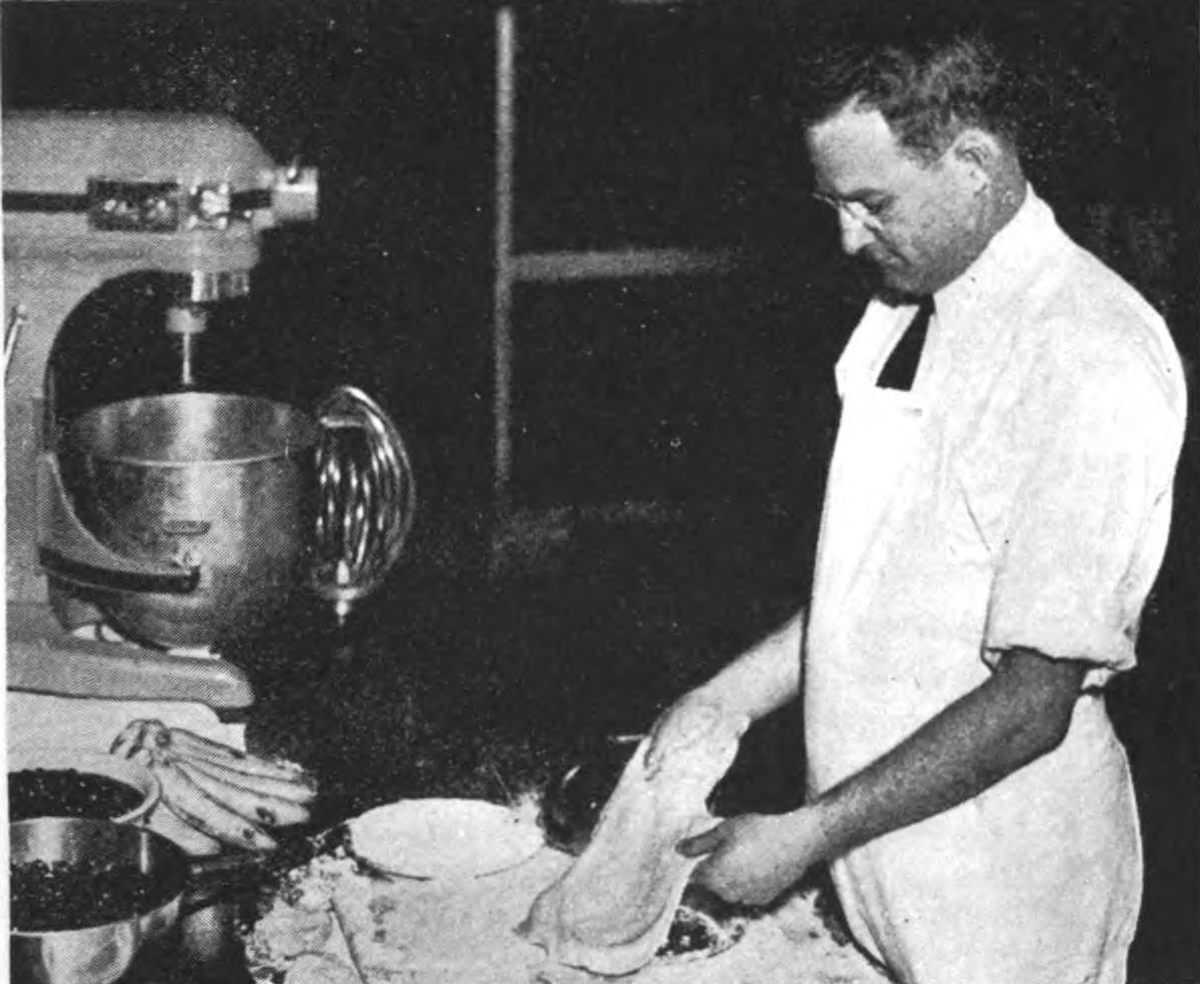 In his 1939 book Pie Marches On, Strause's publishers summed up his approach: "He has reduced pie baking to an exact science and measures each ingredient with the care of a pharmacist." This style meant no volume measurements (Strause wrote that "the tea cup and teaspoon are the greatest enemies of a good pie") and endless experimentation. Once, he made 150 different versions of cherry pie. His pie fixation also meant he had the tendency to get a little high-and-mighty. Strause once sniffed that housewives "tend to be too slipshod for scientific pie-making."
One problem in particular vexed him. He was supremely unsatisfied with cream pies, which were thick, heavy, and reminded him of cornstarch pudding. This characteristic was a personal insult. Strause once ate so much cornstarch pudding as a child that he became sick, and he couldn't stomach it at all afterwards. So he began experimenting on a new cream pie.
The result was the Chiffon Pie, the crown jewel of Strause's illustrious pastry career and a genre of pie that endures to this day. Inspired by recipes for French pastry cream, Strause developed a pie filling that incorporated stiffly beaten egg whites into a cornstarch-thickened cream. The result was a delicate, airy filling that retained its firmness and volume, one that "stood up like a soldier on parade," as the New York Herald Tribune later described. As for the name, the story goes that when Strause first presented his mother with his new creation, she exclaimed that the smooth, light filling was "like chiffon."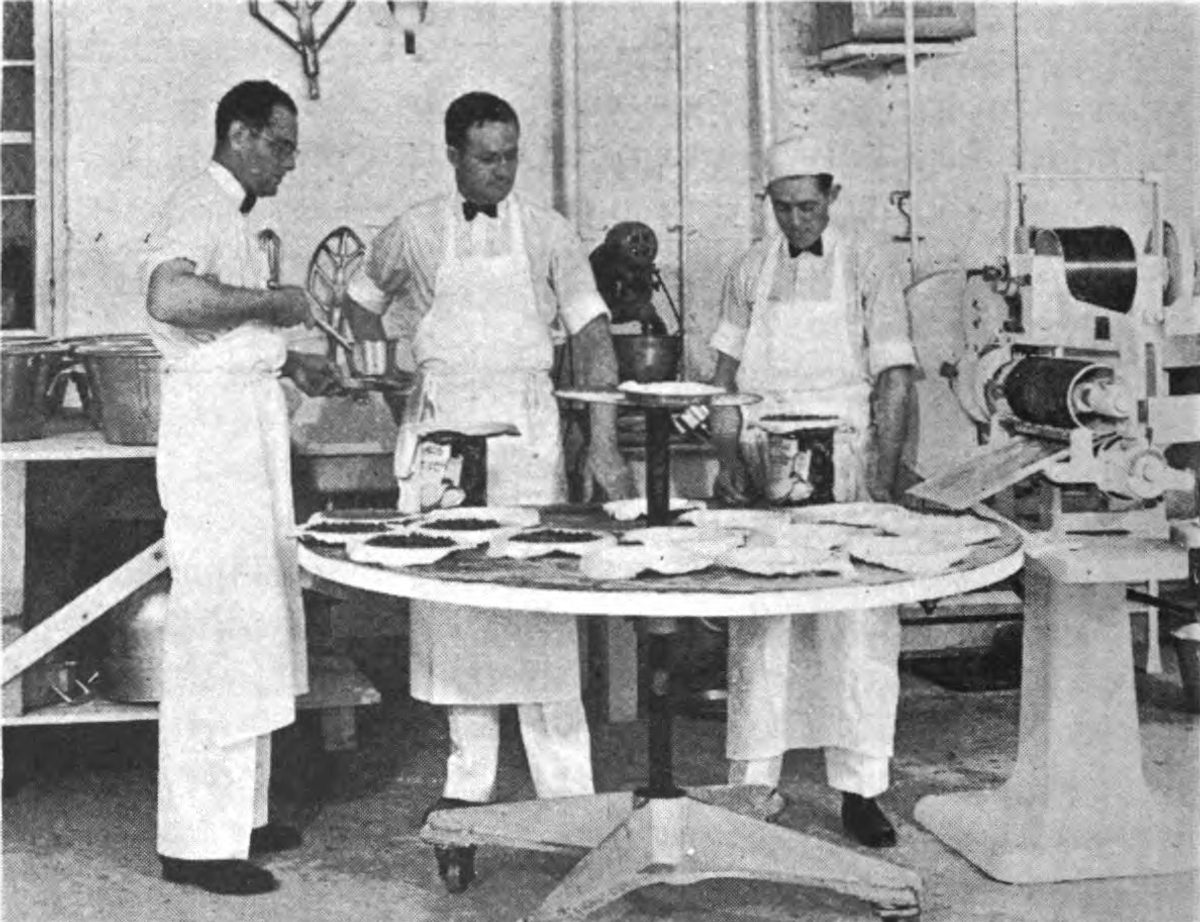 The silky texture wasn't the only innovative element of Strause's new pie. It was piled high in the middle and rounded off in a dome that was a first in pie design. And though the sexy new filling got all of the glory, the pie's crust proved arguably more influential. Strause found typical pie crusts to be too thick for such a light filling, so to house his edible chiffon, he developed a new crust made from graham cracker crumbs, patted into the pie pan and pre-baked to a buttery crunch. The graham cracker crust he invented went on to become a foundation of American pie-making, holding up everything from cheesecake to key lime pie.
The Chiffon Pie was first sold as a novelty in Los Angeles for $0.35 a slice, or a little over $5.00 today. The exact date of its debut is unclear, though it was most likely in 1926, at the height of the Jazz Age. The new pie caught on quickly, becoming a pastry sensation and bringing both business and fame to its creator. The delicate, refined pie—a stark contrast to heavy, rustic fruit versions—aligned with the glamor and elegance of Hollywood and the film industry. Strause made the connection explicit. In his book, he included a photograph of silent film star Mary Pickford, along with an Orange Chiffon Pie.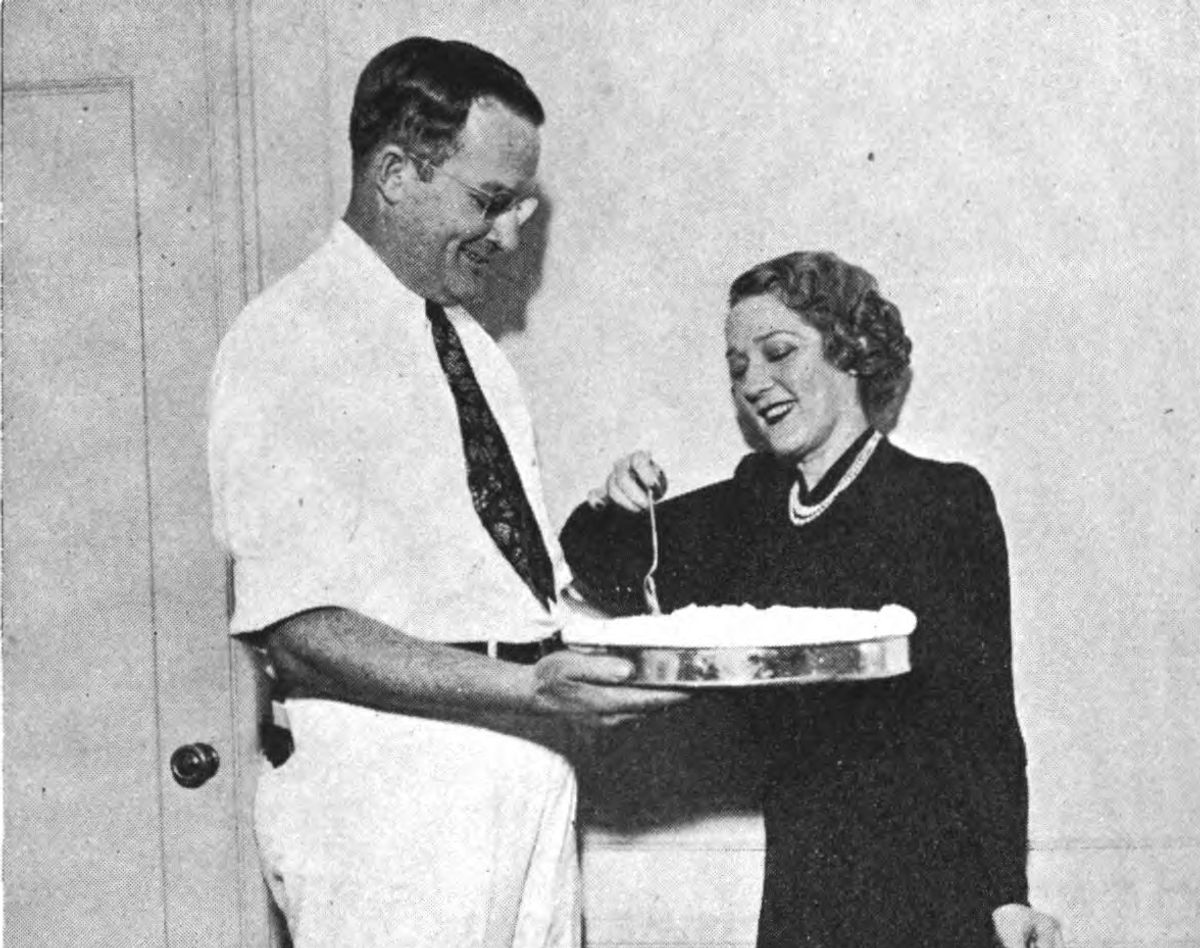 The pie's rise to prominence also coincided with an emphasis in American cuisine on feminine food. Beginning as early as 1907 with the cookbook Sea Foam's Collection of Dainty Receipts, dessert recipes began trending toward the ethereal, with ingredients like cream, gelatin, and whipped egg whites. These dishes were aimed toward women as a reflection of their femininity, and women's magazines encouraged them to master elegant, dainty desserts that transcended hearty "masculine" fare. Arriving in the 1920s, the Chiffon Pie was perfectly timed to this trend, capitalizing on the fetish for airy concoctions.
Within a few years of the Chiffon Pie's debut, Strause had one of the biggest pie operations in the West. He made a fortune off his creation by keeping his recipe close to his chest. At one point, he traveled up to 30,000 miles a year to teach hotels and restaurants how to make it. Within a handful of years, the Chiffon Pie's recipe leaked and became public knowledge. But by that time, it had already done its work. The public crowned Strause as the Pie King.
On the back of his pie's unprecedented success, Strause skyrocketed to fame. He became arguably the first pastry celebrity in America. In many ways, his widespread fame and relentless drive for innovation made him the Dominique Ansel of his day, almost a century before the famed pastry chef invented the hit Cronut of 2013.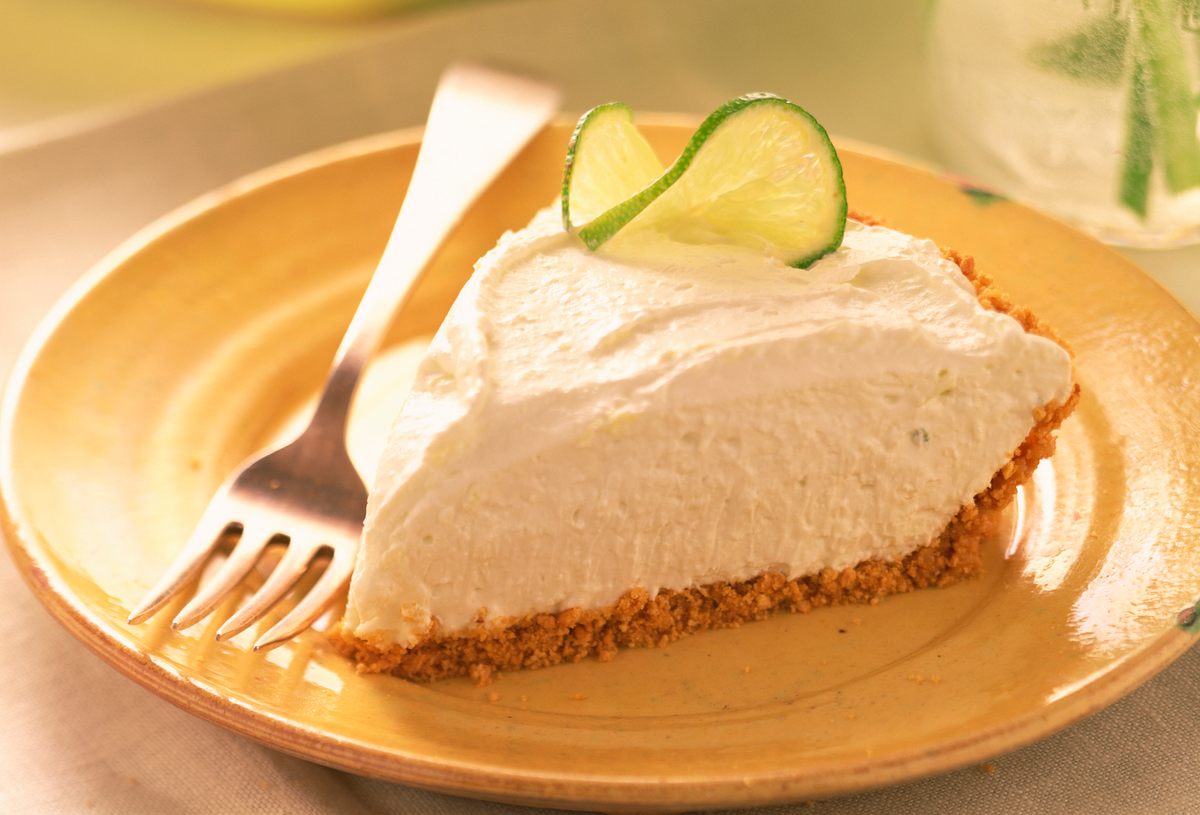 Throughout the 1930s, Strause traveled across the country, delivering lectures, consulting for restaurants, teaching classes, and more. In Chicago, he won a pie contest against over 2,500 other desserts. Media-savvy and with a flair for showmanship (he once baked a novelty pie 24 feet in diameter for newsboys in Los Angeles), Strause sat for interviews with newspapers across the country, bolstering his brand as a "pie engineer" and presenting himself as the country's foremost expert on the subject. His success didn't just bring him fame, either. According to one profile in The Globe and Mail, he made "a bank president's salary out of pie."
Yet, for all his influence, the latter half of Strause's life is obscure. By the 1950s, his prominence waned, and the widespread acclaim he enjoyed for his pie inventions dwindled. It's unclear how he spent the last years of his life, though one hopes he still enjoyed plenty of pie.
Strause used his skill to create confections that captured the spirit of his era. As the Roaring '20s exploded with glamour and modernity, the Pie King brought a bit of that ephemeral magic to the pastry world. Today, others have since taken up his innovative mantle. From Lauren Ko and her geometric modern art designs to Nicole Rucker's bright and breezy California creations, bakers continue to experiment with the Great American Dessert.
Gastro Obscura covers the world's most wondrous food and drink.
Sign up for our email, delivered twice a week.