How the Mesmerizing 'Sibiu Eyes' Became a Protest Symbol in Romania
The eerie windows of one Romanian town are watching for political corruption.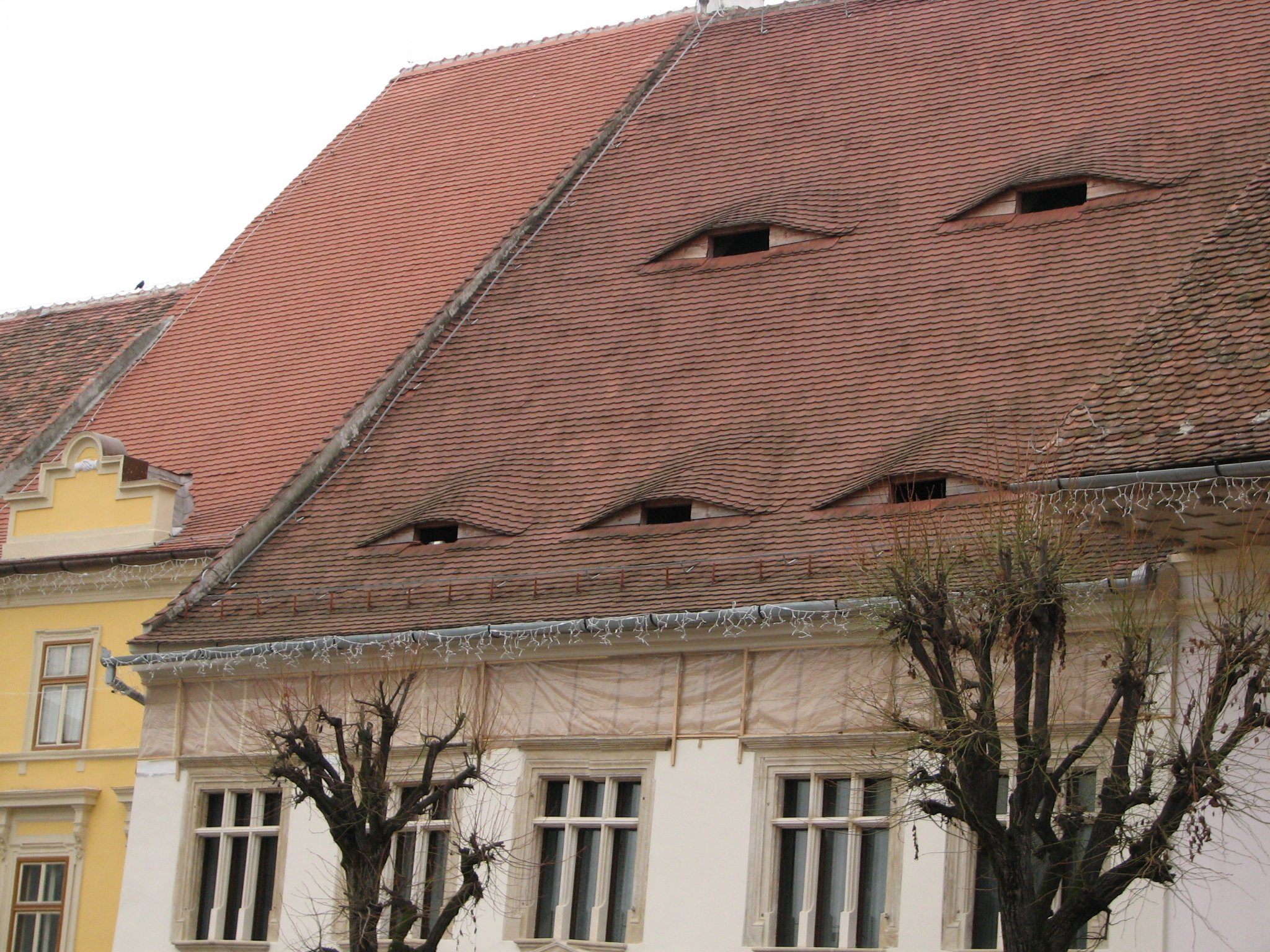 In Sibiu, Romania, the houses are watching. Up on the rooftops, narrow windows are slit into the shingles, with dark openings at their center. They were designed to ventilate attics where meat, cheese, and grain were stored, without letting much sunlight through.
These windows look unnervingly like eyes, giving the houses a chilling, anthropomorphic gaze. And in the past months, they have become a symbol of protest in Romania, under the banner "Vă vedem"—"We see you."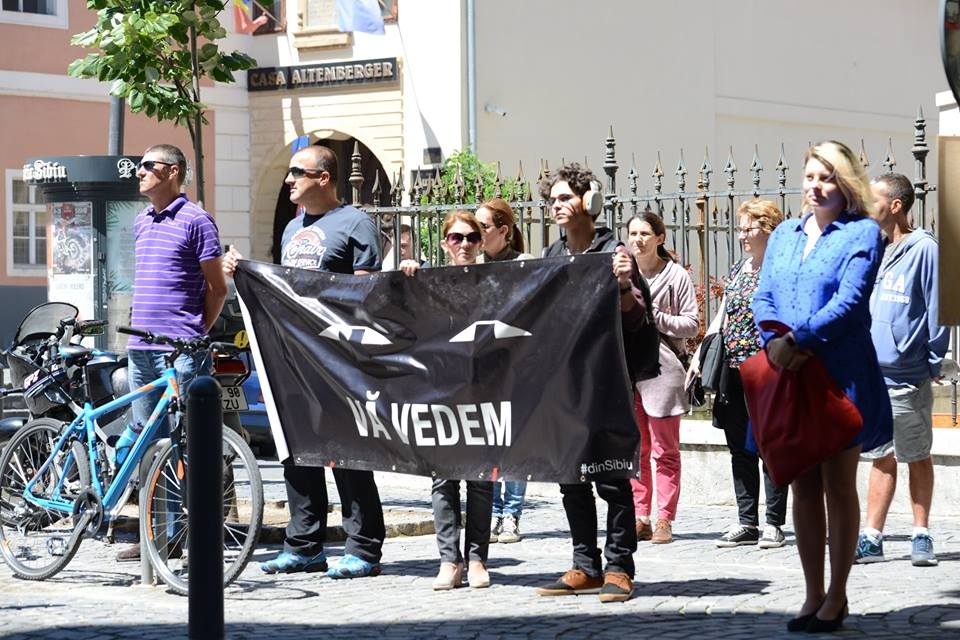 Starting in the winter months of 2017, hundreds of thousands of people in Romania came out to protest, after a newly elected government moved to decriminalize corruption and put laws into place that could help politicians escape investigation. According to Transparency International, Romania is one of the most corrupt countries in the European Union and those February protests were some of the largest in Romanian history. That slogan, Vă vedem, appeared on their streets under suspicious, slanted eyes.
Almost a year later, in December 2017, protests continued, and in Sibiu, where the Romanian president, Klaus Iohannis, had served four terms as mayor, a group of protesters adopted the "Sibiu eyes" as their logo. Sibiu is one of the country's cultural capitals and more developed cities. The silent protestors said they were creating a "corruption free area" with the Sibiu eyes as a symbol of their continued vigilance. Allies sent photos of the Sibiu eyes symbol from all over the world—people were watching from Berlin, Paris, and London, Chicago and Canada, Singapore, Sydney, and Kuala Lumpur.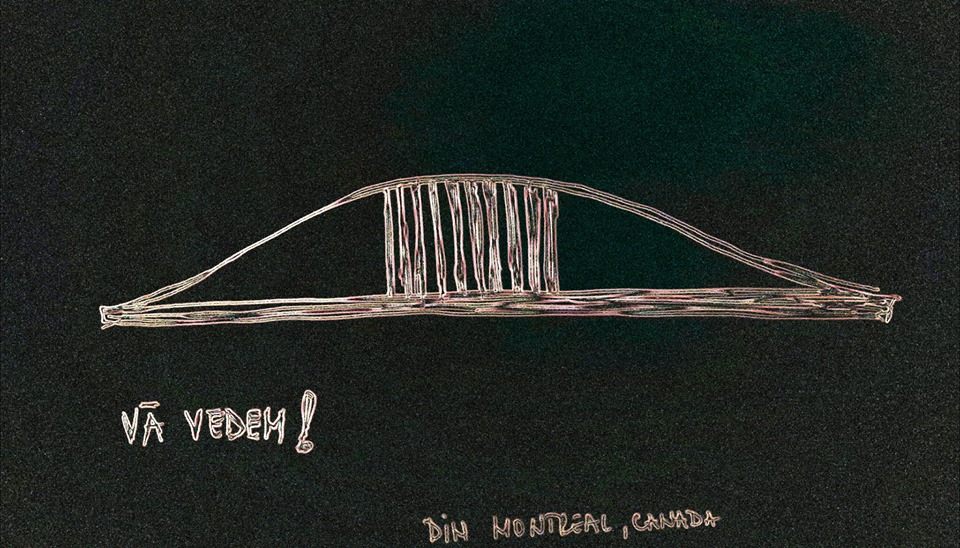 The political controversy that sparked these protests has not gone away. Just in the past weeks, President Iohannis fired the head of the National Anticorruption Directorate and parliament pushed forward changes to the criminal code that would limit prosecution of abuses of political office. The protests in Sibiu and elsewhere are continuing, though they're nowhere near the scale of the marches in 2017. In Sibiu, there is a silent protest every day at noon, with the Vă vedem banner and the Sibiu eyes there to witness everything that's happening.