Czechia's 'Bone Church' Is Getting a Good, Thorough Cleaning
A team of experts will be restoring four decorative pyramids, made of human remains.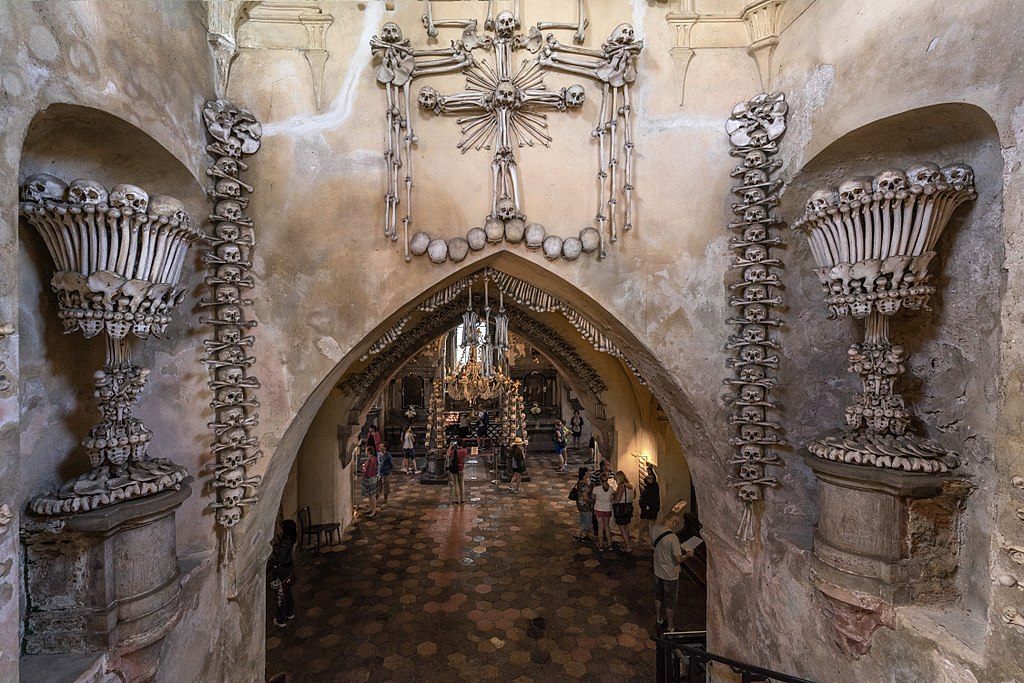 In the city of Kutná Hora in Czechia, a 15th-century Gothic church is in desperate need of upkeep. But this isn't your average restoration effort because the church in need is the Sedlec Ossuary, a structure decorated with tens of thousands of human bones.
The ossuary is one of the most visited places in Czechia, drawing in around up to half a million visitors annually. According to Reuters, the famed haunt is now undergoing a macabre makeover. Inside the ossuary rest four large pyramids composed entirely of bones. A team of restoration professionals is tasked with first disassembling the pyramids. The experts will then give the bones a thorough cleansing before reassembling the structures back to their ghoulish glory. The goal isn't to just have a stack of good-looking bones, but to strengthen the integrity of the 600-year-old church, which serves as the final resting place of plague victims as well as casualties of the crusades.
During an outbreak of the plague during the 14th century, around 30,000 people were buried in the cemetery that sat next to what was then the Sedlec Abbey. In the century that followed, another 10,000 bodies were buried there following the holy wars between Roman Catholics and Hussites. The popular burial spot became so overrun with corpses that caretakers were forced to exhume the bodies in the 16th century to create space.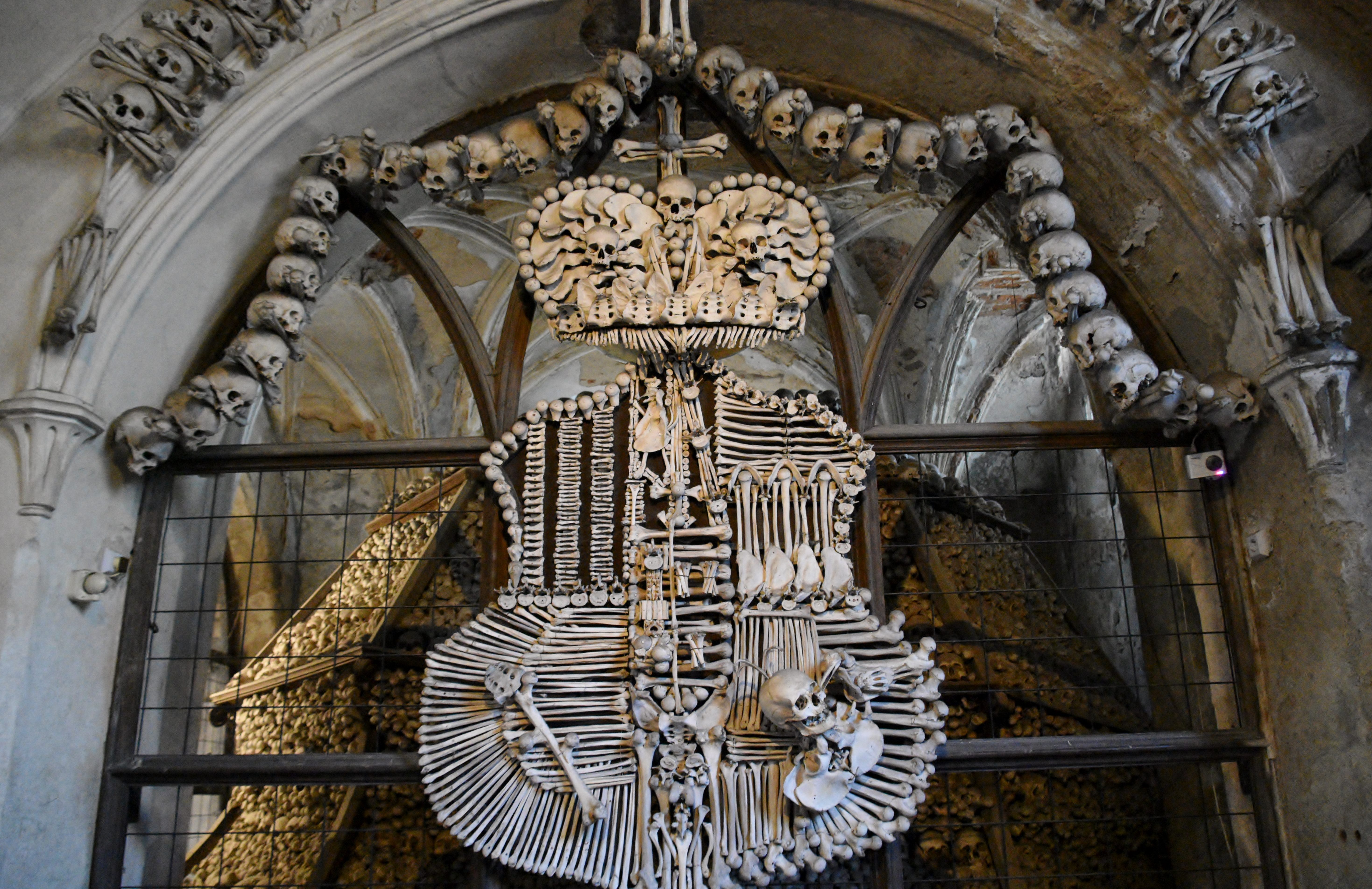 While the basic structure of the church has existed since the 15th century, it wasn't until 1870 that the woodcarver František Rint began sculpting and bleaching the excess bones into their current artistic forms. Crosses were made from femurs, bones stretched across archways, and from the ceiling hung a chandelier rumored to be comprised of every bone in the human body.
To accurately rebuild the pyramids, the restoration team is utilizing photos, video-mapping, and computer models. The project is expected to take around two years to complete.