What's the Most Surprising Thing You've Ever Found Washed Up on the Beach?
Every piece of flotsam has a story to tell.
Ah, the beach. Kids frolicking, gulls wheeling overhead, sand between your toes. The heat of the sun…the rumble of crashing waves…thousands of colorful plastic eggs strewn along the shore. A human foot with the shoe still on. An unidentifiable "globster," stinking up a beach in the Philippines. The sea is full of mysteries, and sometimes it tosses them at us. Now we want to hear about all the puzzling treasures you've found there.
When I beachcomb, I mostly find cool rocks and shells. But the ocean is a churn of human and natural history, and over years of writing for Atlas Obscura, I've realized that the tideline is a prime place for strange meetings. Last year, Holger Spreer and Nele Wree of Suderoog, Germany came across a waterproof digital camera washed up on the shore, and managed to use the footage they found on it to reunite the camera with its owner, a young boy from England. (Spreer and Wree have a whole museum of things they've found in this way, including balloons, fishing gear, and a high-heeled shoe.)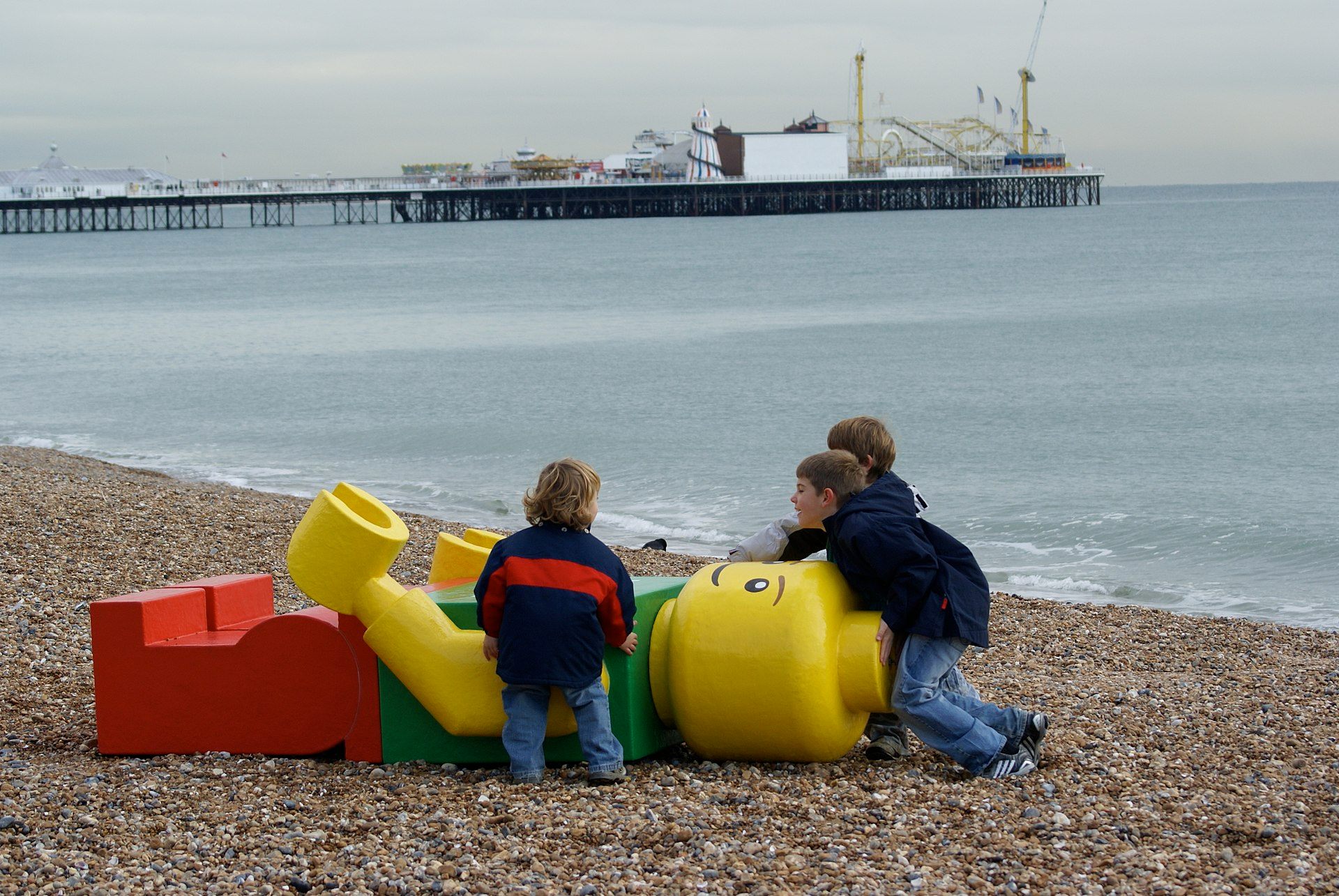 Many of the most intriguing finds span not only space, but time. Five million pieces of Lego fell off a cargo ship over 20 years ago, and eagle-eyed beachgoers are still picking them up. People find messages in bottles, and decades later, track down the people who wrote them. The sculptor Jo Atherton scavenges all her materials from the beaches of riverbanks of England—she's found everything from a 2,000-year-old intaglio to a 1970s cereal-box prize—and weaves them into time capsules of multi-century trash.
Such finds are bittersweet: they remind us that we've used the ocean as a dumping ground, but they can also feel intimate, providing brief glimpses of a life that took place long ago or far away.
Have you found a mysterious artifact from the past? A message in a bottle? An unidentifiable creature, or something that was beautifully changed by its time in the sea? If you've run into something unusual on the beach—old or new, funny or gruesome, natural or cultural—we want to hear about it. Share your treasures with us via the Google Form below, and send any images, if you have them, to cara@atlasobscura.com with the words "Beach Find" in the subject line. We'll post our favorites later on in the summer. Happy hunting!