Spoken Stories: Recording Oral History With Meral Agish
4 sessions
$210 per person
Up to 30 people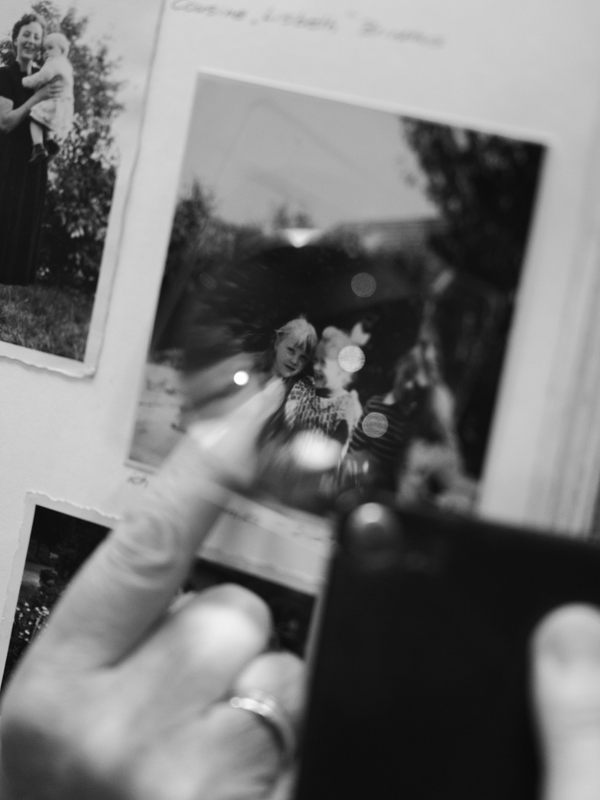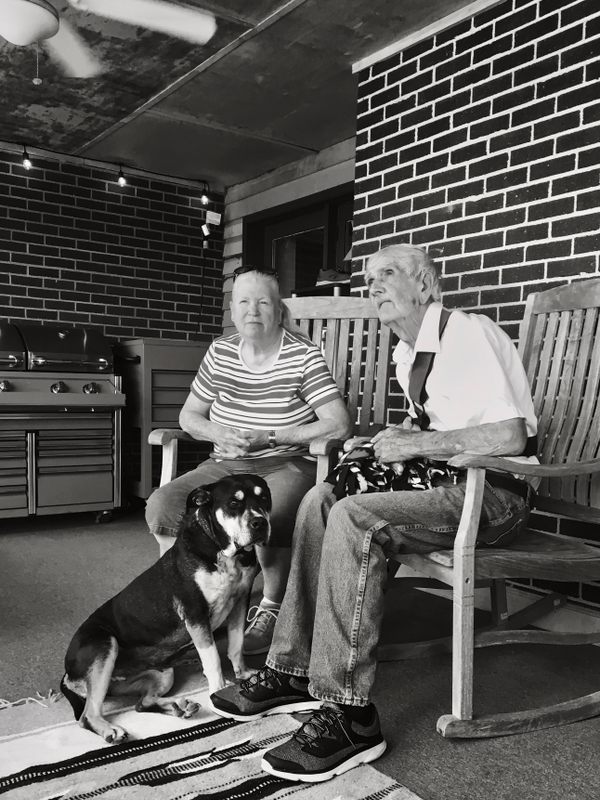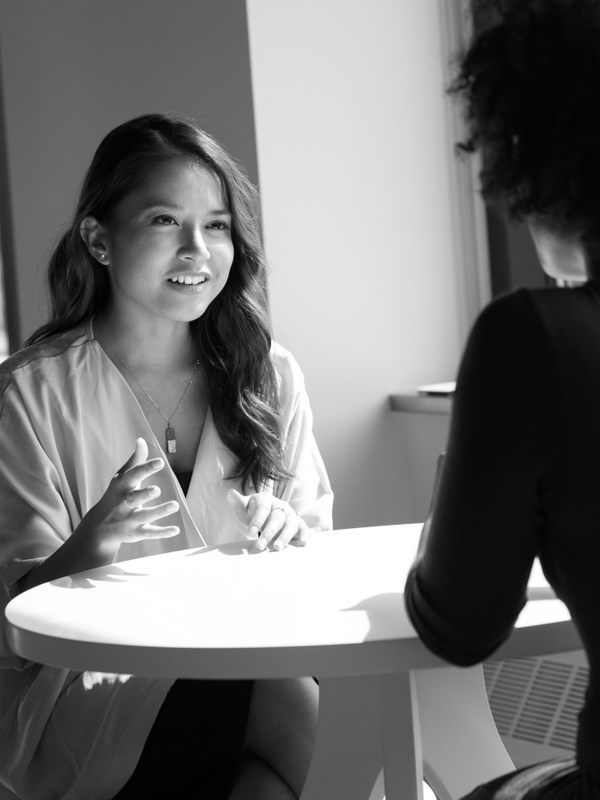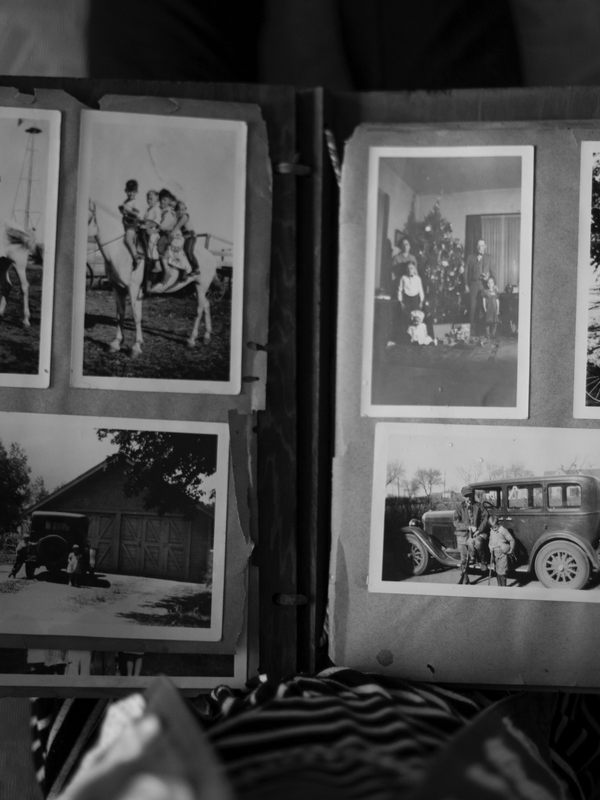 What We'll Do
In this four-part seminar, you'll learn the key elements of oral history, hone your listening skills, and prepare to record your own interview.
Course Description
At its core, oral history is about listening and connecting through a person's lived experience. Whether it's the life history of a family elder or a shared story between friends, oral history interviewing gives us a chance to slow down, listen, and spend time in deep conversation together. In this four-week workshop led by oral historian Meral Agish, we'll examine the key elements of oral history interviewing, including listening deeply and asking follow-up questions that invite your interviewee to share their story with you. We'll also cover a range of accessible options for recording together in person or remotely by phone or video. Each week, class time will include a mix of multimedia presentations, reflective exercises, and small-group discussions, so that students have the chance to practice their interviewing and listening skills together. By the end of our time together, you'll have a project plan in place and be well prepared to record your own oral history interviews.
Syllabus at a Glance
This course includes four total sessions, each lasting 1.5 hours
Spring Session B: Meets Tuesday beginning June 6.
Session 1 (Tuesday, 6/6, 7–8:30 PM ET)| Getting Started
We'll cover key elements of oral history as a field and form of interviewing. Drawing from existing templates, students will begin to plan the first steps of their own interviews and project ideas.
Session 2 (Tuesday, 6/13, 7–8:30 PM ET)| Asking & Listening
We'll focus on listening deeply and practice asking follow-up questions on the spot through group listening exercises and interactive interviews in small groups. Students will continue planning their project by preparing lists of questions and themes, and creating a pre-interview timeline for their interviews.
Session 3 (Tuesday, 6/20, 7–8:30 PM ET)| Recording & Transcribing
We'll look at approaches to recording an oral history interview (in person and remotely) for audio quality and interviewee comfort, and review accessible options for recording tools and transcription techniques.
Session 4 (Tuesday, 6/27, 7–8:30 PM ET)| Reflecting & Planning
Students will be invited to share interview reflections and discuss next steps for their projects. We'll end with creative inspiration for longer-term plans and review examples of oral history projects that exist outside formal archival settings.
Between Sessions
Outside of class, students will be given optional weekly assignments, including reflective listening exercises with brief oral history excerpts and short readings, and templates to develop their own plans for interviews and projects.
Course Materials 
While there are no materials required to take this course, students who plan to record an interview may find it helpful to have access to a recorder, smartphone, or recording programs (Zoom, Google Voice).
Pricing Options
In addition to full-price tickets, a limited number of no-pay spots are available for this course. Please note that these tickets are reserved for those who would not otherwise be able to take this course and who expect to attend all sessions. No-pay spots are distributed via a randomized drawing two weeks before each course begins. For more information and to apply for a no-pay spot, please click here. To learn more about our pricing model and randomized selection process for no-pay spots, please visit our FAQ page. 
Community Guidelines for Students
Please take a moment to review our community guidelines for students, which aim to share our classroom ethos and help set the stage for the best possible learning experience.
Atlas Obscura Online Courses
Atlas Obscura Courses offer opportunities for participants to emerge with new skills, knowledge, connections, and perspectives through multi-session classes designed and taught by expert instructors. To learn more about our current course offerings, please visit www.atlasobscura.com/online-courses. For answers to commonly asked questions, check out our FAQ page here.
Founded in 2009, Atlas Obscura created the definitive community-driven guide to incredible places across the planet and is now an award-winning company that shares the world's hidden wonders in person and online.
Where We'll Be
Once registered, you'll receive a confirmation email from Eventbrite that will provide access to each class meeting. Please save the confirmation email as you'll use it to access all sessions of your course via Zoom.
About Your Instructor
Meral Agish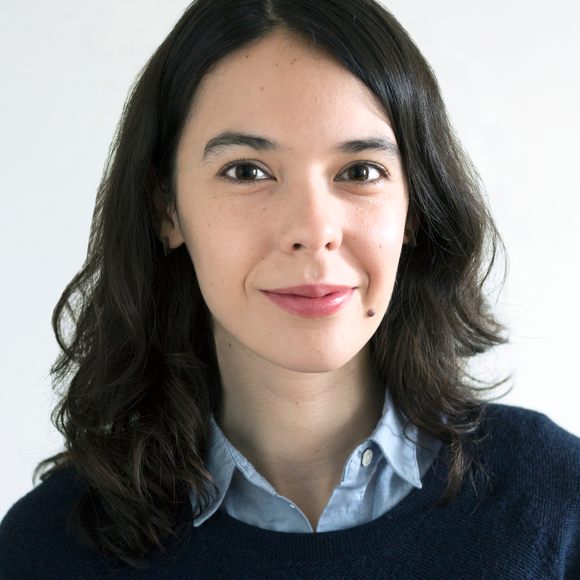 Meral Agish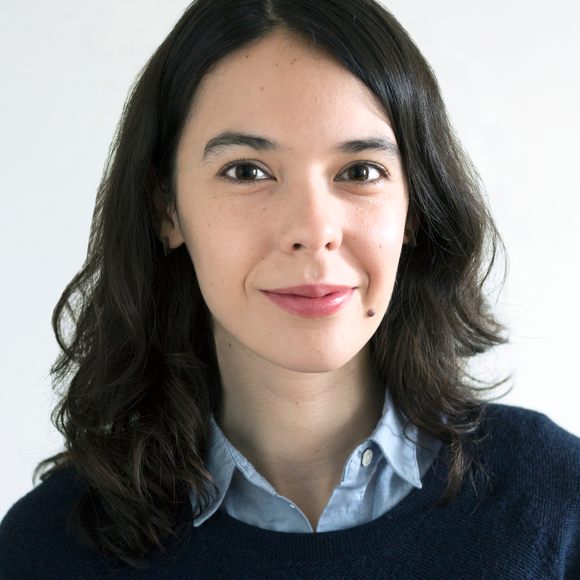 Meral Agish is an oral historian and the community coordinator of the Queens Memory Project at Queens Public Library, a community archiving program and oral history collection covering the borough of Queens, New York. She has worked on oral history-related projects for more than 15 years and has presented at conferences and events convened by the Oral History Association, the American Library Association, the Archivists Round Table of Metropolitan New York, and The Brooklyn Rail. Bringing her documentary background to her oral history work, she hosted "The Borough We Became: Queens Residents on Life During COVID-19," the award-winning second season of the Queens Memory Podcast, which featured excerpts from oral history interviews and other contributions to the archive. Born and raised in Queens, she is now raising a family of her own and finding new things to love about her home borough.
What Else You Should Know
This is an interactive, small-group seminar that meets over Zoom. Students may be encouraged to participate in discussions, work on assignments outside of class, and workshop projects with their instructor or classmates. Due to the interactive nature of this course, we strongly recommend students attend as many live sessions as possible. Within 72 hours after each session meets, students will receive access to a recording of the live session, which they can watch for up to two weeks after the course concludes.
Instructors may use Google Classroom to communicate with students outside of class. While students aren't required to use Google Classroom, instructors may use this platform to post resources, discussion questions, or assignments. This platform also offers a space for students to connect with one another about course material between sessions. 
We provide closed captioning for all of our courses and can share transcripts upon request. Please reach out to us at experiences@atlasobscura.com if you have any questions, requests, or accessibility needs.
Group Size
There are 30 spots available on this experience.