2017's Most Wondrous Photography Books
Great gifts for the impossible-to-shop-for.
During this gift-giving season, if you find yourself navigating stores—virtually or in person—with a rising sense of panic and despair, Atlas Obscura is here to help. There is one gift, in our humble opinion, that is beautiful, timeless, and perfect for the person who has everything: a photo book.
For someone looking for inspiration for their next trip, consider Holidays in Soviet Sanatoriums, which offers a glimpse into the still-functional spas of the former Soviet Union. Or if it's the journey that matters, consider the options in Mobitecture: Architecture on the Move—including a sauna on skis. The homebody in your life might find a different kind of inspiration in Hong Kong Shop Cats.
Photo books can also show you places you might never have imagined. Tour one of Japan's abandoned "love motels," float high above the Earth, or travel back in time to see history in blazing color. Below, you'll find Atlas Obscura's selection of photo book highlights from 2017, capable of satisfying a wide variety of your gifting needs.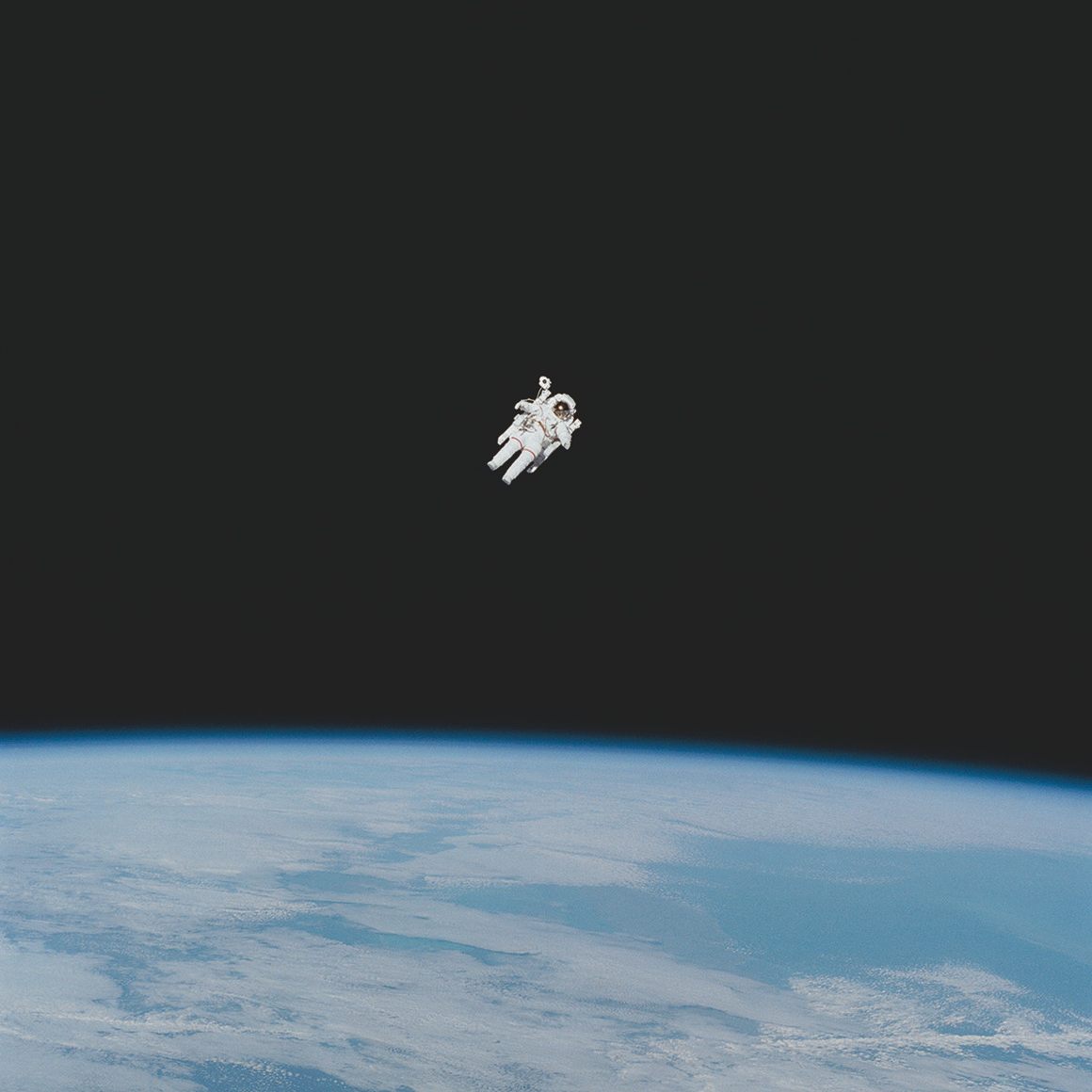 Phaidon
If the end of the year invites some existential reflection, a book about our relationship with the universe may be the perfect companion. Universe: Exploring the Astronomical World brings together more than 300 images from throughout history, from paintings on cave walls in France to the Hubble telescope's multicolored galaxies. It also includes this awe-inspiring photograph of astronaut Bruce McCandless during the first untethered space walk in history.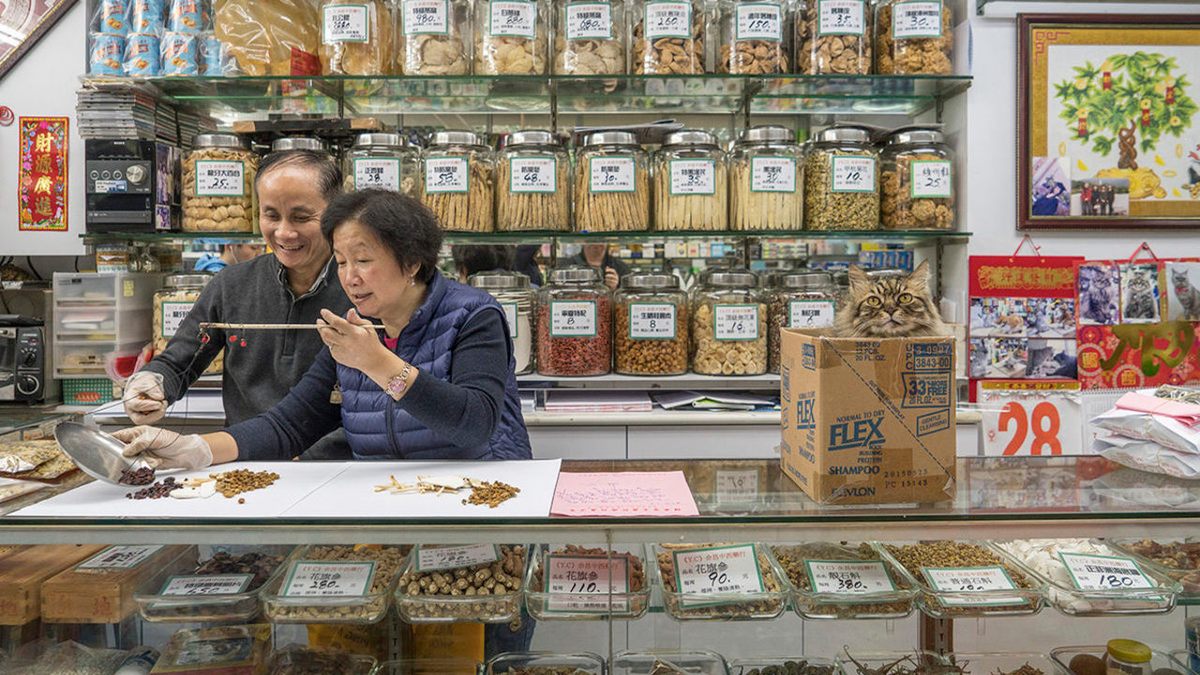 Marcel Heijnen, Asia One Books
Photographer Marcel Heijnen liked the feline inhabitants of his local Hong Kong stores so much that he began to take their portraits. In his photos, cats snooze in backrooms, hide in boxes, and welcome customers from countertop perches. In a boon for cat-lovers, Heijnen has since turned his attention to the metropolis' market cats.
Diane Cook and Len Jenshel, Abrams Books
In the town of Santa María del Tule, in Oaxaca, Mexico, there is a Montezuma cypress known as El Árbol del Tule. It has a circumference of 137.8 feet and is between 1,200 and 3,000 years old. It's included along with more than 50 other venerable trees in the book Wise Trees. Photographers Diane Cook and Len Jenshel scoured 59 sites across five continents to document these captivating natural wonders and their stories.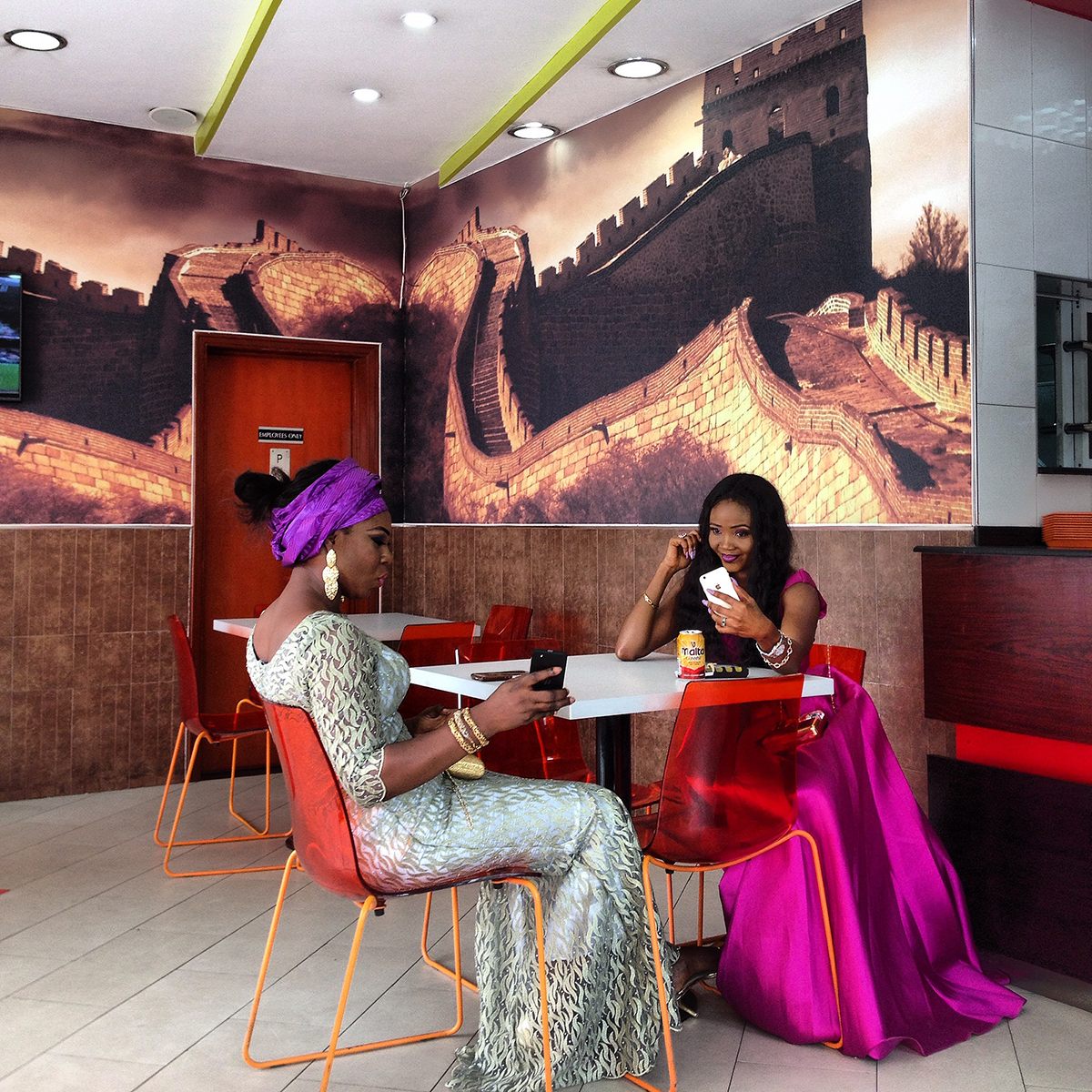 Kehrer Verlag
Everyday Africa started out as an Instagram account in 2012, with the goal of challenging how the continent is usually portrayed. It now has more than 370,000 followers, and earlier this year the very best images were compiled into a book, edited by Everyday Africa's founders, Austin Merrill and Peter DiCampo, along with photographer Nana Kofi Acquah and designer Teun van der Heijden. It includes contributor Andrew Esiebo's photograph, above, Taking Selfies in Lagos, Nigeria.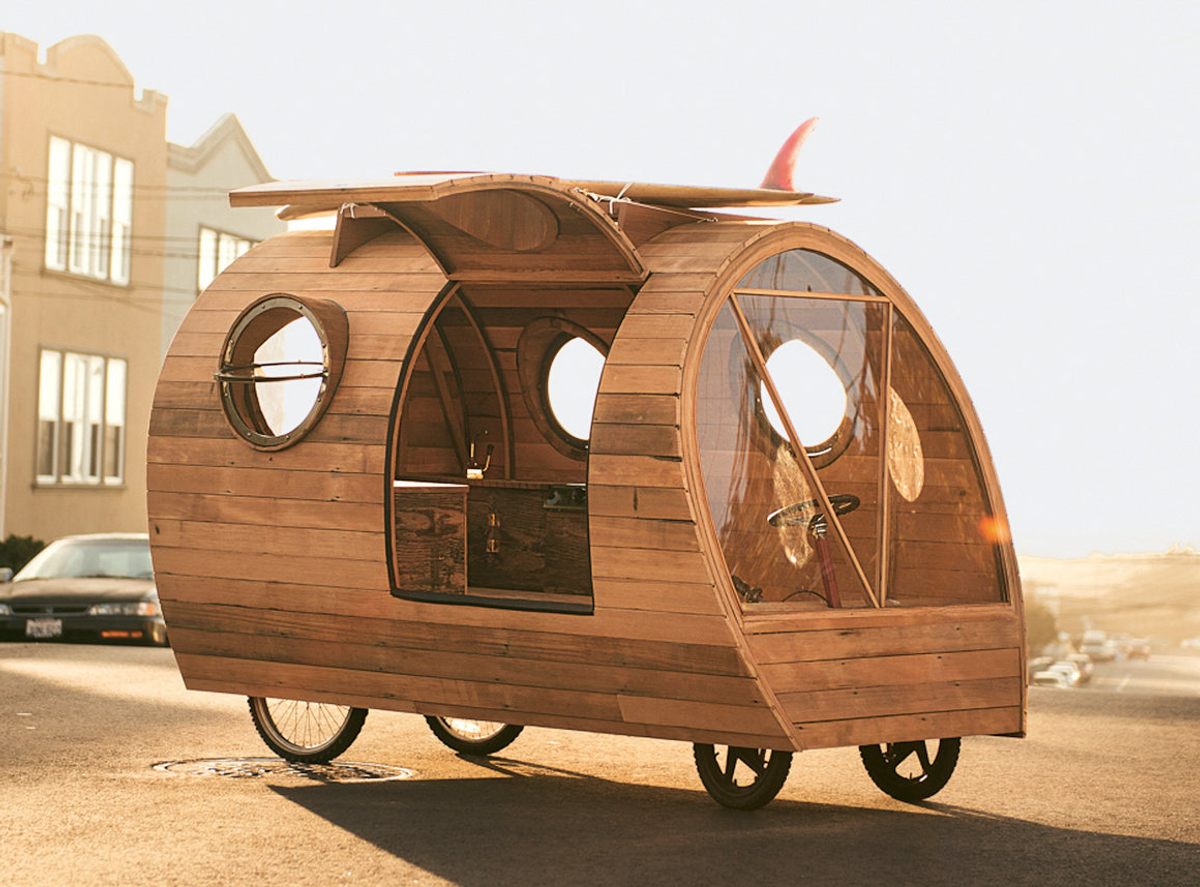 Rebecca Roke, Phaidon
Spontaneous travelers will find plenty of inspiration, motivation, and out-there ideas in Mobitecture: Architecture on the Move. It includes cozy wagons, tents that are stored in shoes, and the Golden Gate 2, a streamlined, breezy, foot-powered camper with a spot for a surfboard.
Maryam Omidi, Fuel
In the Soviet era, vacations were state-sanctioned and involved health treatments, daily activities, and, occasionally, scheduled sunbathing. For her book Holidays in Soviet Sanatoriums, Maryam Omidi traveled though 11 former Eastern Bloc countries to document the architecture and present-day treatments on offer—including the use of ultraviolet light sterilization at the Aurora Sanatorium in Kyrgyzstan, which is supposed to help kill germs in the ears, nose, and throat.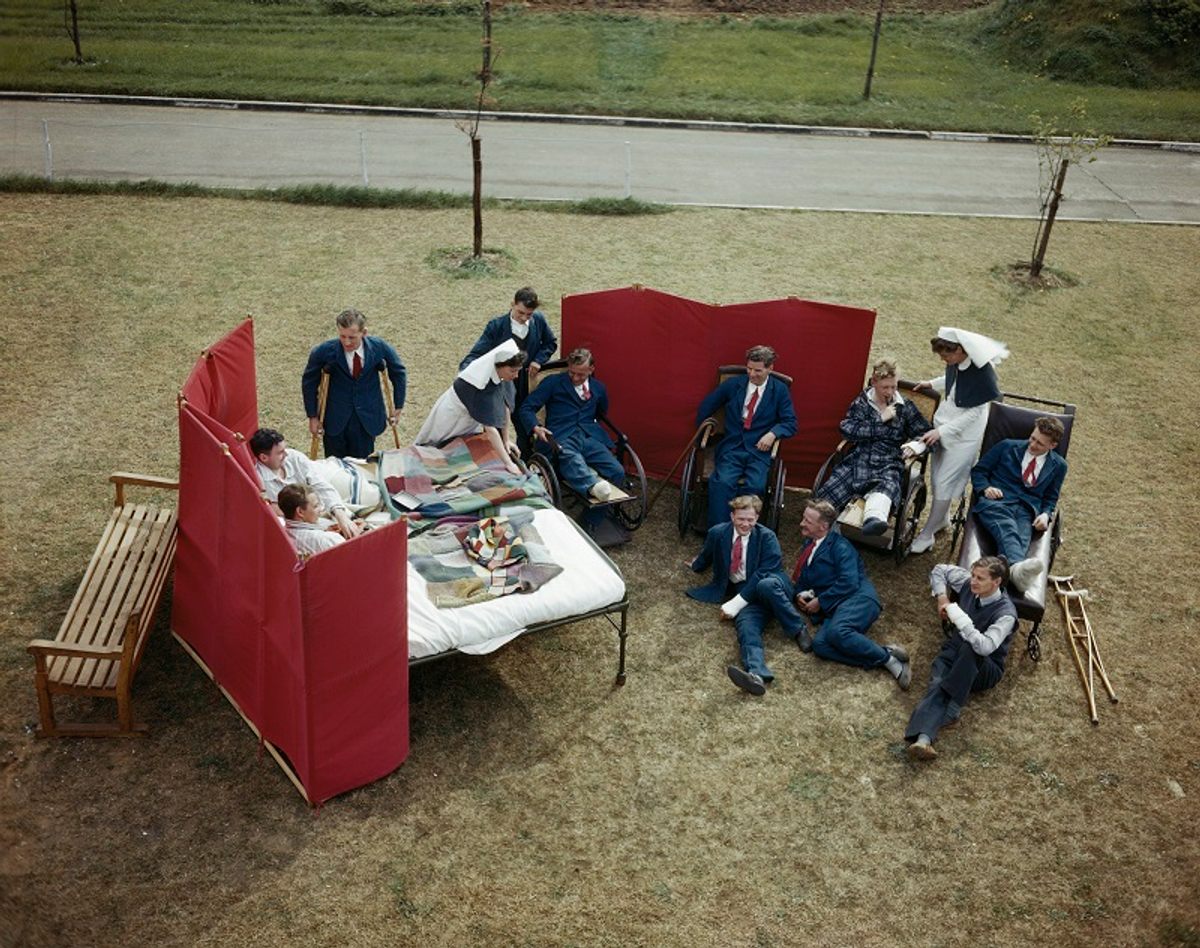 Imperial War Museum
In the 1940s, color film was rare. But in the Imperial War Museum's vast archive, there are approximately 3,000 color photographs taken between 1942 and 1945. A selection of these images are featured in The Second World War in Colour. These rarities—now over 70 years old—bring an unexpected immediacy and intimacy to the conflict. Take the nurses and a convalescent aircrew above, at leisure outside Princess Mary's Royal Air Force Hospital at Halton, Buckinghamshire, in August 1943. (The book is published by IWM and available to buy here.)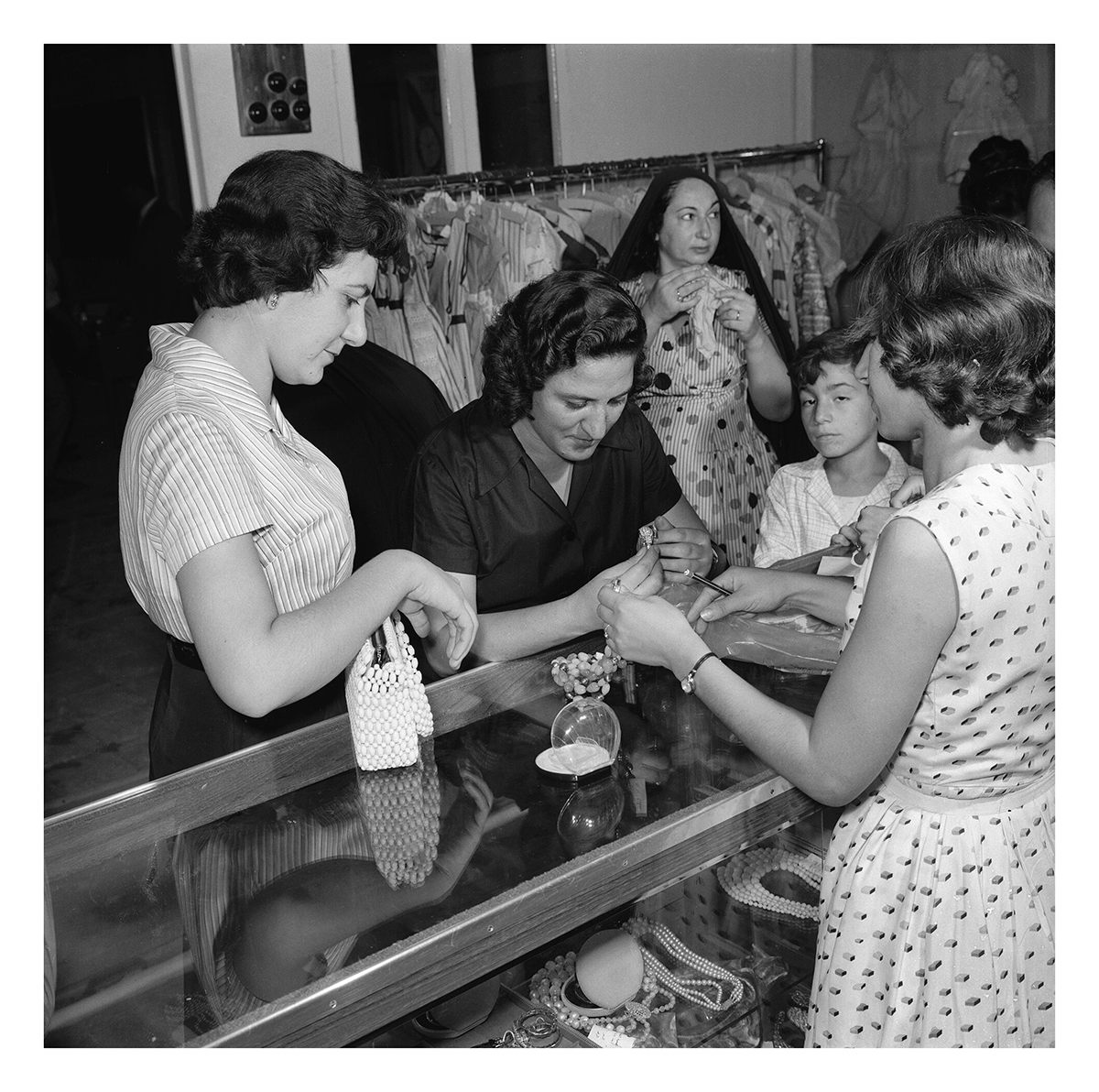 Hatje Cantz
Latif Al Ani began photographing his home city of Baghdad in the late 1940s, and, over the next three decades, captured Iraq as no other photographer had. Known as the founding father of Iraqi photography, he chronicled people, history, culture, and industry during a period known as Iraq's "golden age." With the outbreak of the Iran-Iraq War and the rise of Saddam Hussein, Al Ani stopped working. Much of his archive was lost in the U.S. invasion in 2003. This book, the first monograph of the 84-year-old's work, won the Historical Book Prize at this year's Rencontres d'Arles photo festival.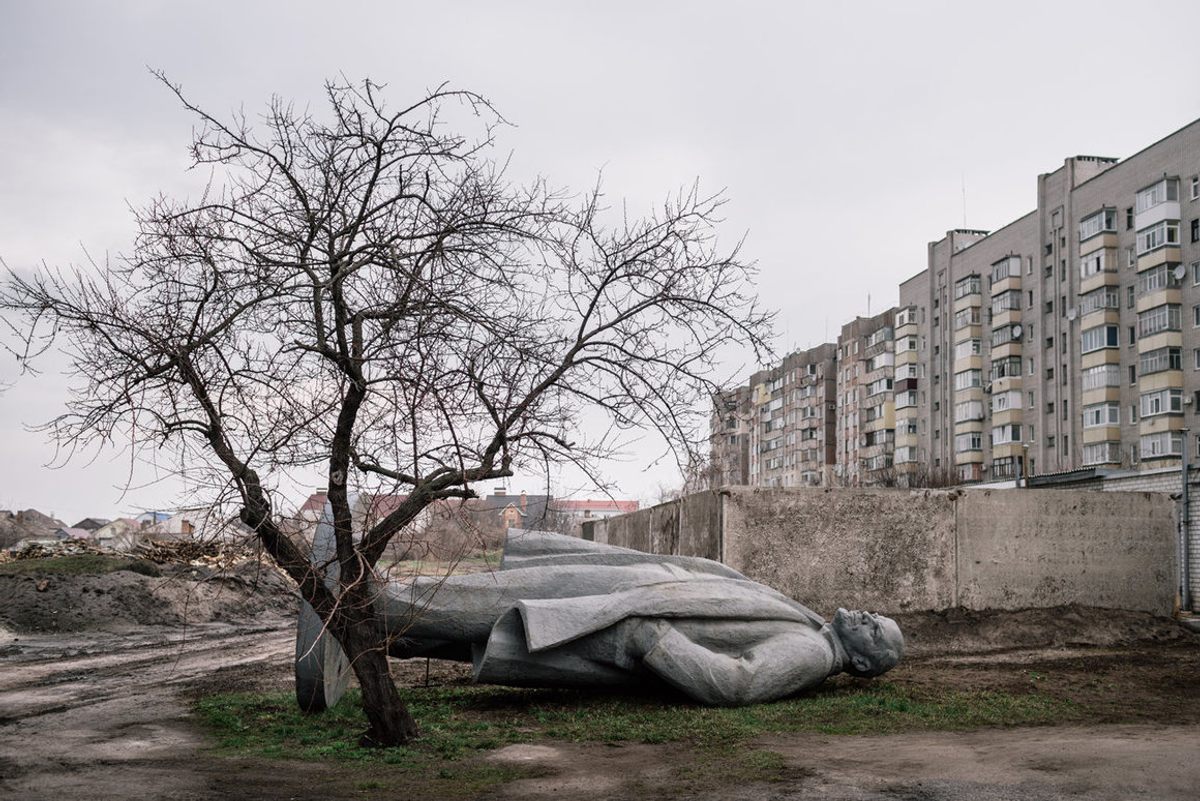 Niels Ackermann and Sébastien Gobert, Fuel
In 1990, Ukraine had approximately 5,500 statues of Vladimir Lenin gazing down from plinths across the country. Today, there are none. Photographer Niels Ackermann and journalist Sébastien Gobert hunted down the remains of these erstwhile monuments. They found giant heads stashed in car trunks and a janitor's closest, and complete statues just laying around, like this one in Kremenchuk.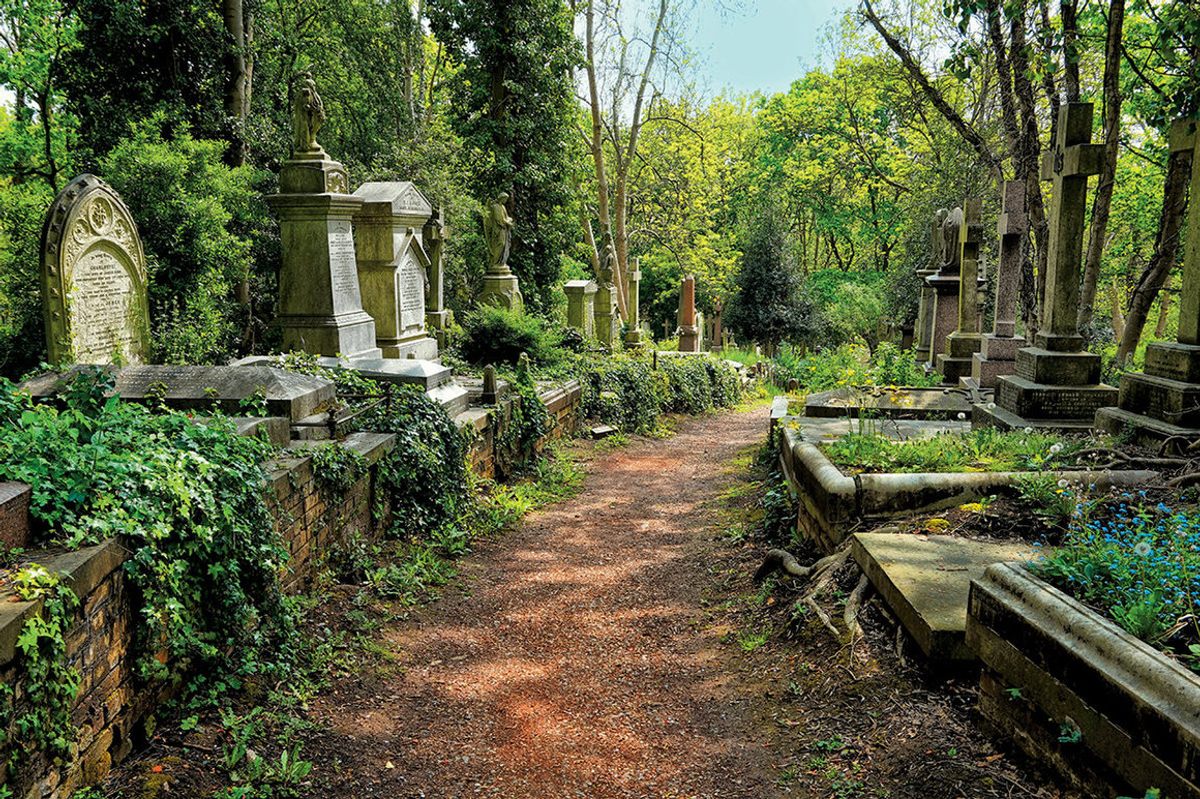 Loren Rhoads, Black Dog & Leventhal
Memento mori. Loren Rhoads's book documents cemeteries that are famous for their inhabitants, as well as those that are just plain beautiful. Some subjects are both, such as London's Highgate Cemetery, which includes the graves of Karl Marx, Douglas Adams, and George Eliot.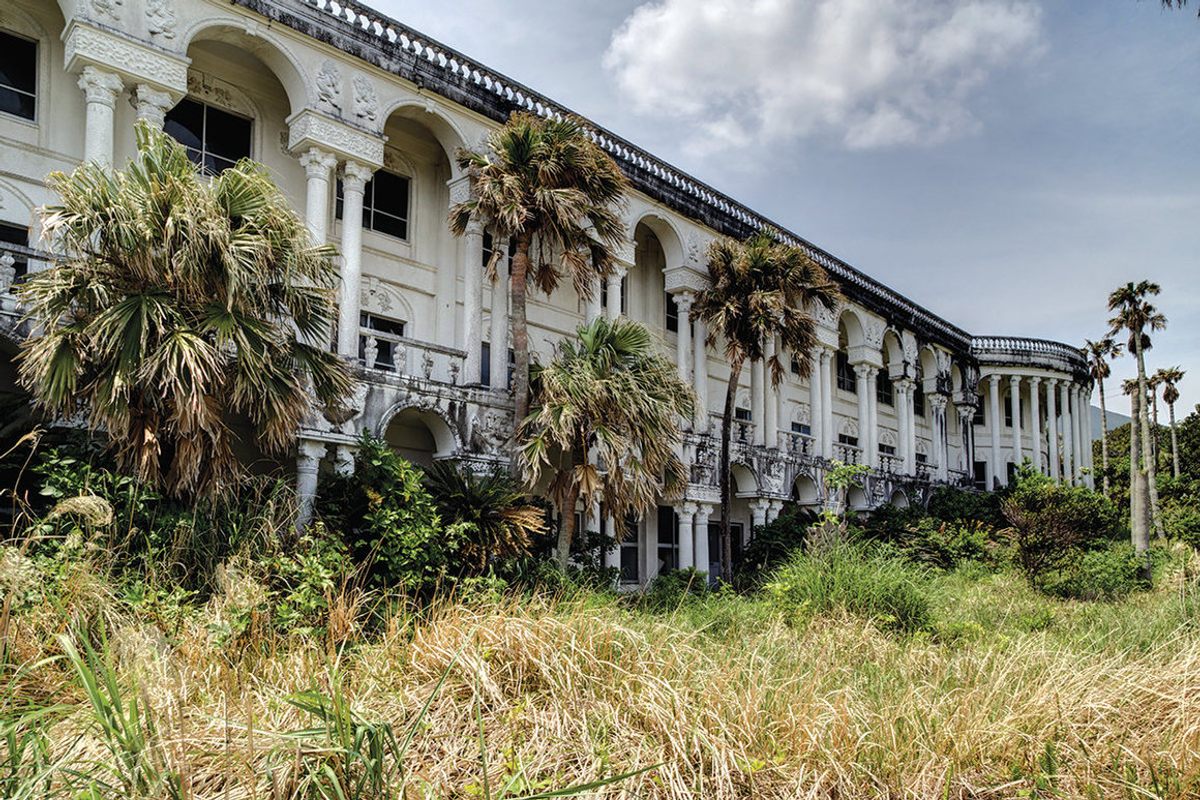 Shane Thoms, Carpet Bombing Culture
Photographer Shane Thoms clambered through plenty of abandoned properties for Haikyo: The Modern Ruins of Japan, but his photographs of bygone hotels are particularly captivating. From onsens to a "love motel" to the ornate, derelict Royal Hotel, above, the structures in Thoms's photographs both evoke and record the past.