The 2016 Atlas Obscura Holiday Gift Guide
Delight and confound your nearest and dearest with these strange and wondrous gifts.
Gather 'round, holiday shoppers, for a gift guide that takes inspiration from some of the most memorable items featured on Atlas Obscura this year. Got someone in your life who's difficult to surprise? Need a present that will inspire wonder and curiosity? From autograph albums to antique globes, we've selected the finest objects of intrigue for your loved ones.
---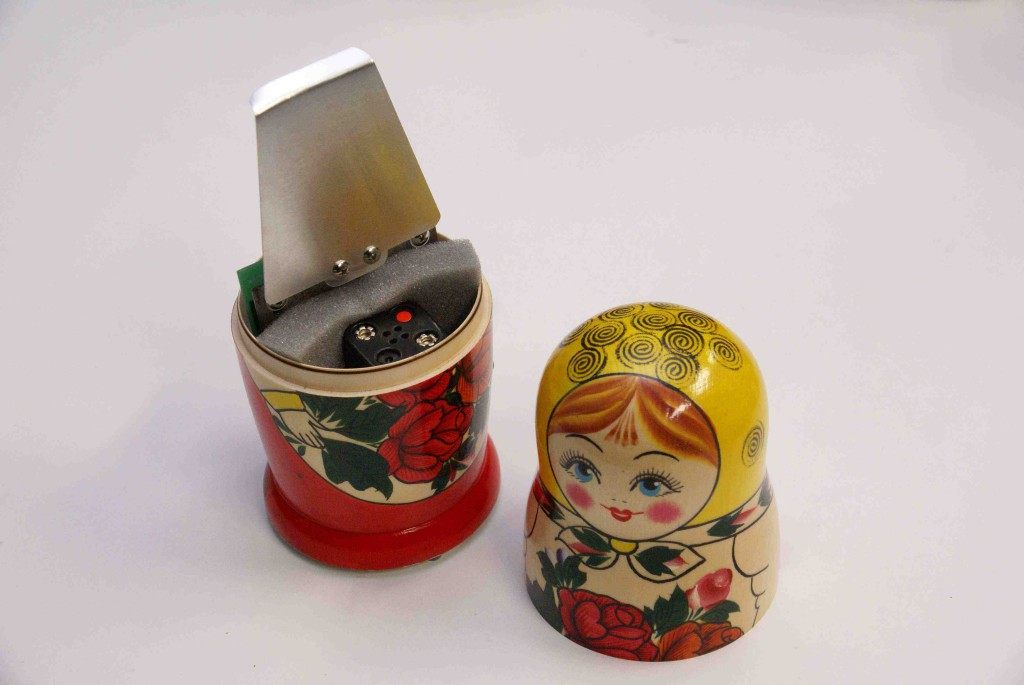 An Instrument You Play By Waving Your Hands Over a Doll
Theremins and Russian nesting dolls: together at last! Give the gift of unnerving wails packaged in a plump and happy wooden matryoshka with the matryomin. Oh yes: it's a theremin inside a matryoshka. And it can make beautiful music, especially when the instruments play Beethoven en masse.
320 Euros ($339.68) from etheremin.com
---
Banana Slug Mask
Seattle's Archie McPhee is the the world's finest purveyor of utterly bizarre and perfectly useless oddities. If you are looking for a strange gift for that heroic weirdo on your list, you could probably just go on their site, close your eyes, and start clicking. You wouldn't be disappointed with what ended up in your cart. But for our money, we recommend their unsettlingly realistic banana slug mask. Just put it on and wait in the dark for your family to arrive. Christmas achieved.
$24.95 from Archie McPhee
---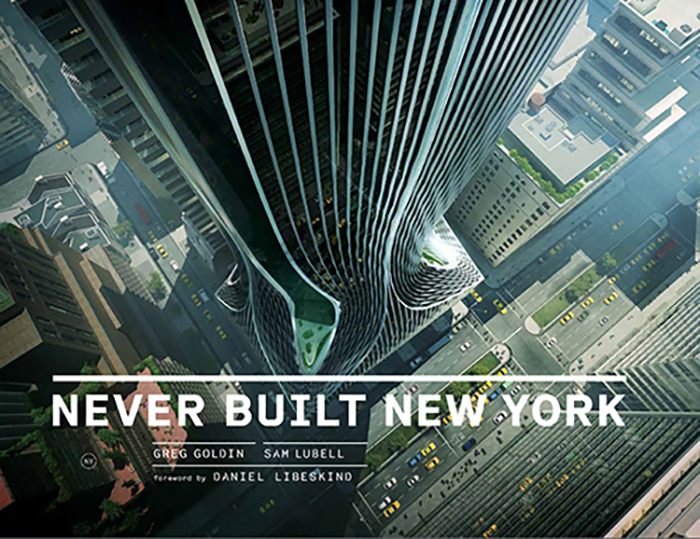 Never Built New York
New York City today is an elegantly congested urban mess, a largely ad hoc group of skyscrapers, highways, avenues, and pedestrian walkways. But if some of the architects in Never Built New York had their way, New York might be a wholly different place, with buildings built over the city's rivers and urban planning that matched the city's ambition to be the greatest on Earth. Check out this intoxicating look at the designs for New York that, either through bureaucracy, budget or bad luck, never came to pass.
$41.56 from Amazon
---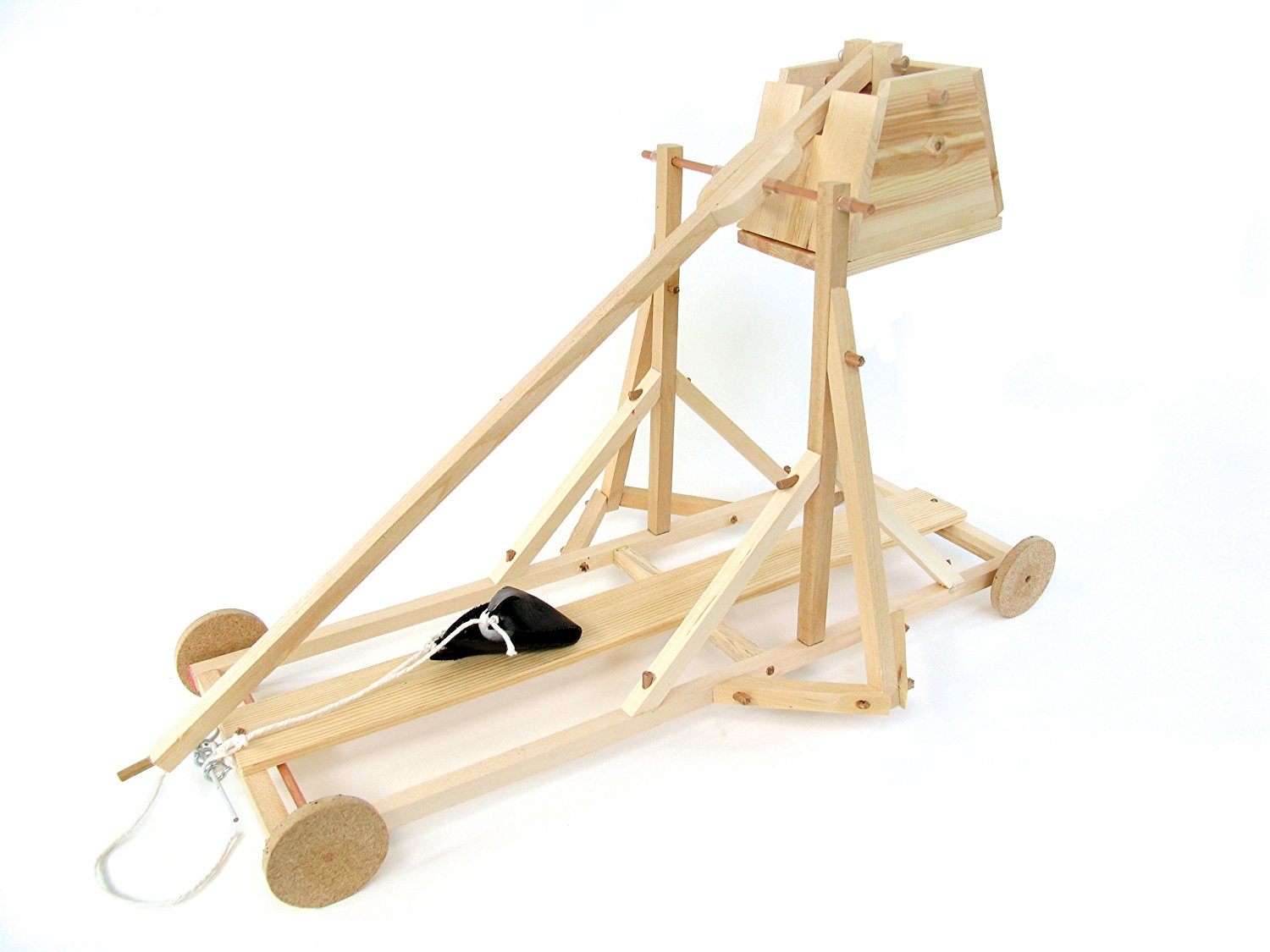 Trebuchet
Everyone needs a trebuchet because everyone needs to fling things. Pick your size—from desktop accessory to an in-the-field pumpkin-pitcher, as used at the annual Punkin Chunkin event in Delaware.
Various price points and sizes available from Amazon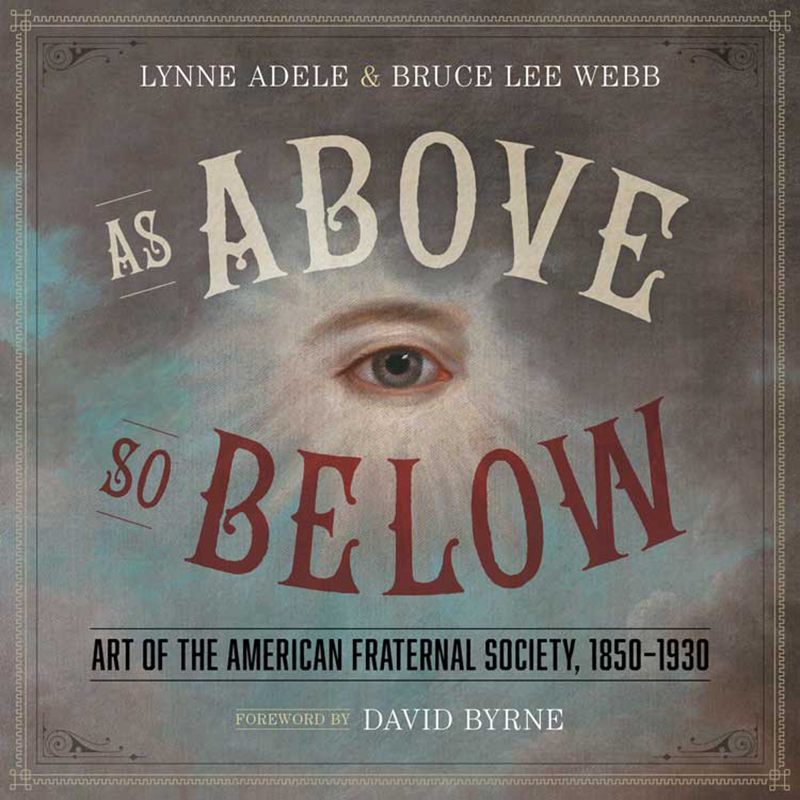 As Above, So Below: The Art of Fraternal Societies, 1850-1930

Fraternal societies—many secret—used to be a staple of American life, and, in some places, still are. But they peaked in the late 19th century, when some 5.5 million American men were involved in one society or another. As Above, So Below: Art of the American Fraternal Society 1850-1930 explores the amazing art that many of these societies produced, from banners to magic lanterns to ritual objects. It's 288 pages, in other words, of old fraternal love.
$41.87 from Amazon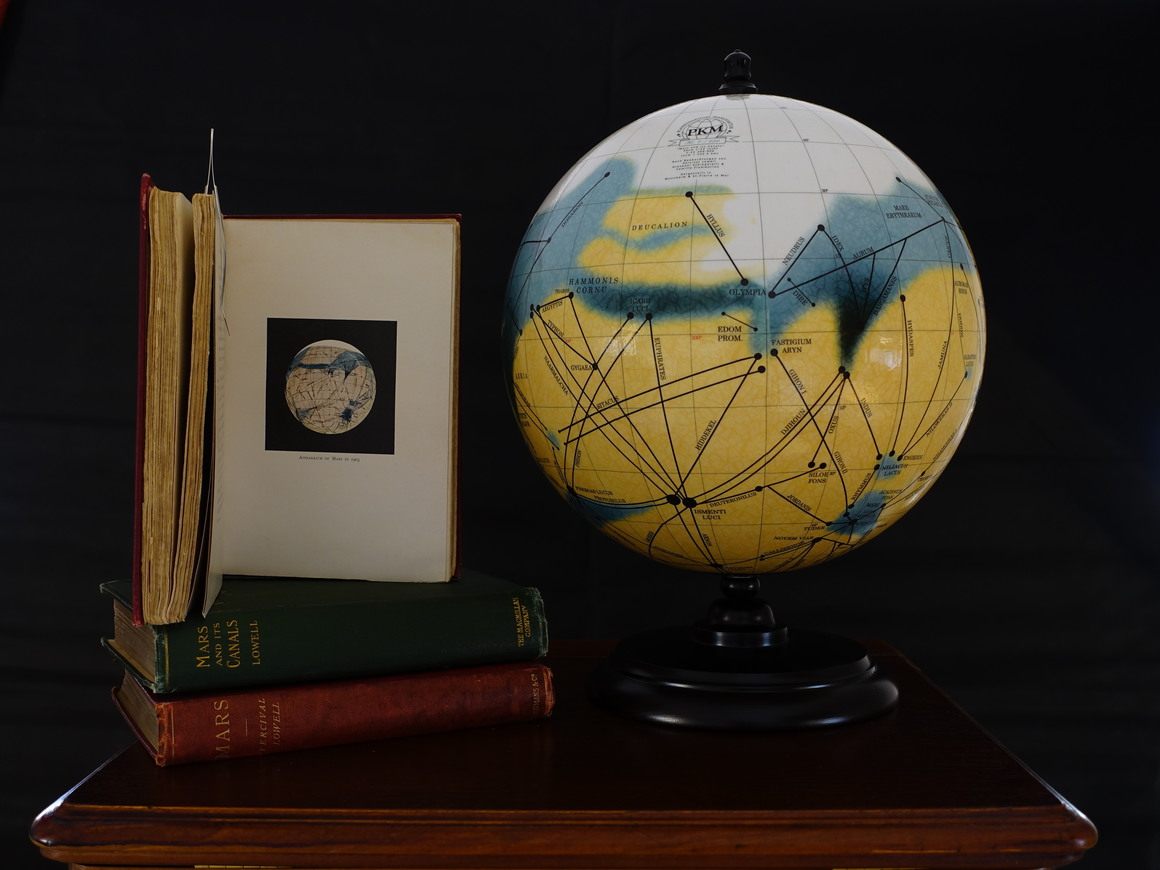 Martian Globe
In the 19th century, astronomer Percival Lowell spotted a strange series of lines covering the surface of Mars. Lowell mapped over 700 of these Martian canals, raising controversy that there was intelligent life on the Red Planet. At the Planetenkugel-Manufaktur globe manufactory in Germany, traditional globe maker Michael Plichta recreates historical planetary maps into globes, such as Lowell's Martian canal maps. These handcrafted 12-inch globes offer a new view of debunked astronomy charts.
Price on application, from Planetenkugel-Manufaktur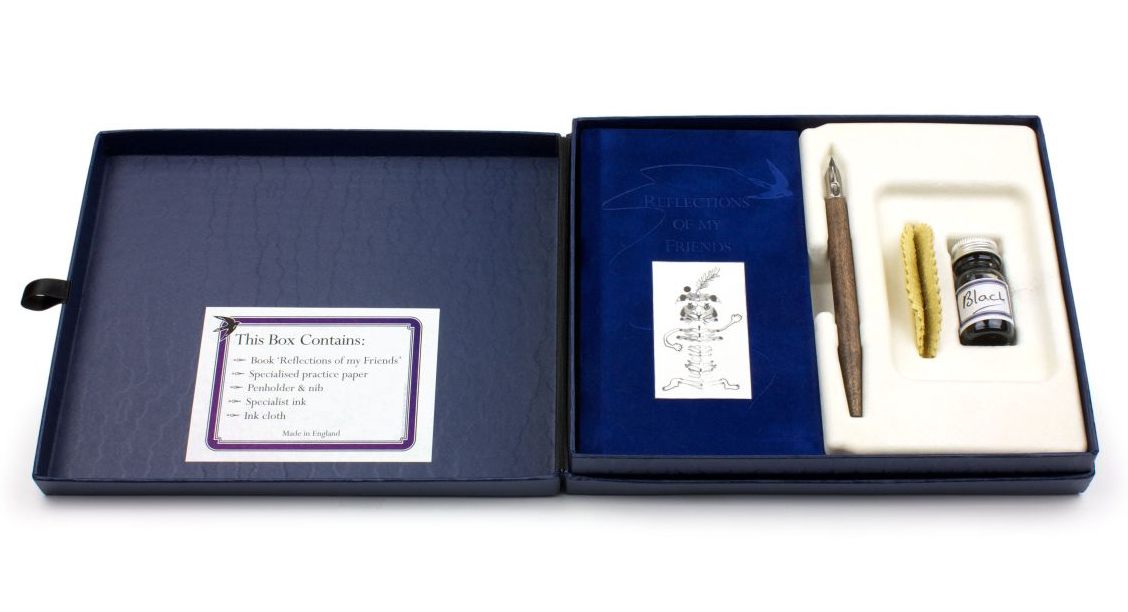 Inkblot Autograph Albums
What does your signature say about you? In the 1900s, people would collect "ghost signatures" of friends and celebrities in special autograph books called "The Ghost of My Friends". A fresh, well-inked signature would be folded and pressed on special paper to form elegant and devilish inkblots. Modern replicas of the autograph inkblot albums are produced by Reflections of My Friends, so you can continue this odd tradition today.
£25 ($31.43) from Refections of My Friends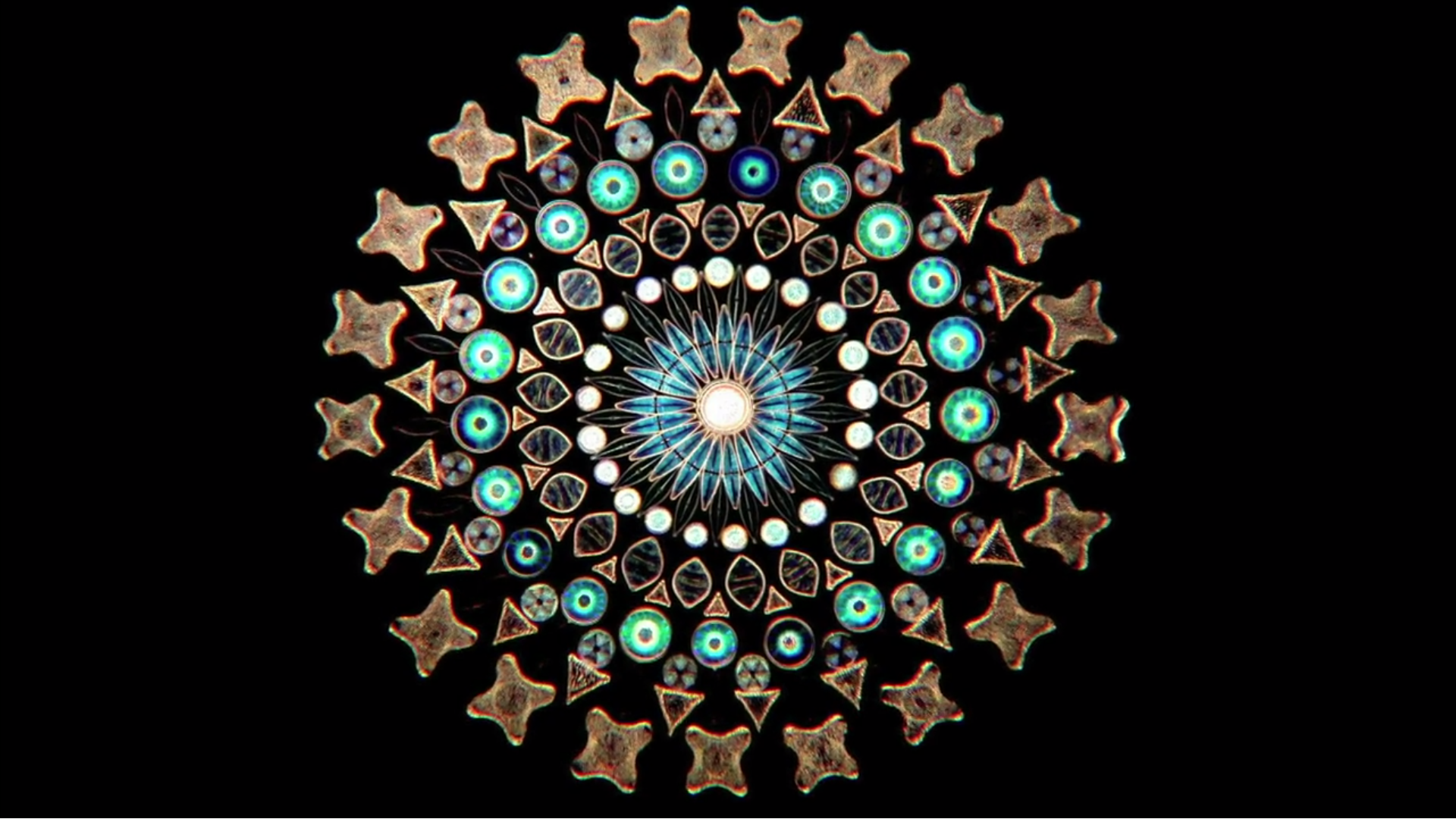 Diatom Art
In the Victorian era, a common decorative item seen in the homes of scientists and naturalists were kaleidoscopic art pieces made out of tiny single-celled algae known as diatoms. English artist, Klaus Kemp, continues the Victorian art of diatom arrangement, and sells microscope slides of his beautiful biology masterpieces.
Starting at £6 ($7.55) from Klaus Kemp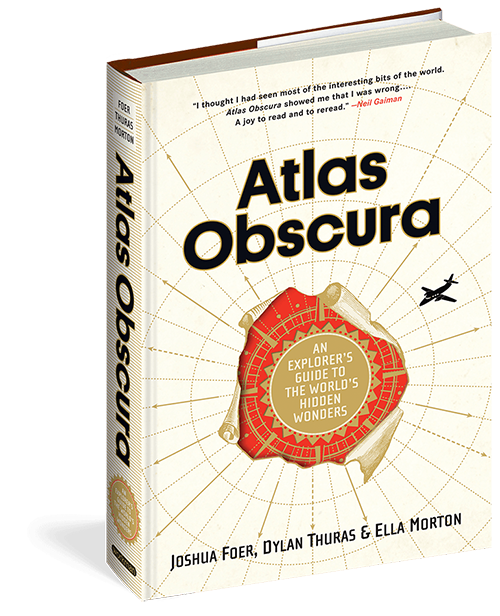 Atlas Obscura: An Explorer's Guide to the World's Hidden Wonders

Okay, so clearly this is a biased recommendation. But if you like what we do at Atlas Obscura, you will certainly dig the hidden wonders and awe-inspiring sights contained in our hefty 480-page hardcover book. Flip through the pages to see glowworm caves, hair museums, flaming holes, and 650 other fascinating places and phenomena around the world.
$17.50 (retail price $35) from Amazon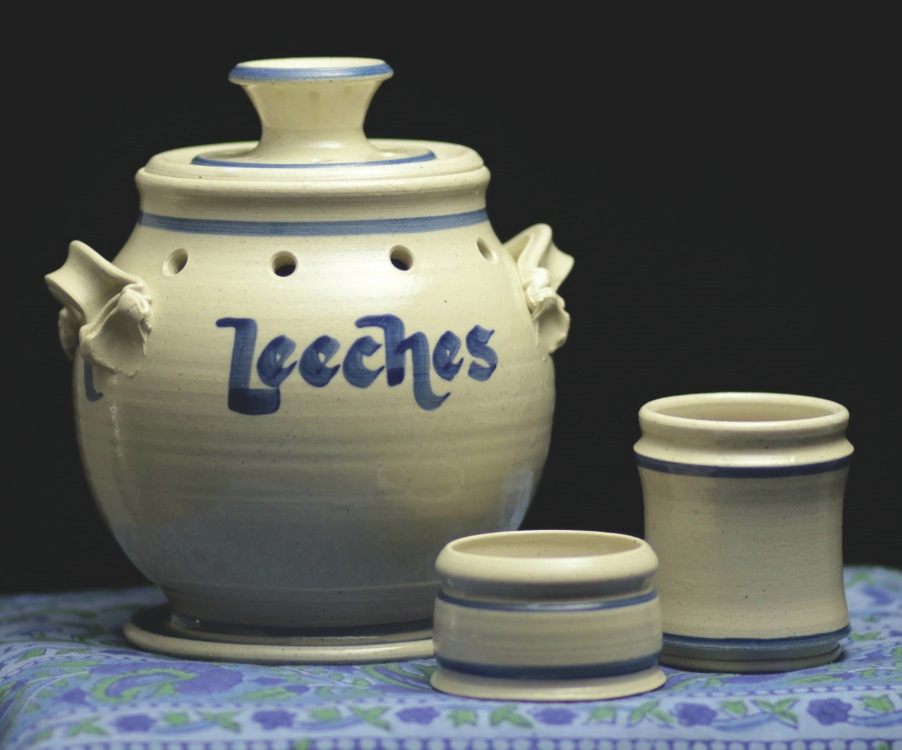 Historically Accurate Leech Jar
As any respectable 18th-century doctor knew, it's important to have a place to store the leeches you use for bleeding your patients. Historical product purveyor Jas. Townsend & Sons puts great care and research into ensuring the accuracy of their offerings, so you can be assured that your leech jar will be the real deal. Their suggestion? Fill it with gummy worms if you are "short on leeches."
$82, from Jas. Townsend & Sons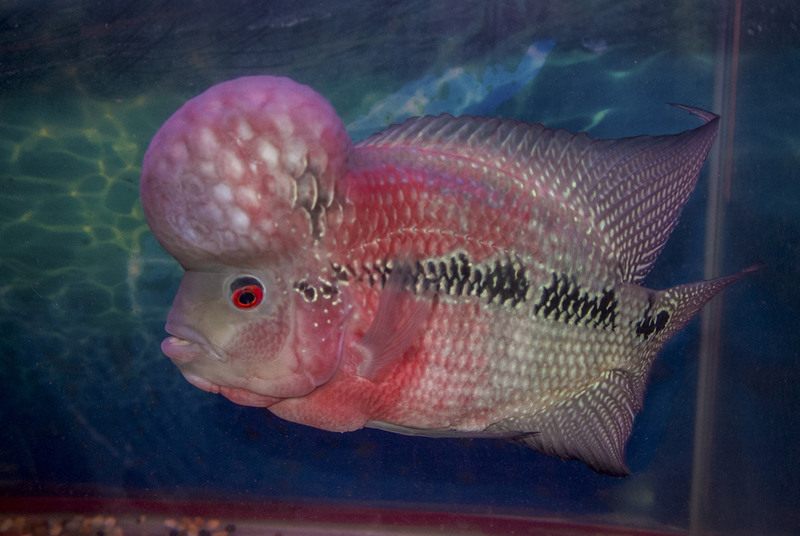 Status Symbol Fish

Bangkok's Chatuchak Weekend Market has a little-known section where incredibly rare and expensive fish are sold. What better way to show your love for friends and family than with a brightly colored dragon fish, a freshwater stingray as large as a pizza, or a two-foot long "platinum" gar?
$20,000 for the dragon fish, from Chatuchak Weekend Market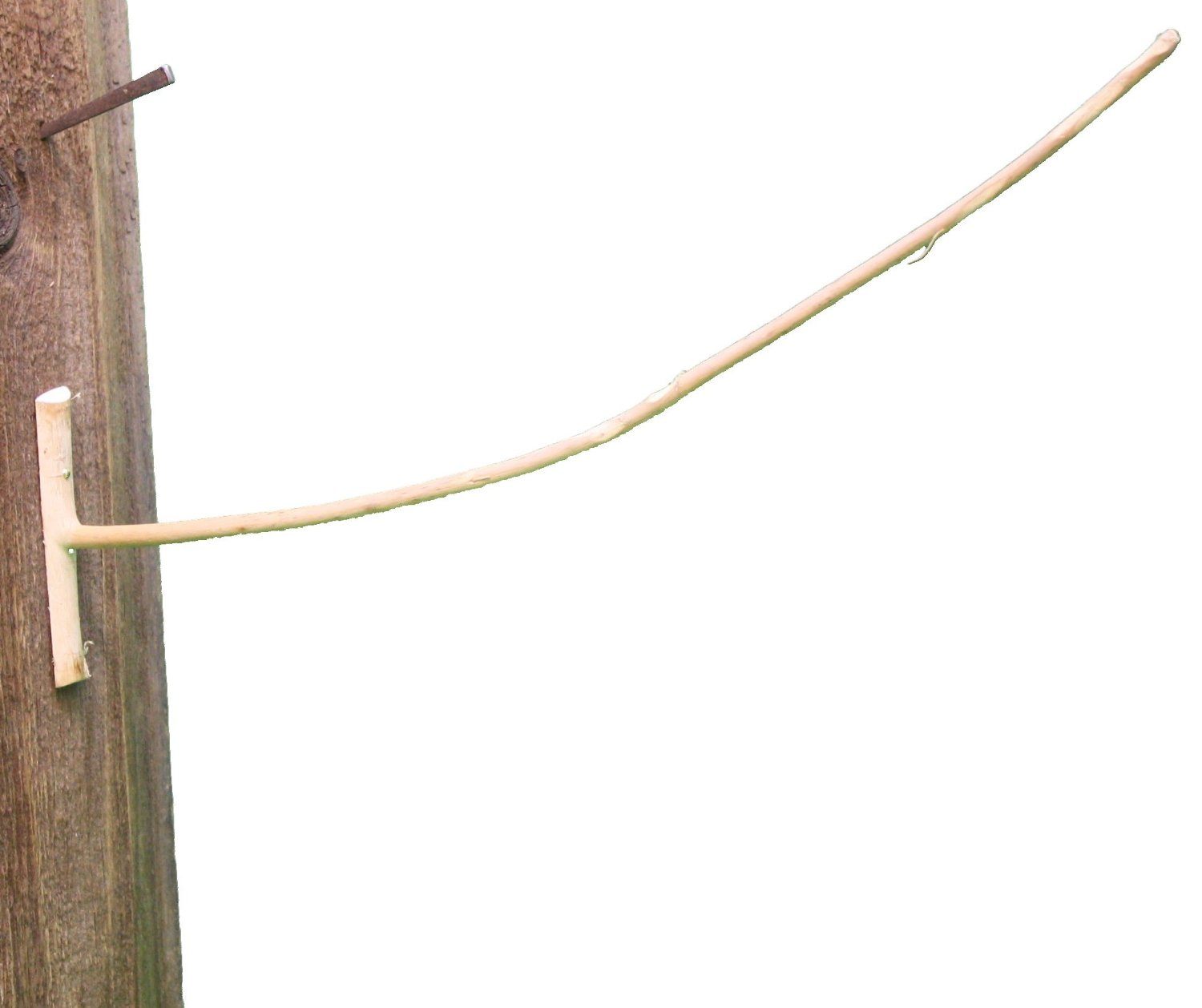 Weather Stick of Questionable Functionality

Sick of checking your smartphone's weather app? So are we. That's why we are gushing over this natural, battery-free alternative. Made from organic balsam fir, the 16-inch weather stick curves upwards for clear skies or downwards for rain and snow. Whether it predicts or simply confirms local meteorology is irrelevant—either way, your holiday would not be complete without one.
$9.95 from Amazon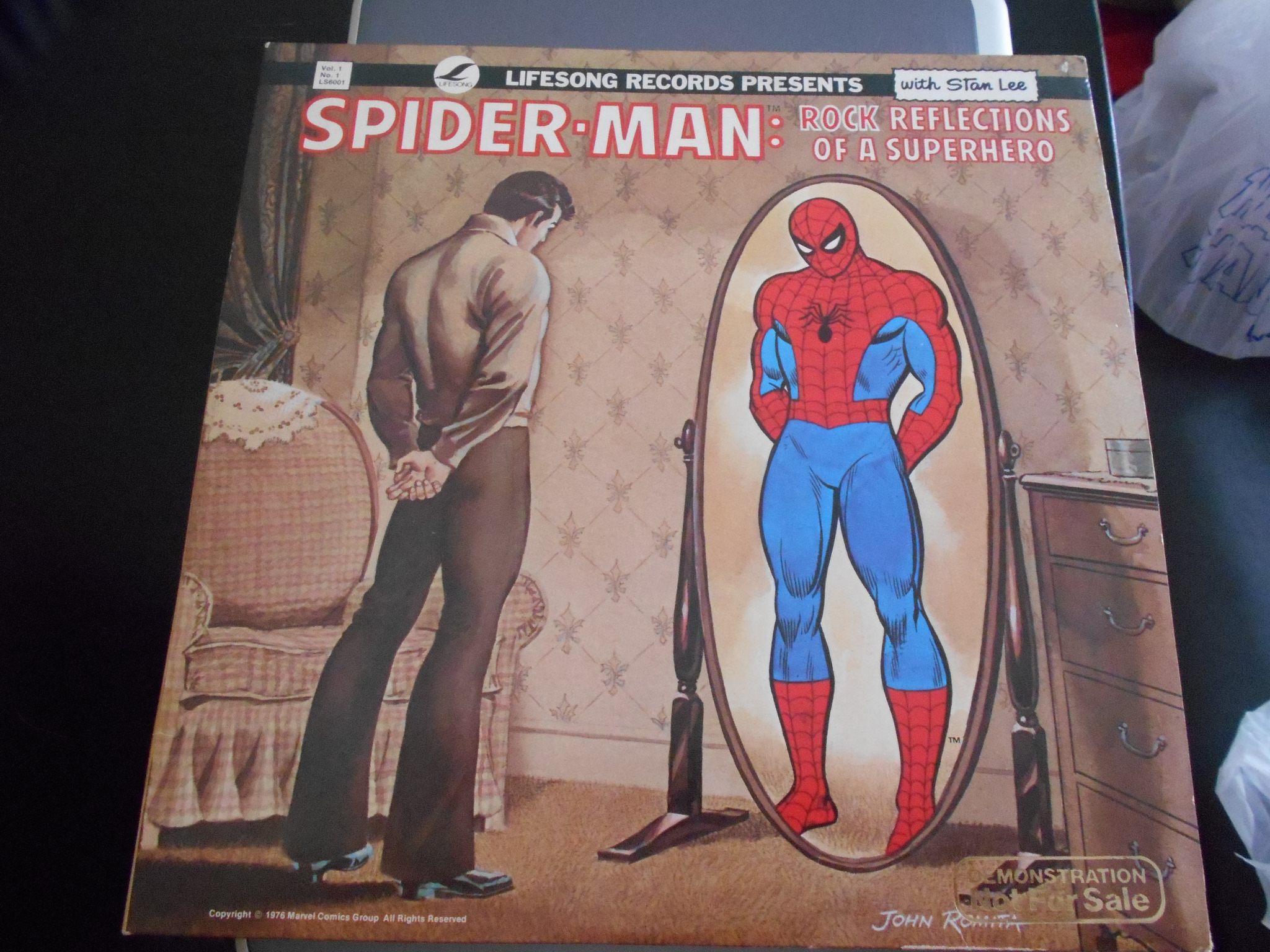 Spider-Man: Rock Reflections of a Superhero
If you want to understand the tortured psyche of young Peter Parker through the language of progressive rock, there is no finer album than Rock Reflections of a Superhero. Between the lonely longing of "Peter Stays and Spider-Man Goes," and the the sinister chants of "Dr. Octopus," this one-of-a-kind album, released in 1975, is the perfect piece of pop culture ephemera for the comic book or music fan on your list.
$9.88 (CD) or $0.99 per track from Amazon
Pet Oxygen Mask

If by some terrible twist of fate, a beloved pet is trapped in a burning house, they'll have a better chance of recovery if the local firefighters have oxygen masks designed especially for pets on hand. A mask kit comes with three different sizes, suitable for pets from guinea pigs to ponies.
$90 from Wag'n O2 Fur Life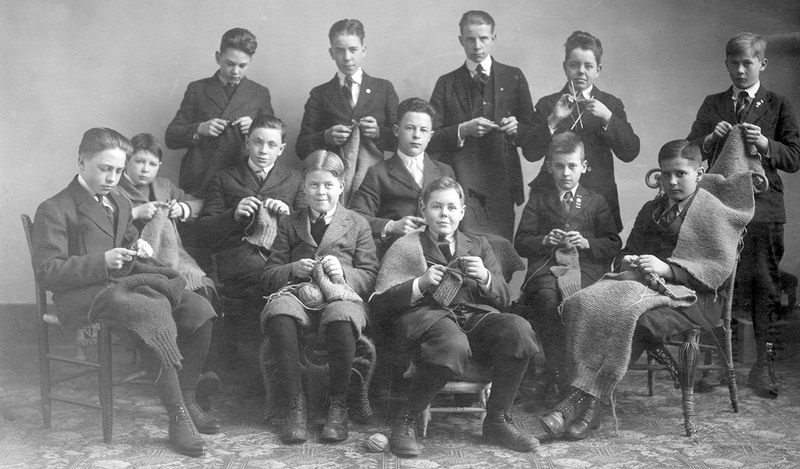 People Knitting, a Book Filled With People Knitting
One of the great charms of knitting is that you can knit almost anywhere—at the beauty salon, on the streets of Seattle, on a horse drawn cart in England, or at a classical music concert (although apparently that's frowned upon). This book of surprisingly compelling photos from the 1860s to the 1960s shows just how universal and ubiquitous knitting can be.
$10.59 from Amazon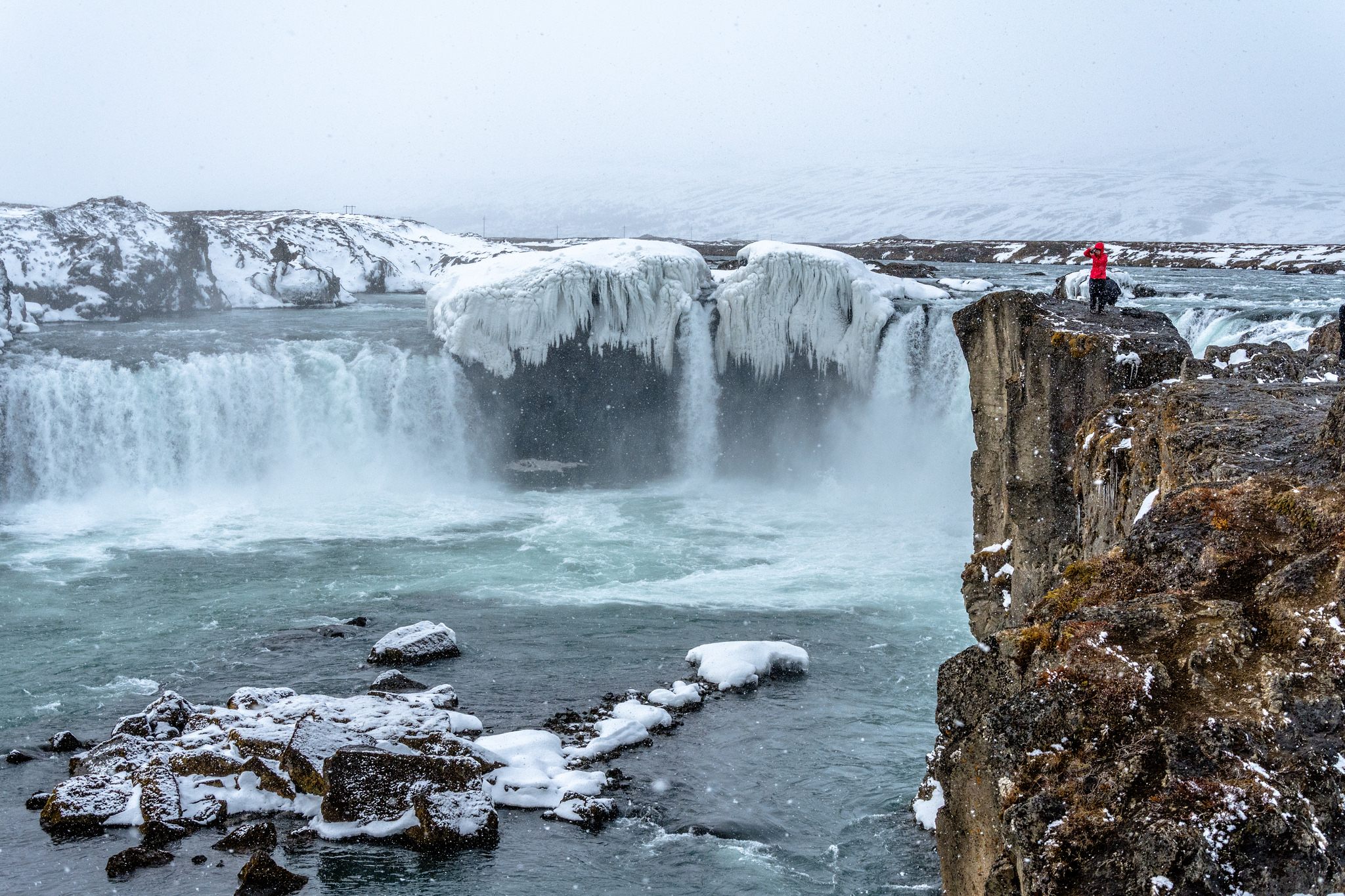 Dark Trip to Iceland

Take a four-day trip into the deepest darkness with an Atlas Obscura adventure to Iceland on March 9—a time when the sun is a rare sight. You'll see the Northern Lights at their most spectacular, hike to a plane wreck on a black sand beach, and try not to giggle too much at the world's only penis museum, located in Reykjavik.
$2,699 from Atlas Obscura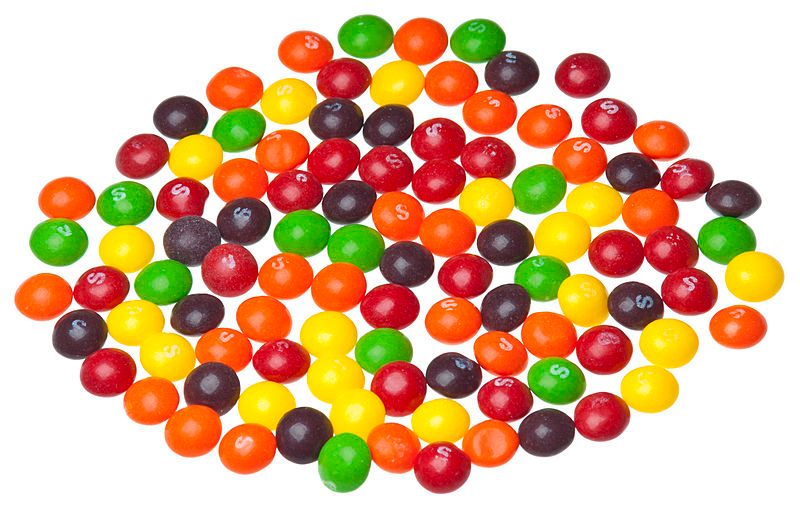 British Skittles
Did you know that the purple Skittle tastes different outside the United States? In some countries, including the UK and Australia, its flavor is blackcurrant rather than grape.
Blackcurrant is a rare taste in the States due to an early 20th-century ban on farming the berry. (It was given a bad rap after being associated with wood blight.) With the ban lifted in many states, blackcurrant is making a slow American comeback in the form of syrups, sauces, and juices. But it you want to taste it in the form of a purple Skittle, you'll need to source the candy from an international supplier.
£3.95 ($4.97) for a 250-gram bag from Amazon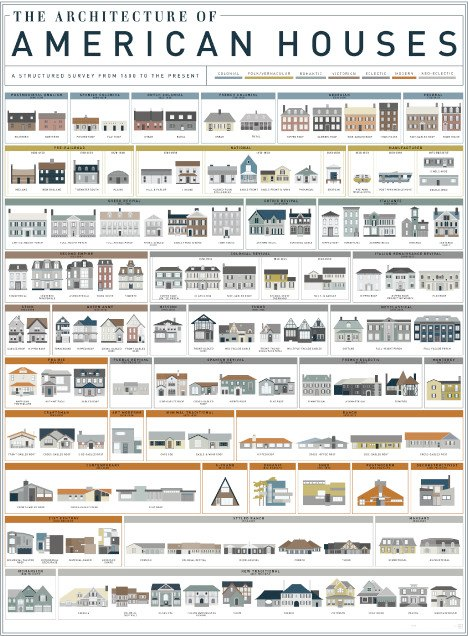 American Houses Poster
From 17th-century colonial homes to the beige interiors of early 21st-century McMansions, American abodes have gone through many incarnations. Chart the changes with this poster, which provides an architectural timeline of the United States.
$29 from Pop Chart Lab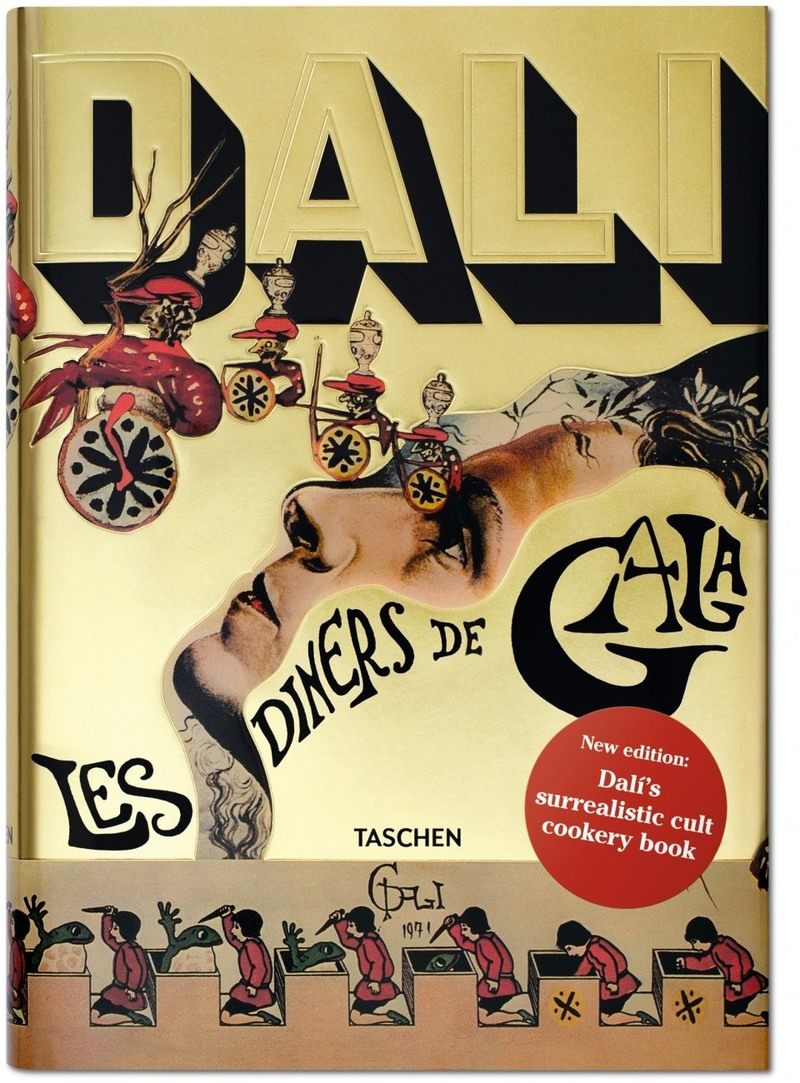 Truly Surreal Dali Cookbook
For the last 43 years, owning a copy of Les Diners de Gala, Salvador Dali's rare and eccentric cookbook, cost upwards of $400. As of last month, you can buy it for much less, thanks to a Taschen reprint. With recipes ranging from fast-acting cocktails to lambs brain with avocado to a royal peacock surrounded by its court, it is the perfectly unique gift for the chef who's always looking to impress.
$35.99 from Amazon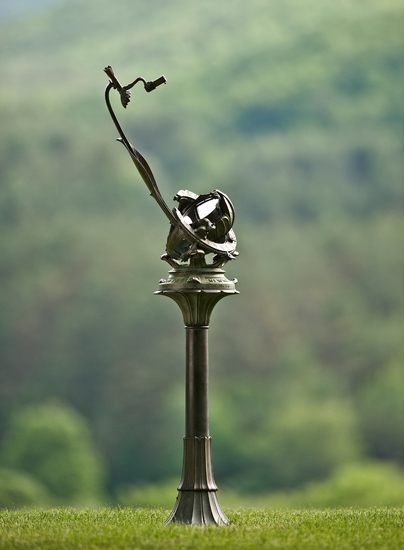 Art Nouveau Telescope
In 1923, Vermont artist, Arctic explorer, and amateur astronomer Russell W. Porter created the beautiful bronze Porter Garden Telescope, a floral objet d'art which functioned as both stargazer and garden ornament. A replica version is now available for those who don't mind spending an astronomical sum on their astronomical appliances.
$125,000 from Telescopes of Vermont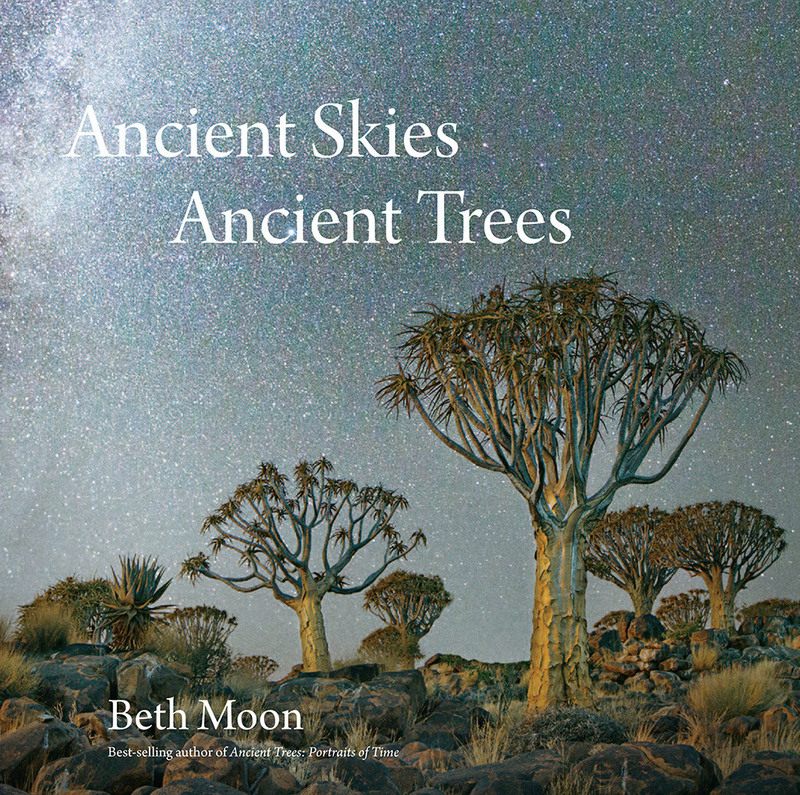 Ancient Skies, Ancient Trees
Full of millennia-old trees, soaring and stout against backgrounds of moonless nights filled with endless stars, these photos offer some humbling perspective on the vast stretch of time and the universe. Sometimes it's nice to remember that we are all tiny blips in a much larger world.
$37.46, from Abbeville Press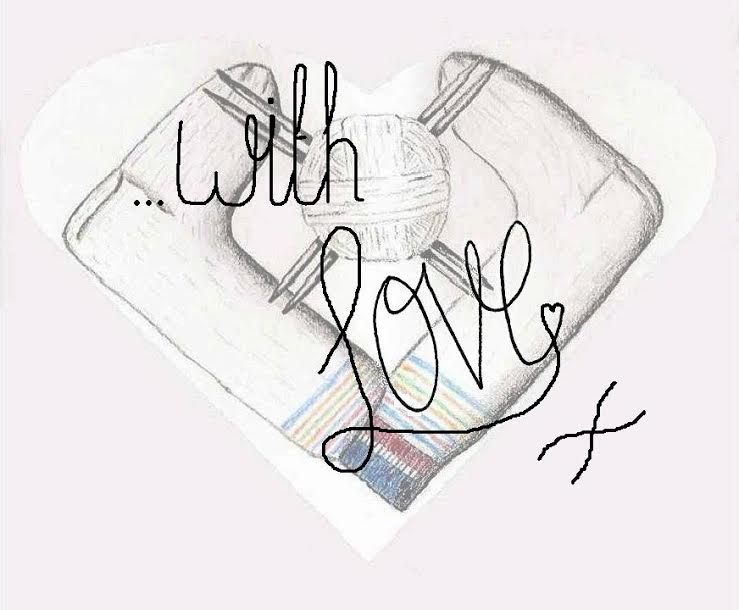 Tristan da Cunha Love Socks
Nothing says "I adore you, admire your patience, and want you to be warm" like a pair of hand-knitted socks from the world's most remote island. Due to shipping schedules it's little too late to order them for the 2016 holiday season, but you'll have them in time for next year. And the IOU makes for a great story.
Starting at £13.50 ($17.04) from tristandc.com